Join us and connect with the world's most trusted community of SAP thought leaders, product experts, and like-minded peers at the SAPinsider conference in Las Vegas on July 19th-21st.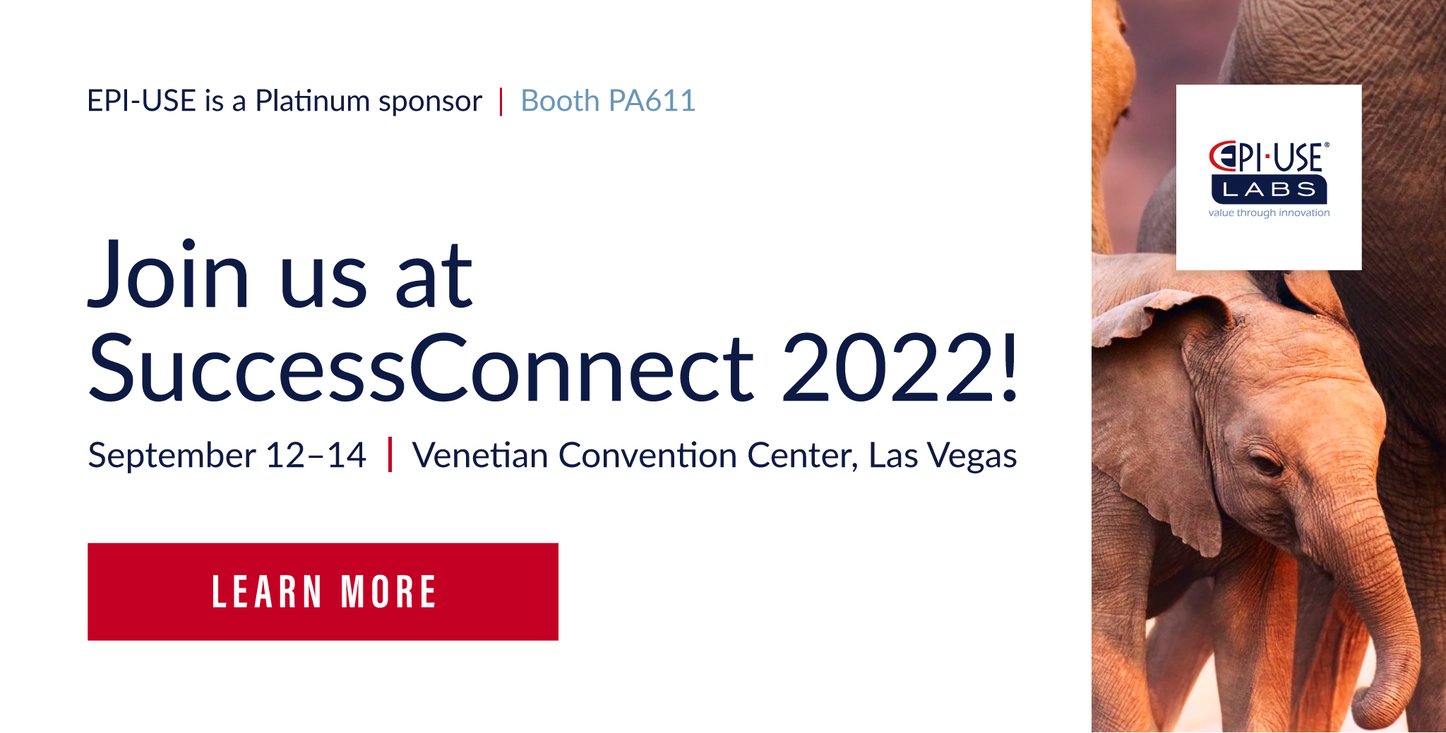 EPI-USE Labs is proud to be a Platinum sponsor at the 2022 SAP SuccessConnect Event
Join us and tap into the world's largest HR tech community for additional insights and support from your peers around the globe at the SAP SuccessConnect event in Las Vegas on September 12th-14th. Learn how you can individualize the work experience with the SAP SuccessFactors HXM Suite – giving every employee the tools they need to thrive and Connect HR across your organization.
It's a new era of work.
The next era of work requires next-level thinking – a fresh approach that unlocks more potential from your people and more profit for your business. SuccessConnect is a three-day event focused on how HR leaders can change work for good by embracing human experience management. This event will cover everything from core HR and payroll digitization to S/4HANA migration. We can't wait to connect, collaborate, and see how we can help you on your SAP journey.
Hear from EPI-USE Client: Fulton County Schools: Add to your Agenda
Fulton County Schools Cloud Transformation Journey | Session ID CSS152
Presented by Dawn Rose | HCM SuccessFactors Director
Learn how Fulton County Schools transformed their organization and modernized their workforce by implementing a complete SAP cloud solution. Hear how FCS was able to maximize their cloud HXM investment and how key integrated processes with Payroll, OpenText, S/4 Finance, and Concur benefit their daily operations. With over 17,000 employees and pensioners actively accessing a full suite of SAP products, FCS was awarded the 2022 Innovation Award by SAP for its transformational journey.
Stop by booth
#PA611

to chat with some of our experts.

Follow @EPIUSELabs on Twitter for event updates and all the latest #SuccessConnect news!

We can't wait to chat with you in person!