Written on Sep 18, 2017 10:47:30 AM
---

I recently interviewed a great customer of ours from Siemens PLM Software to catch up with him about how things were going with regard to the management of his SAP landscape. Also, how testing and automation are running for him and his team of Basis and security folks.
About five years ago, Siemens PLM Software was growing at a rapid pace and acquiring companies (which also meant many other data systems). This rapid growth created several data governance and management challenges at the same time, mainly because of a lack of good quality test data which was frustrating their users, wasting time and delaying projects.
This is a pretty common scenario for our clients. Time and time again, we hear from our customers how running various projects at the same time brings complexities and challenges to their SAP landscape. They complain about testing complications and the lack of good quality test data.
Let me give you some background on this company first and then get into the technical aspects.
Who is Siemens PLM Software?
Siemens PLM Software, a business unit of the Siemens Digital Factory Division, is a leading global provider of product lifecycle management (PLM) and manufacturing operations management (MOM) software, systems and services. Find out more about this expanding company.
The problems at hand
As I mentioned, Siemens PLM Software was growing tremendously, expanding its product portfolio, which created a tremendous growth in SAP data. With this growth, the magnitude and importance for clean and fresh test data became evident.
In summary, these were the issues that needed to be addressed:
Reducing refresh times and manual processes: using traditional methods, it typically would take at least a week – or in some cases a month – to complete.

When refreshing SAP test systems via traditional backup/restore or snapshot technology, what's being reset is not just the complete data set, but surrounding system information that you actually don't want to change. The result is lots of post-processing steps to undo system-related settings such as RFC destinations, ALE config, interfaces etc. Some of these steps can be quite time-consuming, such as BDLS, and some are prone to manual error and rework e.g. middleware configuration.


Shrinking costs: as the company and complexities grew, so did the staffing resources and burden to IT, adding additional costs to each refresh on top of the extended times.

When the entire database is copied back, how much of that data is used before the next refresh? Years of old orders, invoices and other transactions sit lying dormant in test systems until they are again replaced by another system copy. The volume keeps on going up, making each refresh more costly than the last one.


Creating secure, accurate data: it was crucial that the SAP data copied would be consistent and functional.

Manually created test data runs the risk of the tester dictating that the data matches their expectation of the process to be tested. Anomalies normally occur when the rich variation of real data comes into play. Creating representative data-sets manually is slow and difficult to do, requiring real in-depth knowledge of the business.


Securing sensitive data within non-production systems



Having exact production data for testing does throw up another challenge. Sensitive customer, contact and employee information now exists exactly as is, in a testing system. And while access is controlled in production, the test systems tend to become more and more open as time goes by. This leaves sensitive information potentially exposed to people that shouldn't see it.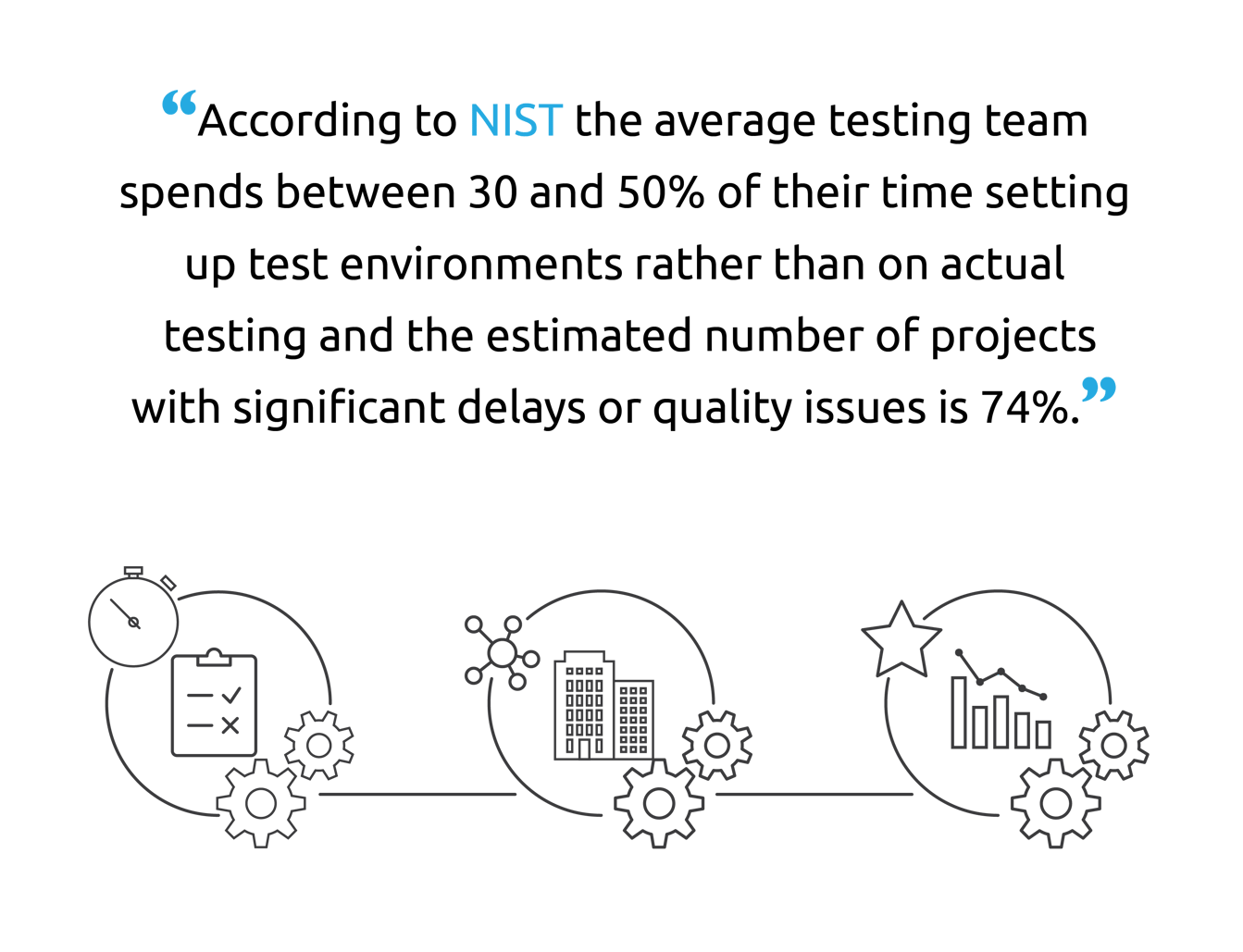 https://www.itworld.com/article/2922794/development/poor-test-data-costs-industry-billions-per-year.html
As one of our most valued clients, it was critical for us to find a solution that fit their needs of providing accurate test data for their SAP landscape, reducing time and saving money.
Siemens PLM Software had done their research, but in the end, they chose the Data Sync Manager tool for one main reason: it addressed every single concern and challenge they were dealing with (see previous point). Here's why they chose DSM; it provided them with an automated testing system that delivers predictable, accurate and up-to-date data. Best of all, it saved them a considerable amount of money.
The big change
For five years now, Siemens PLM Software has been running DSM in their landscape. The end result is that with their newly automated, reliable and secure testing process, they can now focus on other critical tasks, such as supporting their customers with problematic sales orders.
For Siemens PLM Software, DSM has guaranteed that its' SAP users are getting access to up-to-date, relevant data for Production support, testing and training. Users have the data they need, when they need it.
Read more to find out about the many benefits that DSM has provided to Siemens PLM Software, including
Smaller footprint

Reduced person hours and effort

Cost-savings

So in conclusion...
With the help of DSM, Siemens PLM Software was able to address and improve the way things are done, supporting their business around refresh and targeted data copy, moving from the reactive, manually-intensive process, to a planned, automated and surgically-precise procedure with little need for human intervention, which has allowed their Basis and security teams to be more agile and focus on mission-critical tasks.