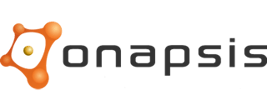 The data and information security landscape is changing more rapidly than ever before. Hacking expertise is escalating, as is the speed to market and adoption of new technologies. This, along with increasing legislation aiming to protect data owners, presents a major business challenge.
EPI-USE Labs can help you to navigate this complex and critical field with a full suite of solutions covering data risk, security, privacy and compliance. To provide our clients with comprehensive protection, we have partnered with Virtual Forge, a leading provider of security solutions for SAP, and Soterion, whose compliance software solves GRC (Governance, Risk management and Compliance) for SAP customers.
EPI-USE Labs' global partnership with Virtual Forge means our clients benefit from our extensive combined expertise, all under a single contract and scope of work. This collaboration brings together powerful complementary solutions to help our mutual clients address compliance, and secure data and SAP landscapes.