Data privacy and related legislation are top of mind for company boards and compliance departments. A veritable stampede of regulations has been introduced, like the European Union's GDPR (the General Data Protection regulation) and The California Consumer Privacy Act. More are sure to follow. Ensuring compliance with all the individual legislative frameworks is a considerable burden.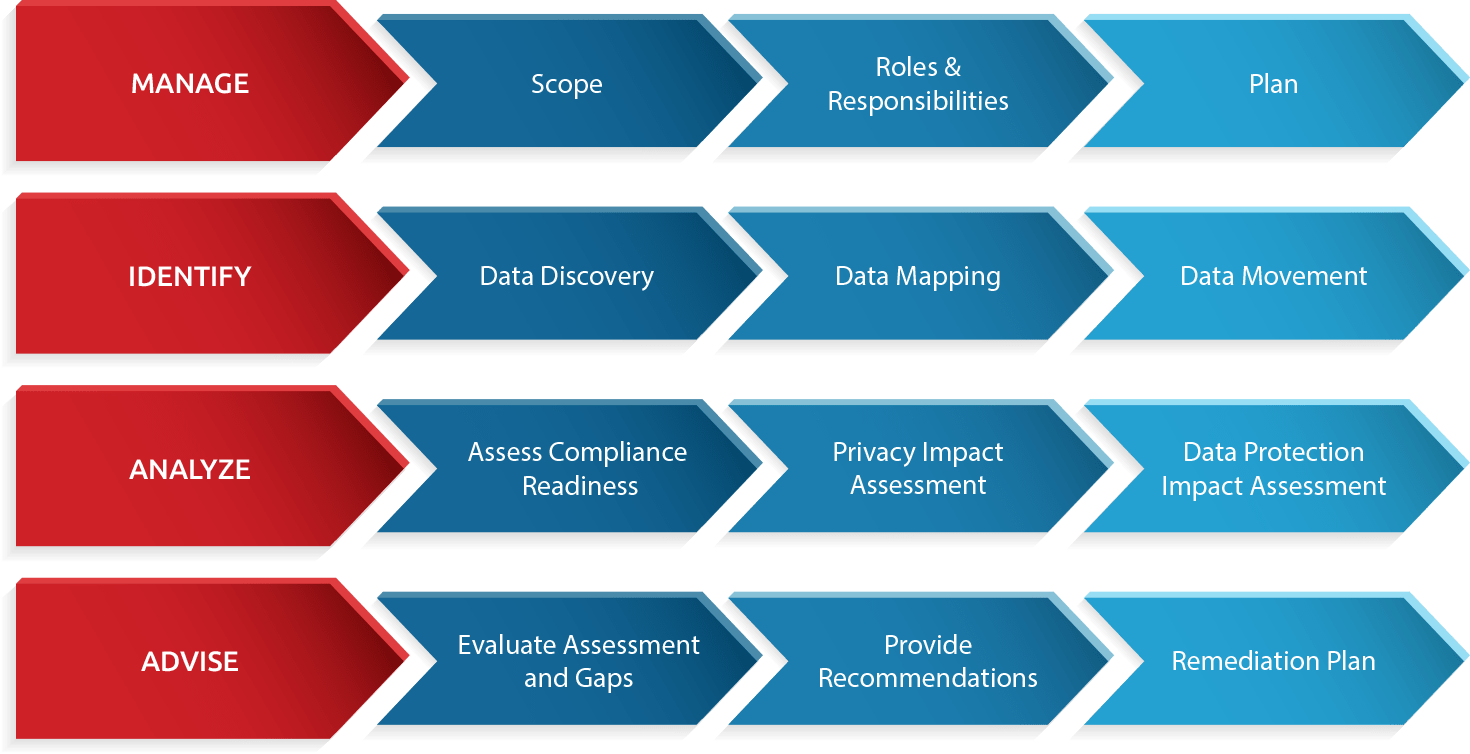 Above: The EPI-USE Labs Privacy Comply™ Methodology
When it comes to privacy legislation compliance, it's easy to feel overwhelmed by the complexities. The Privacy Comply methodology was developed by EPI-USE Labs experts in the information security, risk and compliance fields. It is based on our experience in implementing compliance standards like ISO 27001 and adjusted specifically towards accelerated implementation for data privacy projects.