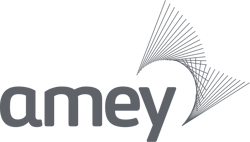 Amey is a leading supplier of consulting and infrastructure support services both in the UK and internationally, with a team of 19,000 working across four continents. Having been in business for nearly 100 years, Amey creates safer, smarter, and sustainable places to live, work and travel. By designing, building, maintaining and investing in our country's services and infrastructure, Amey makes a difference. Services include engineering, facilities management, utilities, transport, environmental services, defence and justice.
Michael Gleeson | Head of Shared Services, Amey
Michael has more than ten years of experience in numerous implementation roles and shared service set-up and operations using various systems, predominantly SAP.
With 19 000 employees, and an additional 6000 employees in joint venture partners, Amey is a varied business with a complicated payroll and HR configuration. Michael's team are responsible for all shared service operations with a particular focus on systems and data to drive business efficiency.