The Client Central platform supports the uploading of videos and providing support for downloading large files. It uses a global content delivery network (CDN) to ensure experience is optimized for users globally.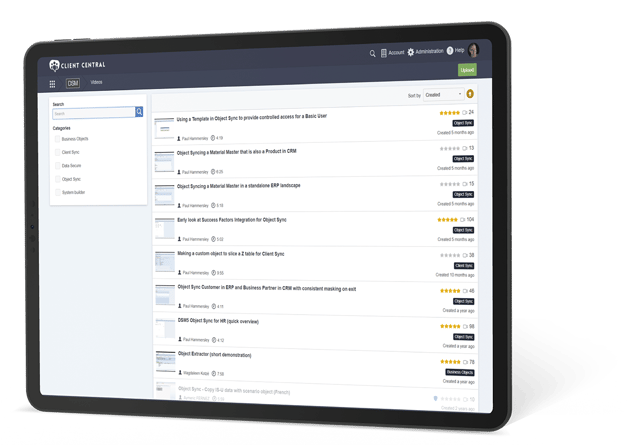 Like Knowledge bases, videos and downloads are configured via the workspace, and associated roles are provided for the management of these components.
Video management features
Videos can be tagged and either uploaded directly, or linked to a popular video hosting platform (Youtube, Vimeo, Wistis). Videos can be rated, and associated thumbnails and metadata can be included for improved searching and tagging. Attachments such as associated presentations can be included with the video submission. Setting visibility of who can see the video is also controlled granularly.
Downloads
Like video downloads, these can be organised and categorised into specific folders for management and control. Externally accessible links can be created for download sharing "outside" of the Client Central platform.