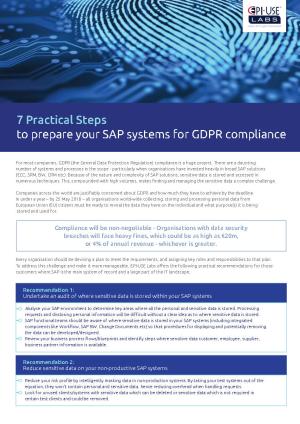 Seven pragmatic steps to consider for your SAP Systems

Compliance with GDPR (the General Data Protection Regulation) will be non-negotiable. Organisations with data security breaches will face heavy fines, which could be as high as €20m, or 4% of annual revenue - whichever is greater.
This brochure offers seven practical recommendations to guide companies toward GDPR compliance.