Request ebook:


Learn how to manage your workforce with work schedules in Employee Central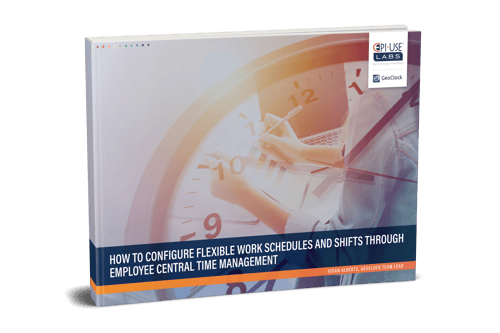 SuccessFactors Employee Central provides flexible work schedules that allow for shift planning as well as time valuation activities, such as overtime calculation. Employee Central has a powerful engine, but with this power comes complexity, and it might not be clear what is possible in Employee Central or how to configure work schedules to match your workforce shifts.
Our ebook provides a deep dive into the types of work schedules available in Employee Central and how to configure them to support common shift patterns. Regardless of whether you have basic shifts, complex shifts with breaks and tolerance rules, or flexible shifts, you'll find something of value in our e-book.
Download this PDF and find out how to configure flexible work schedules and shifts through Employee Central Time Management.