Request white paper: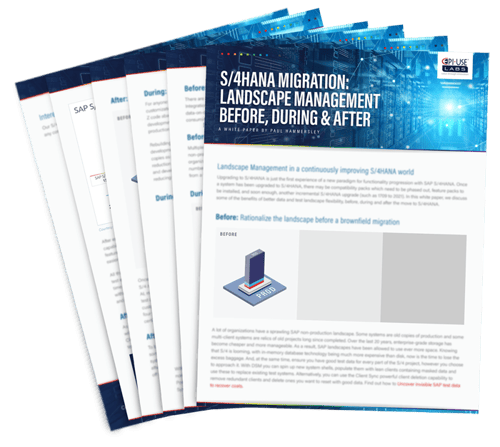 Landscape Management in a continuously improving SAP S/4HANA world
Upgrading to S/4HANA is just the first experience of a new paradigm for functionality progression with SAP S/4HANA. Once a system has been upgraded to S/4HANA, there may be compatibility packs which need to be phased out, feature packs to be installed, and soon enough, another incremental S/4HANA upgrade (such as 1709 to 2021).
In this white paper, our SVP for ALM solutions Paul Hammersley outlines some of the benefits of better data and test landscape flexibility, before, during and after the move to S/4HANA.