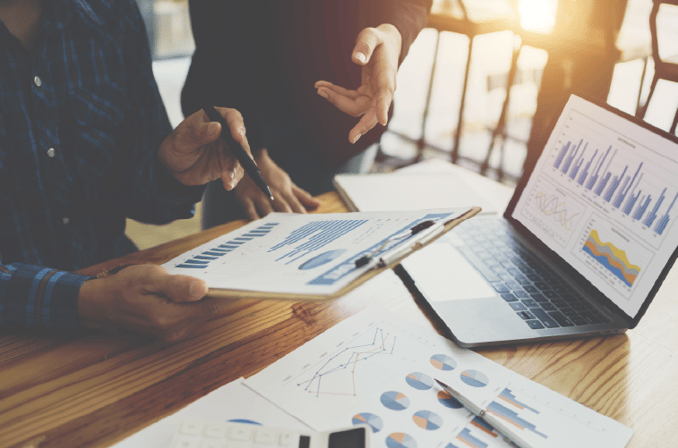 "What are my reporting options for HR & Payroll in SAP and SuccessFactors?"
As SAP® continues to embrace the evolution to the intelligent enterprise, data and reporting continue to be front and center. Reporting, analytics and 'all things data' are often my favorite topics to write about (and were even before blogs existed). Staying in the loop in this changing space requires a great deal of effort. SAP SuccessFactors affirms that their strategy has not changed; rather what has changed is the path to get there. If you have been following the evolution of reporting and analytics since the SuccessFactors acquisition, you will have noticed that there have been quite a few different paths, but in recent years all those paths were leading to SAP Analytics Cloud.
If you are interested in the history of it all you can start by reviewing some of these popular summaries immediately below, compiled from the last five years of content in my Let's Talk HCM blog:
2023 Reporting options for SAP and SAP SuccessFactors
For those simply interested in what they need to know today in terms of what they can use and what is still in development, and what the plan for the future is, your best bet is to review my new ebook called '2023 HCM and Payroll Reporting Options for SAP and SuccessFactors'. A sneak peek of one of the summaries from that ebook can be seen below. You can request your free ebook here.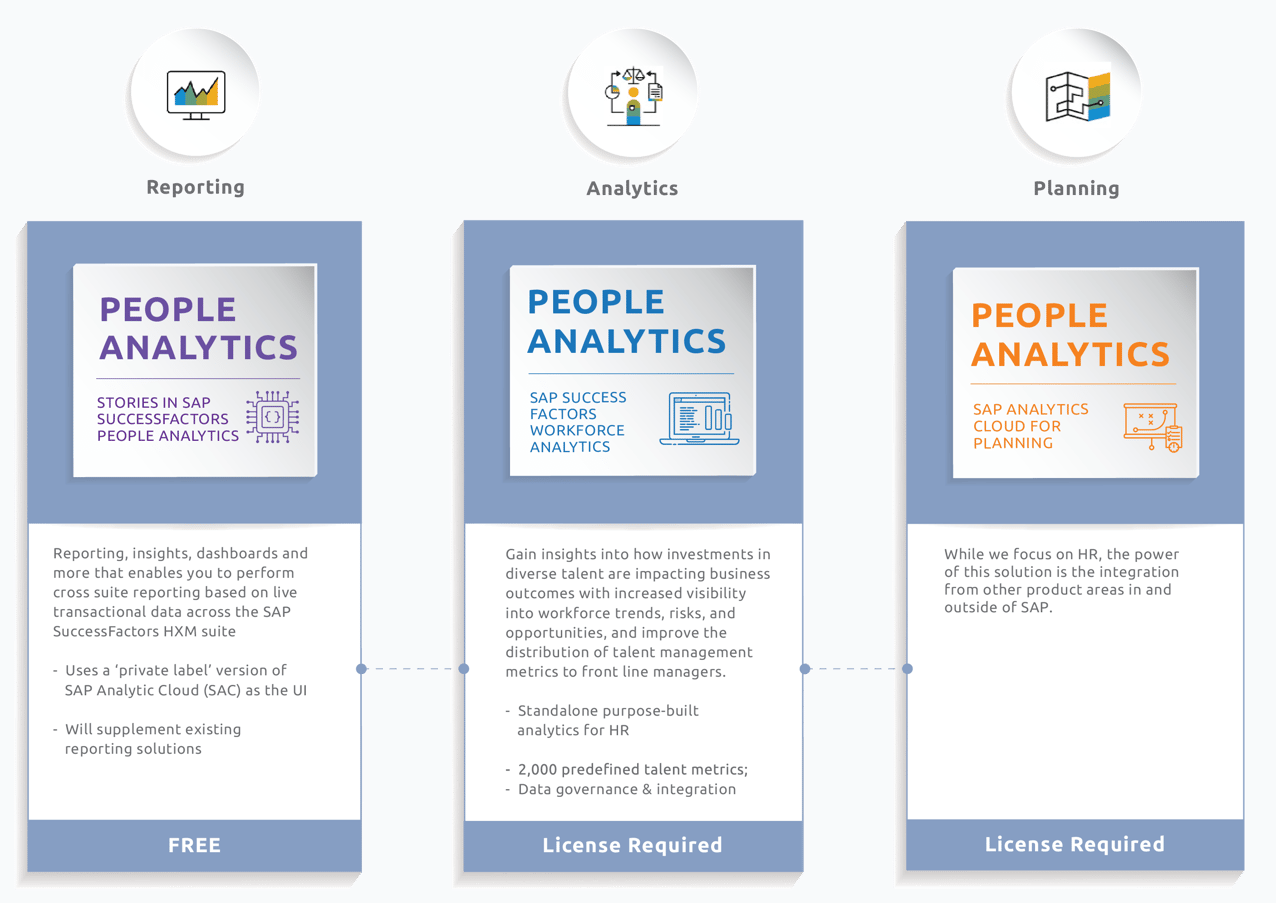 2023 Analytics options for SAP and SAP SuccessFactors
We all know that reporting and analytics are different areas with different focuses, and that both are important. A key to successful analytics and intelligence for HCM and HXM is having the right data available within your analytics solution of choice, whether it be SAP Analytics Cloud, Microsoft Power BI, Tableau or another solution. For those clients who wish to integrate their live HR and Payroll data from either SAP, SAP and SuccessFactors at the same time or even SuccessFactors Employee Central Payroll, you can use the Query Manager Analytics Connector to do so.
If you want to learn more about Query Manager and how it fits into your arsenal today, tomorrow and beyond, then feel free to reach out to me at danielle@labs.epiuse.com or see it in action for yourself using one of these links: