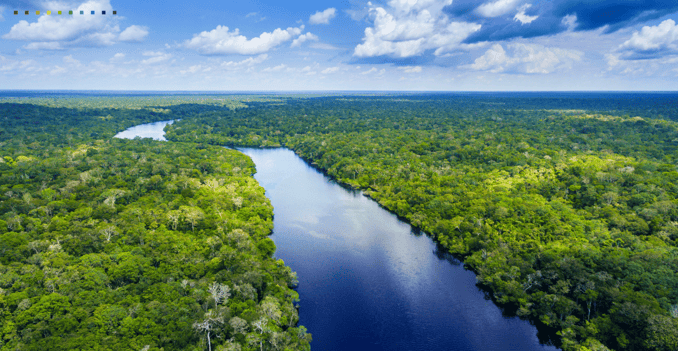 I have recounted my first experience with SAP® reporting a few times over the years, but now as SAP shines a light on its sustainability initiatives, it seems even more relevant. It was the 1990s and I was working on my first SAP HR and Payroll implementation project for a Garden City, NY-based employer in the book publishing and distribution arena.
I was randomly selected to be in charge of reporting. We contacted SAP and asked what classes were available for reporting, and they recommended that I attend the following:
SAP50 R/3 Basis Technology
SAP BC400 Introduction to ABAP/4 development Workbench
SAP BC405 Workbench Techniques of List processing
SAP BC410 Transaction Processing
SAP BC430 ABAP/4 Dictionary.
My employer then shipped me off to Houston, Texas, and other US locations where I proceeded to attend approximately eight weeks of training, including the ABAP courses noted above. I came back with the understanding that I was going to use custom ABAP to build every report needed for this successful HR and Payroll implementation.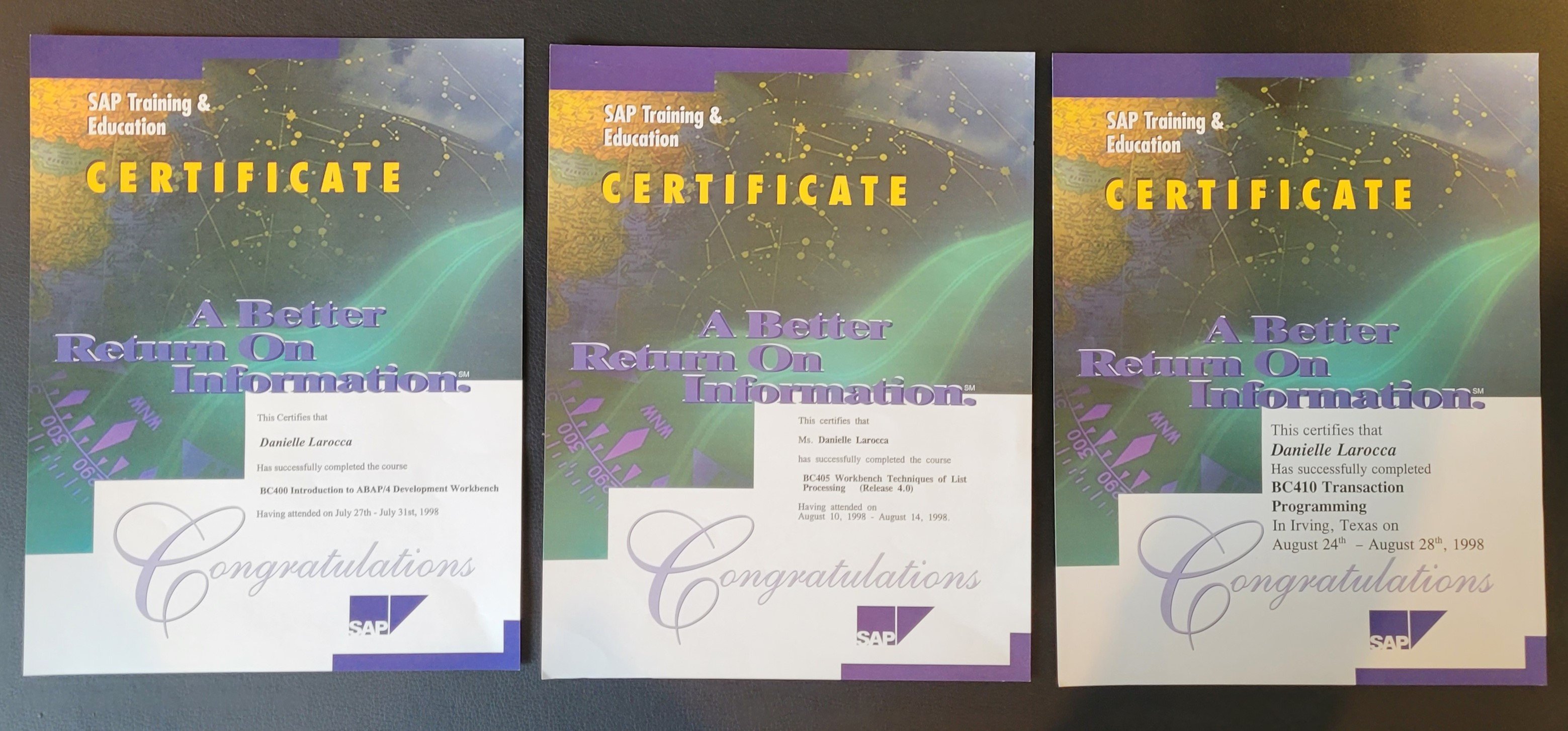 A selection of my previous SAP training certificates - all in hard copy!

Buoyed by my ABAP education, I went into the Payroll department and asked which was the most critical report required for their Payroll operations. A lovely woman named Jean walked me over to a huge paper document, printed by an old-school dot matrix printer, that listed every employee in the company alphabetically and their full social security number. I learned this was a report printed frequently and used heavily because, as they explained, in the legacy system (pre-SAP) in order to look up an employee, they would have to type in the employee's social security number.
At this point, I'm not sure if you're more surprised that, back in the day, people actually printed huge lists and reports, or if you're horrified about the notion of everyone's social security number being printed daily and being left lying around. Regardless, my first foray into reporting taught me a bunch of different lessons. I've picked two to focus on in this blog:
1. We have always done it this way
I will start with the common error a lot of clients make which is attempting to duplicate reports that are in use in their old systems, in their new systems. The list of employees and social security numbers is a perfect example of why this is not a valid exercise. It may have been critical in the legacy system to have access to an employee's social security number, in order to look them up, but in SAP ‒ even in the 1990s ‒ you could look up an employee by name.
It also demonstrates the larger point of looking at a report, not as a list of tables and fields but rather as a business exercise, "What challenge will this report solve for the business?".
Far too often clients take a current report – a list of terminations for the previous period, for instance – and ask for it to be duplicated in their new system. Instead, what should occur is a conversation about what they're trying to accomplish. For example, "Why are people leaving our organization?"
When you start with the business challenge and design from there, it is much easier to build something that allows you to answer the question. In other words, instead of a list of employees who left and the dates and the reasons why, what would be more valuable is a report that analyzes terminated employees who have left the organization, based both the reason codes and other factors including age at hire, manager, their place within the salary rage, demographic data and so on. This will allow you to identify the overall reason or trends on why people are leaving, empowering you with active intel and insights that you can use to change the organization.
2. I want that report on my desk by 4pm
This example started with a printed report, and I remember the days when reports were printed, collated, stapled, put into envelopes, and distributed via mailrooms on a regular basis. That expression of, "I want that report on my desk by a certain time", was literal. People would scramble to create and present a physical copy. Luckily, that is no longer the norm, not only from a convenience perspective in terms of waiting on delivery of an asset that is outdated the moment it is printed, but more importantly, there is an environmental impact. There are many key environmental issues related to printing that include air pollution, handling and disposing of hazardous materials, waste management, and energy use, to name a few.
There is an amazing article on how organizations must leave behind practices of the past and embrace the vision of sustainability for the future from SAP's Christian Klein, titled Sustainability is our Road Map to Security, Stability, and Progress. You can take a look to learn more.
There is a better way to consume information
We know the days of printing and distributing hard copies are behind us, but there are more ways to consume information than ever before. Not only can you access reports and data from computers, tablets, and mobile phones, but the way you interact with that data to make better business decisions with ease is key.
To learn more about how you can use your SAP or SAP SuccessFactors® HR and Payroll data to drive better decision-making in various forms, please check out these blogs: