We recently gave a webinar around how Query Manager can be used to feed data to Analytics systems. One of the attendees asked if the solution could be leveraged to help organizations identify employees most impacted by the COVID-19 pandemic.

We quickly put something together that takes advantage of the data released by reputable sources, including governmental authorities and global organizations such as the WHO, to show you how you can do this yourselves.
Accessing COVID-19 data
A simple Google search will allow you to download geographical COVID-19 statistics, including samples like these: OCHA, the New York Times and JHUCSSE. Many provide a download file (or a dynamic service) that includes geographic information (latitude and longitude or region, zip code, country etc.), the number of cases, and confirmed deaths and recoveries, similar to the sample below.


© GitHub
Import or link the data with your Analytics solution

This data can be imported or linked with your Analytics solution (Microsoft PowerBI, SAP Analytics Cloud, Tableau etc.) and visualized in various outputs such as a geomap, table or graph.
Query Manager provides your live employee data
Using Query Manager, you can then link your live employee data from your SAP HCM or SAP SuccessFactors Employee Central Payroll system to the Analytics solution, as follows:
You create a Query Manager report that includes all of the data you wish to include, via the easy drag-and-drop interface.
You then use the Analytics Connector to dynamically share that data with your Analytics system, without replicating or staging the data, even for sizable volume.
The Query Manager Analytics Connector generates a web service that exposes that data as an OData service that you can then consume via your Analytics solution (like Microsoft PowerBI or Tableau). See sample below.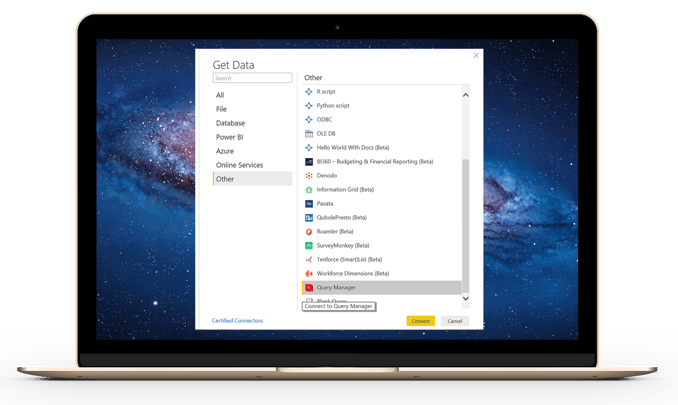 Your employee data, plus the data provided around statistics for COVID-19, allows you to create analytics similar to the sample shown below.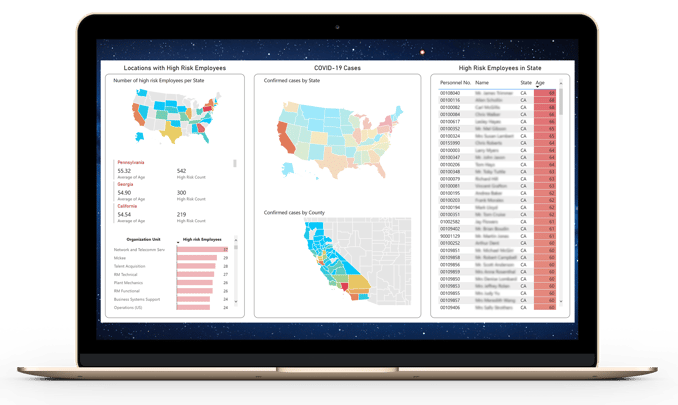 © EPI-USE Labs
Please contact me if you'd like to discuss how we can help you in any way during this difficult time.