Use conditional logic to generate letters & documents based on pre-determined conditions, saving time and improving validity.

In my last blog, Sending Personalized Letters to Employees, I explained how easy it is to create personalized documents for employees with your SAP HCM data, live from inside SAP.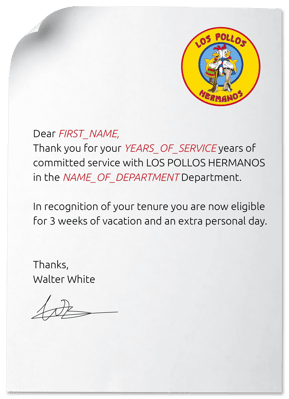 Many letters and documents created for employees will contain all of the same content with only the employee-specific information being updated, see sample to the right.
However, there is a more compelling business requirement, which is to create letters or documents that contain not only employee-specific information but also content in the document itself that varies based on who the employee is.
A great example is an employment contract. Many new hires have an Employment Contract that details what is expected of them, and what they are entitled to from a Compensation and Benefits perspective. This language will vary based on many factors, including the level of the employee. For example, executives are entitled to different compensation and benefits plans from temporary hourly workers.
The language in the employment contract might vary, not only based on the role, but also based on hundreds of other criteria, including:
Location

Manager

Type of Employment (Full-time, Part-time)

Whether or not the employee is a rehire


Employee's primary speaking language.
For very small employers, I can recall doing this manually. I would have dozens of versions of letters that I would have to manage for each different scenario, and then I would follow the steps outlined in my earlier blog, Sending Personalized Letters to Employees to actually populate the letters with employee data. This was a nightmare to manage from a manual work perspective, and also made it very common for human error to occur. It was also consuming a great deal of time and effort, and keeping track of all the various documents was not easy to do.
To estimate how much time a task like this takes, you can use a simple formula. Start with a basic employee letter like an Annual Performance Review Letter. Then think about how many different versions of that letter your organization has. There is a likely a version for high performers (Congrats you are getting a raise!), another for average employees and likely another for poor performers (No raise for you and you are going on a Performance Improvement Plan effective immediately!).
Now, that is simply the theme of the letter. That letter may have a different logo and branding that varies with the division of the organization; it may have a different signature or CC line representing different locations or regions in your organization. If you are a global employer, you may require a version of each of these letters in each of the different languages. You can see how this single example letter suddenly has dozens of variations.
And companies are not producing just one letter a year; they are producing hundreds of different letters throughout the year,including the samples shown below.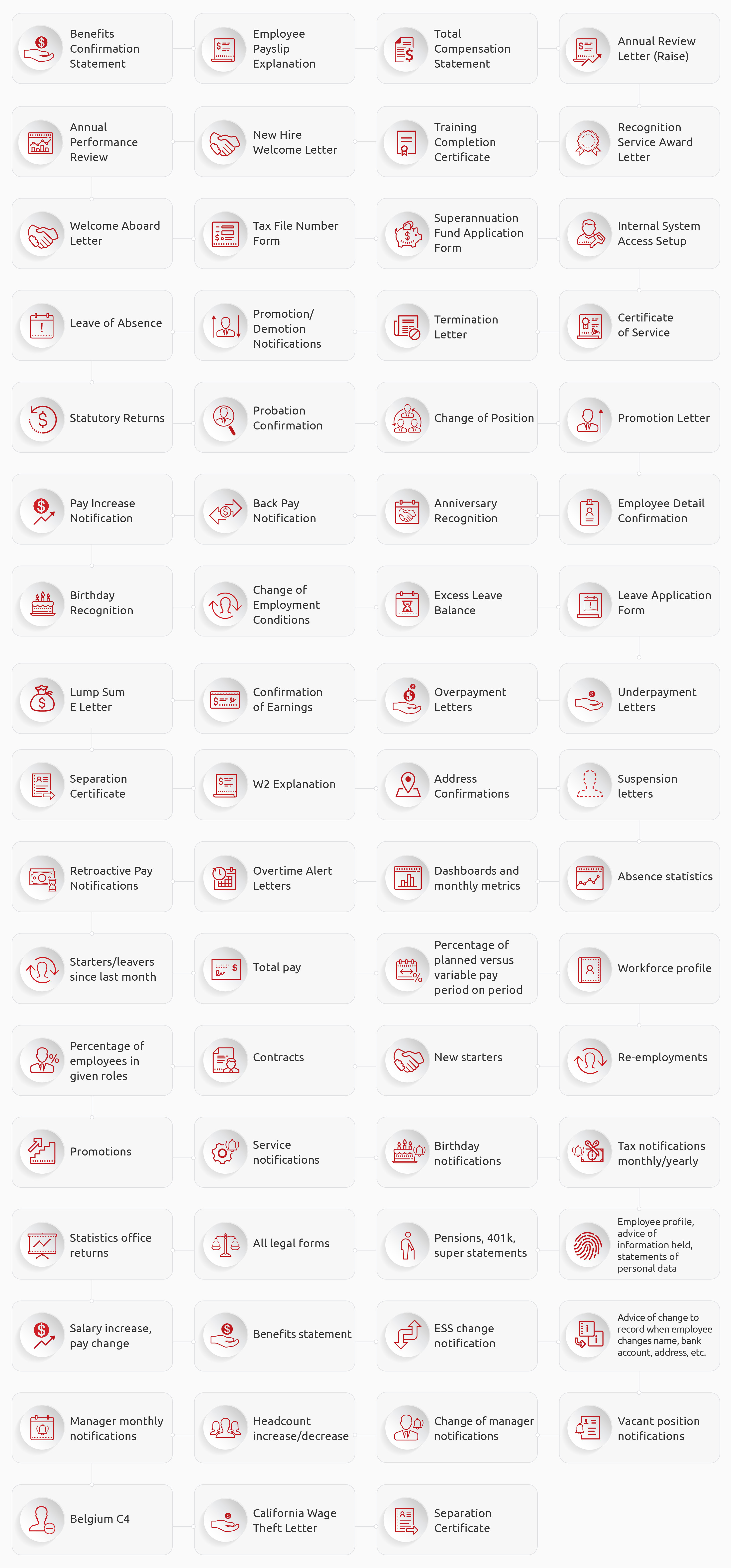 There is an easier way. Document Builder – which runs as part of the EPI-USE Labs Query Manager solution – easily solves this business challenge by allowing you to create conditional content in your letters and documents.
Document Builder provides the ability to conditionally hide or show elements of a page, or even entire pages, all with simple selections on the screen, eliminating the need for you to create and maintain hundreds of different documents to account for each scenario.
The business rules that determine whether items in the document with conditional visibility are hidden or shown are captured in a flexible condition that always results in a logical 'true' or 'false' result (i.e. visible or not visible).
In the example below, I want a section of my employee letter, which covers stock options, to ONLY appear for Highly Compensated Individuals. I selected the Property Editor button for the item I wanted to show or hide, followed by the Conditional menu as shown below.
Using simple entry on the screen, I was able to specify that the section on Stock options should only appear for employees who make greater than or equal to $120,000 a year, see below.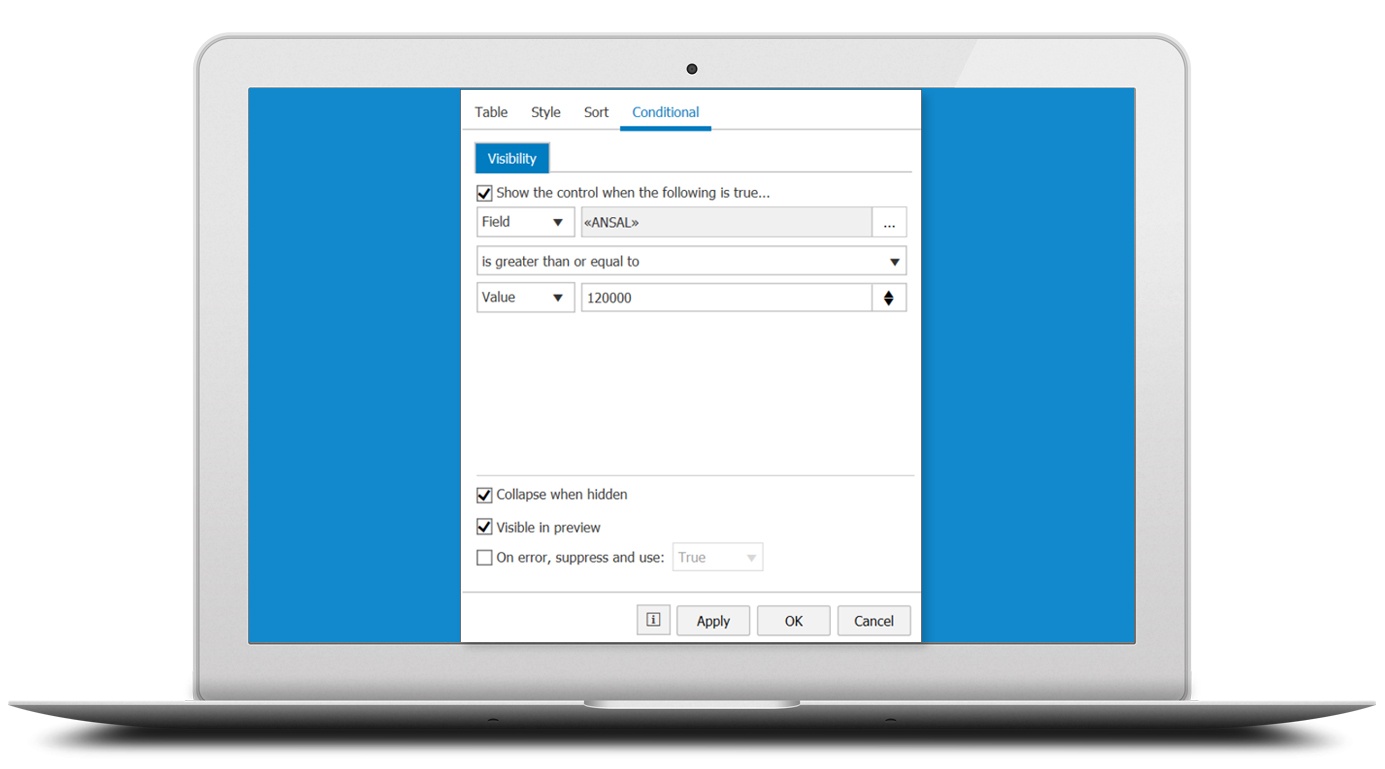 It is that easy to use, and now my single document can be used for multiple purposes. Just think of all the real-world applications that you can use this for. Any field available to you for reporting can be used as your criteria for conditional content. Five easy examples include:
| | | |
| --- | --- | --- |
| Read the Employee Data From | Field Name | To Determine |
| Infotype 0002 – Personal Data | Language | What language to output any letter in |
| Infotype 0001 – Organizational Assignment | Company Code | To determine the branding, logo or signature that appears on any letter |
| Infotype 0001 – Organizational Assignment | Payroll Area | To include language about the frequency of pay (you will be paid weekly…) |
| Infotype 0001 – Organizational Assignment | Job Code | To include language about eligibility for a car allowance |
| Infotype 0025 – Appraisals | Appraisal Rating | To include language about commending good work or an admonition about poor performance. |

For this blog, I used the most basic examples for conditional content, based on a single condition. In a future blog, I will show you how you can use the Expression Builder to define and manage useful expressions within your employee documents to make it even easier.
Take a look at Document Builder in action: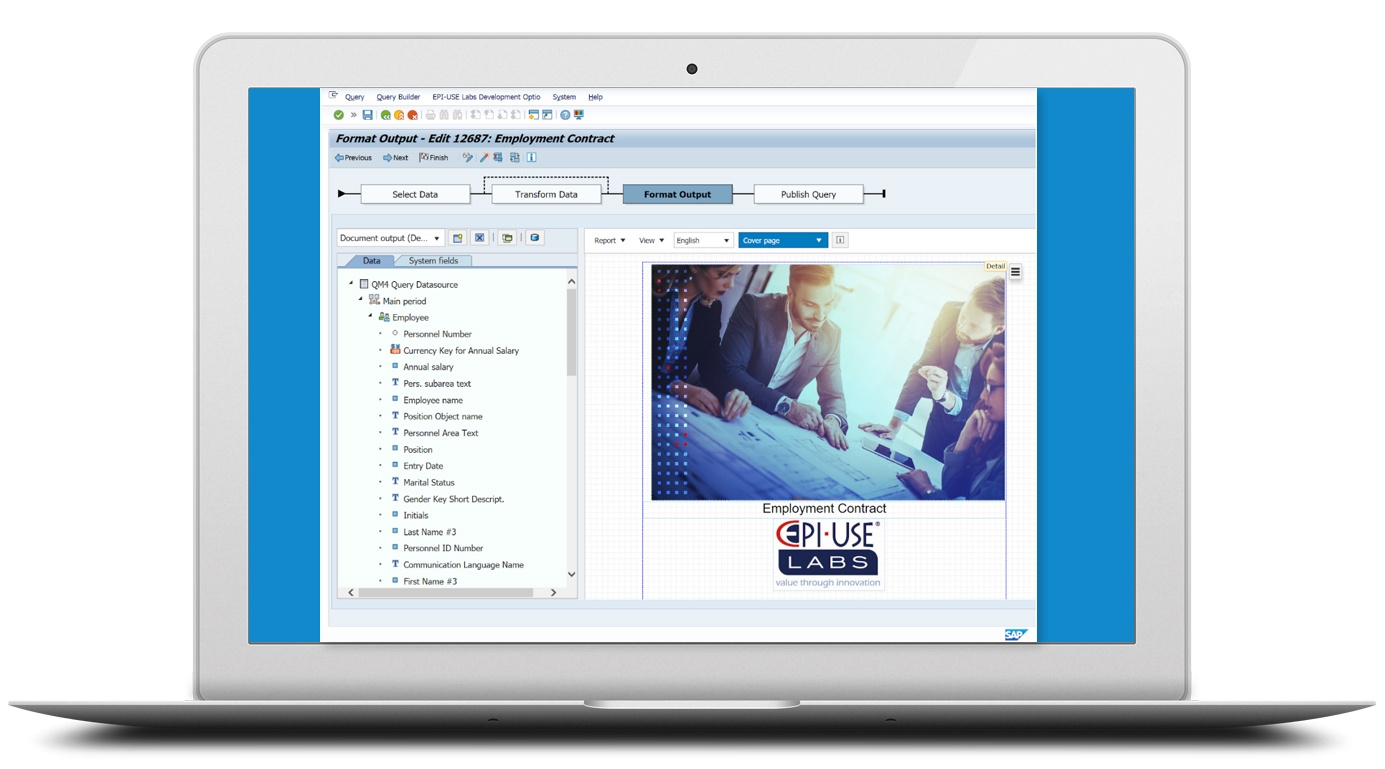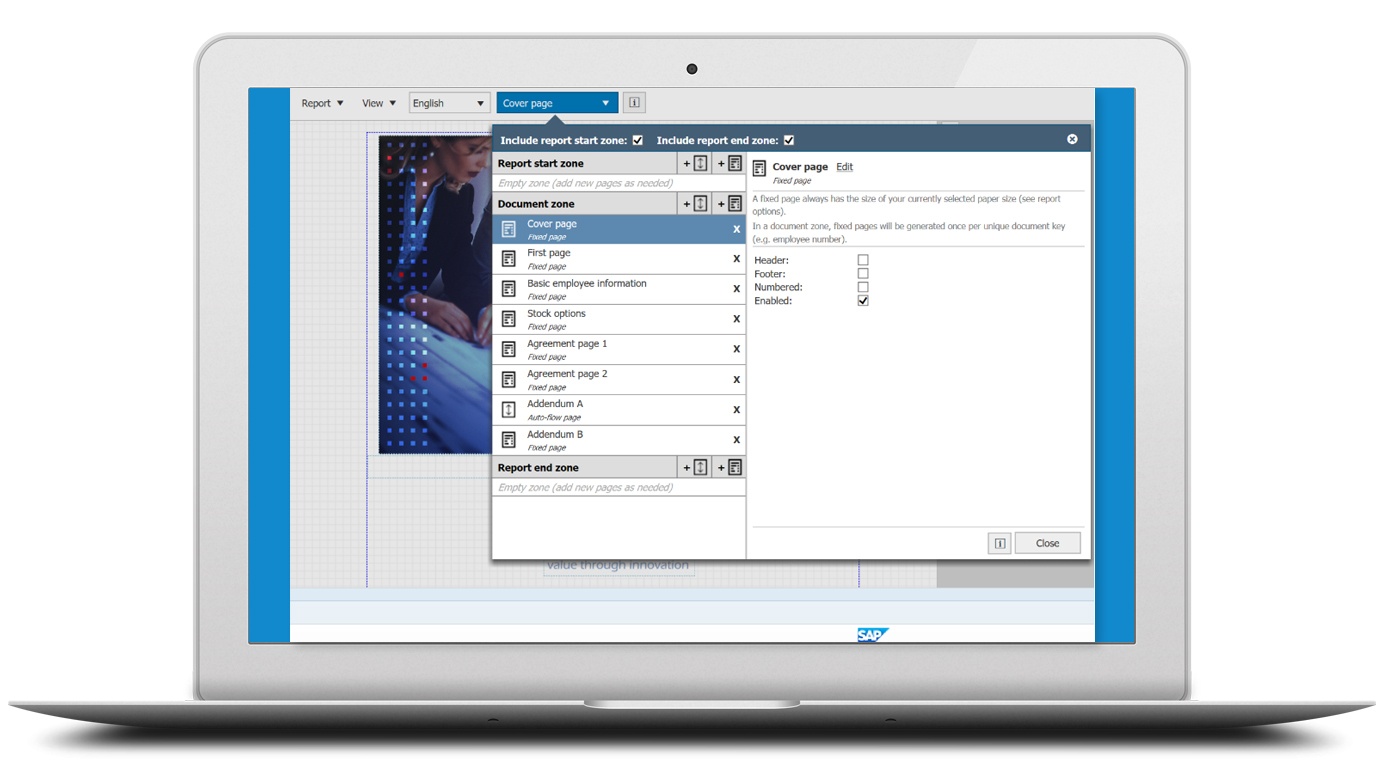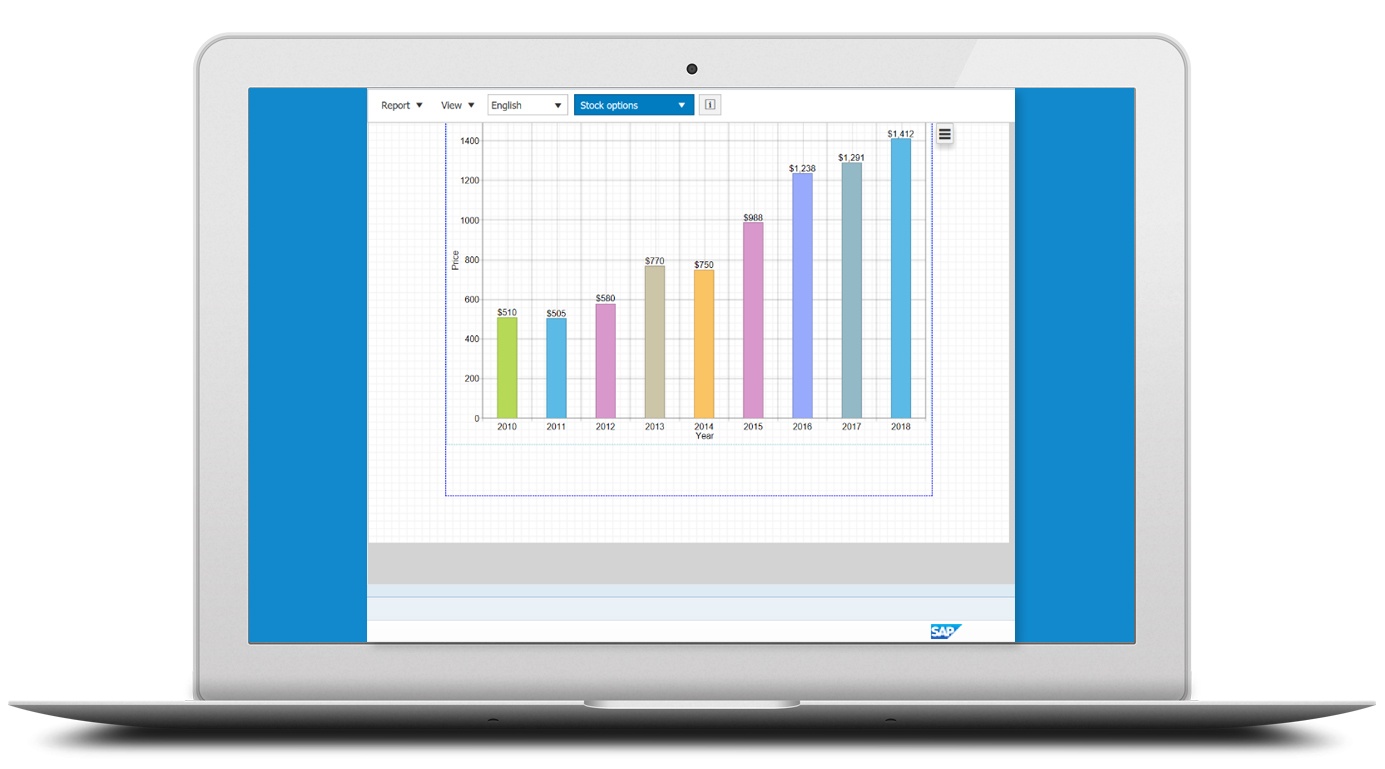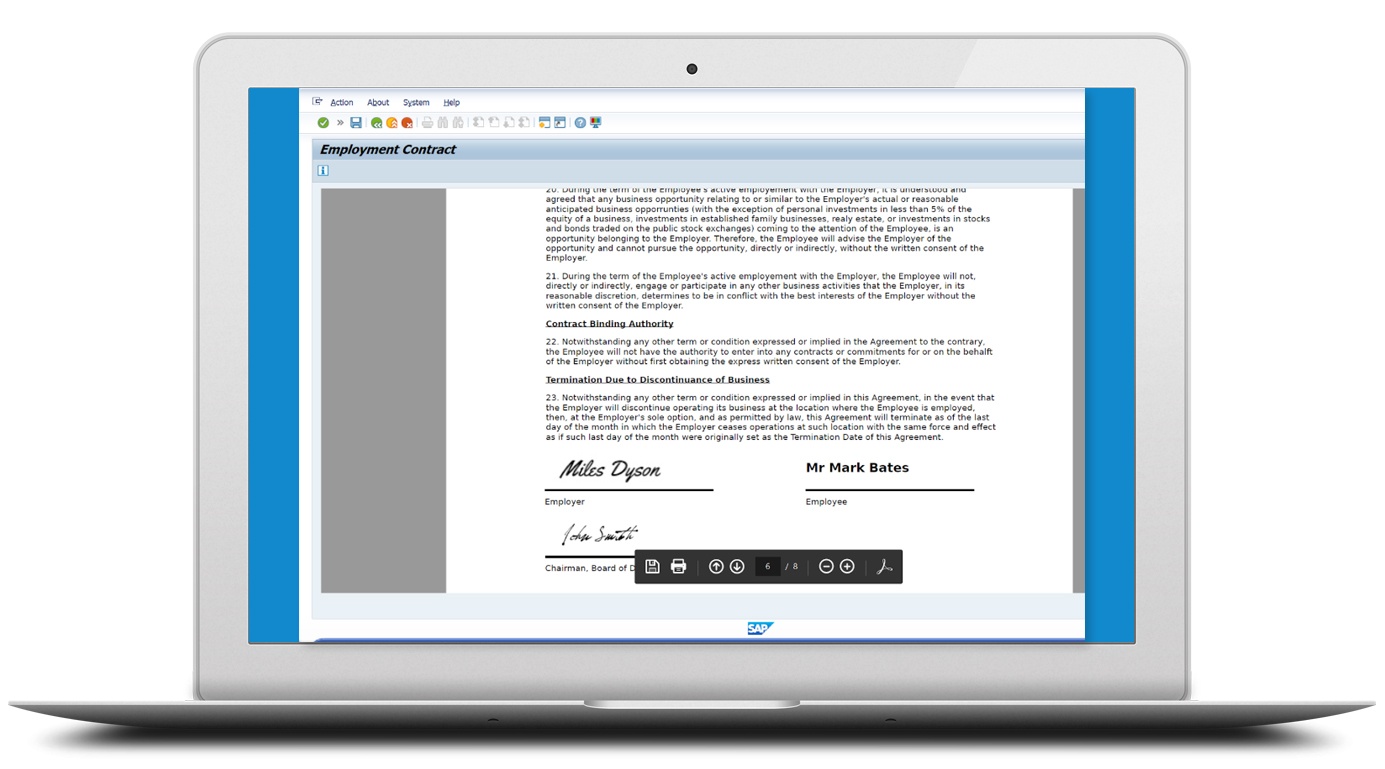 Learn more about how to create custom letters for employees live inside your SAP on-premise HCM system using Document Builder in Query Manager.