SAP Customers have many options for reporting and analytics. Some leverage SAP Analytics Cloud and plan to work with People Analytics for SAP SuccessFactors, while others leverage solutions like Microsoft PowerBI. Regardless of your strategy for reporting and analytics, Query Manager can serve as the engine to provide data to these disparate systems including Tableau.
What is Tableau?
Tableau is a web-based visual analytics solution that helps people transform data into actionable insights. It is most popularly leveraged to:
Build dashboards and perform ad-hoc analyses
Share report insights with a web GUI interface
Connect SAP to Tableau with Query Manager
For those customers who would like to share their SAP HCM and Payroll Data with Tableau, we have a solution. You're probably already familiar with the SAP certified solution, Query Manager. As the most popular reporting solution for SAP HCM and Payroll customers, Query Manager provides accurate, meaningful and real-time information from all of your SAP® HCM and Payroll data. And exciting news is that Query Manager also serves as an engine for feeding on-premise SAP data, including Time and Payroll, with external systems. This includes Tableau. This is possible with our Query Manager Analytics Connector.

It's Easy to Set up and Use
Query Manager extracts the relevant data for you (whether it be Payroll or PA, OM etc.) without replicating the data, even for sizable volume.
You can build the queries, without writing code, without staging the data, in another system.
Query Manager generates a web service that exposes that data as an OData service that you can then consume via Tableau.
You can also combine on-premise data with other data sources including SuccessFactors that come from other parts of your ecosystem.

In the sample below, you can see the Query Manager data source listed in Tableau.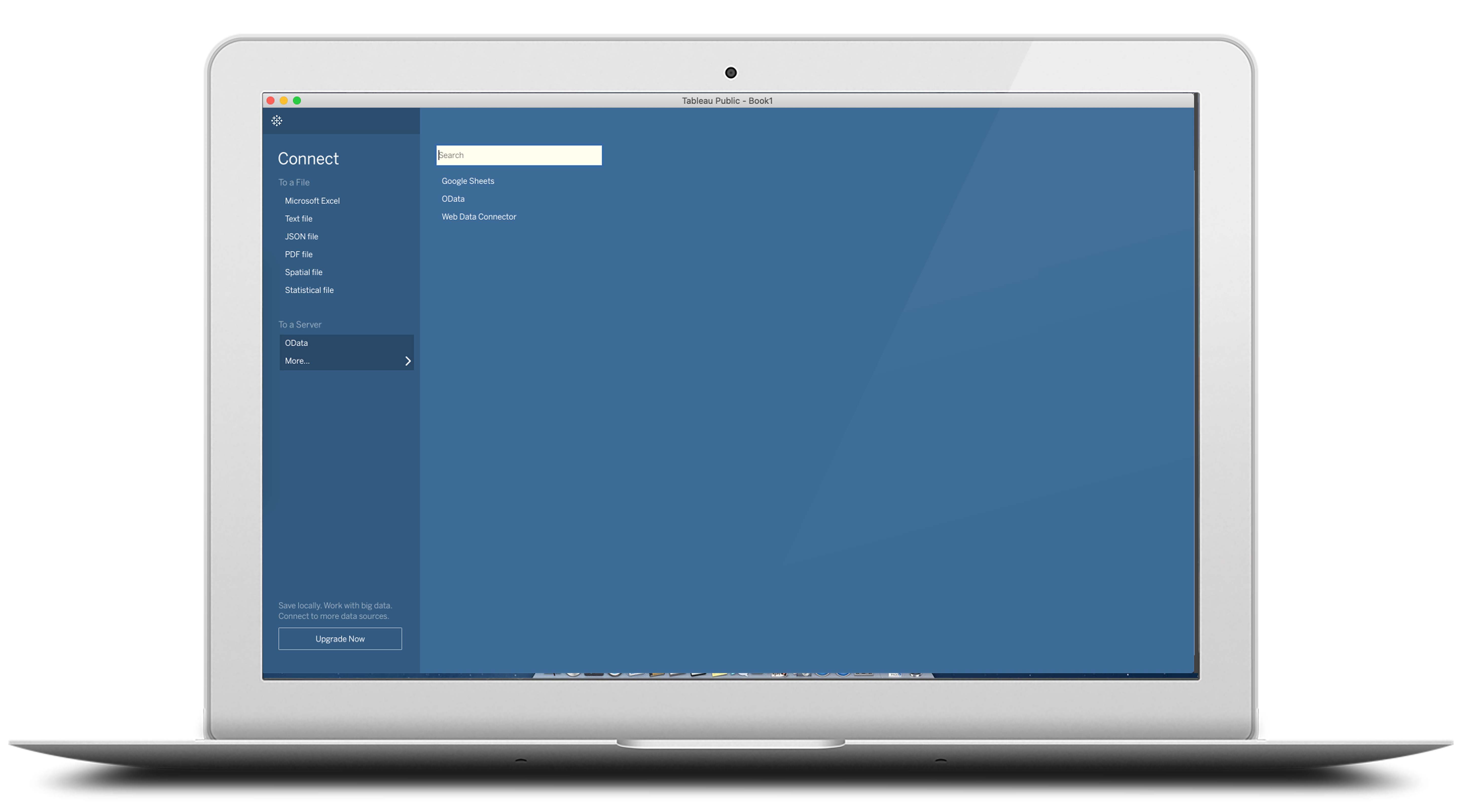 In the sample below, you can see the Query Manager data fields listed in Tableau.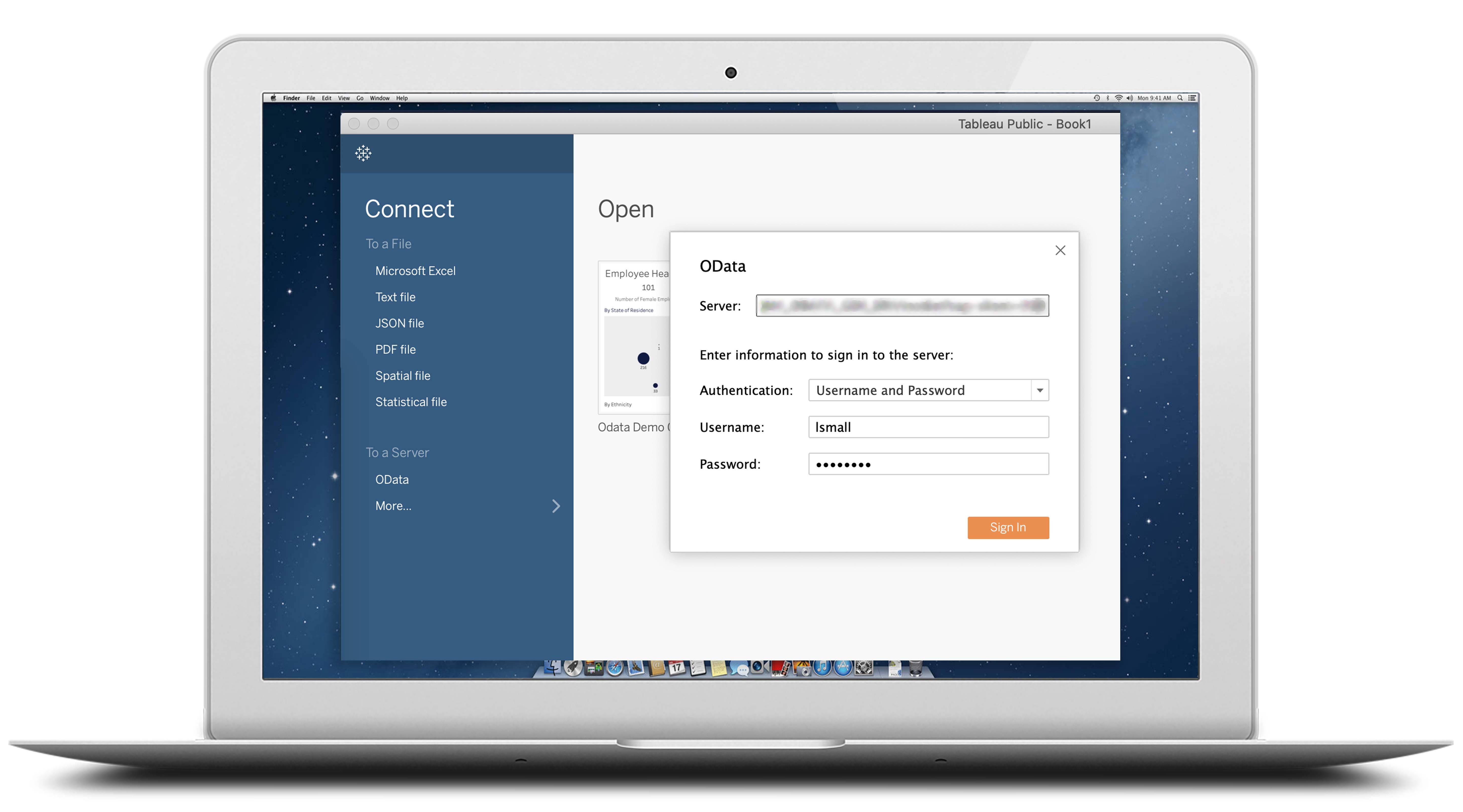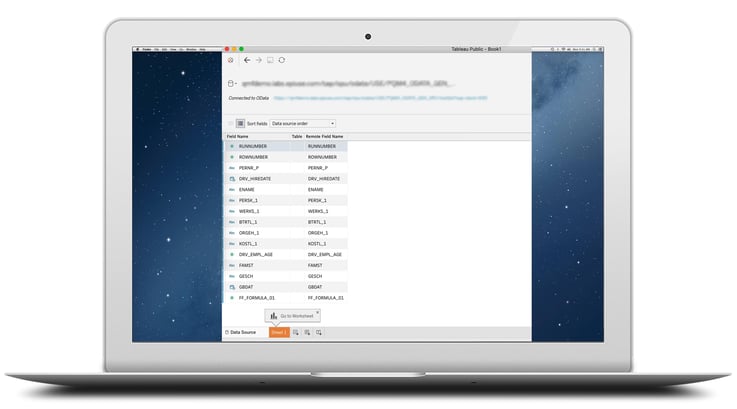 In the sample below, you can see a sample Tableau dashboard populated with dynamic data provided from a SAP HCM and Payroll system.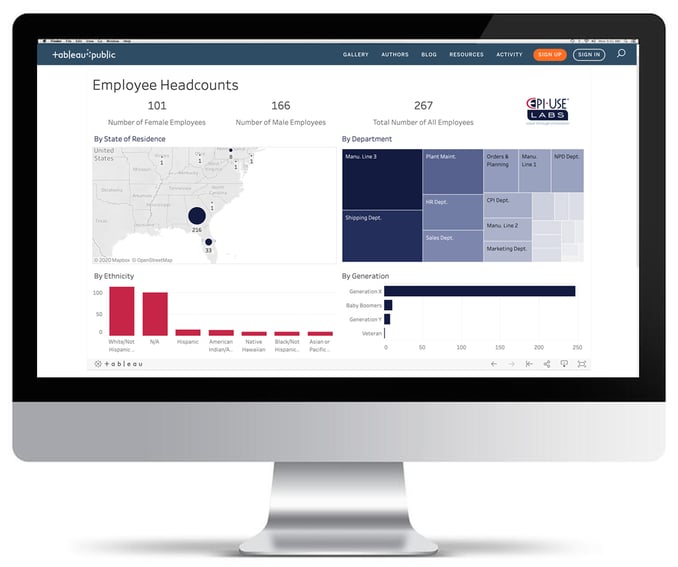 What's most ideal is that you can easily refresh the data within Tableau to retrieve the latest available data to you (no more uploading/downloading).

Learn more about the Query Manager solution and how it is integrated with SAP SuccessFactors.
Request a Live Demo of Query Manager