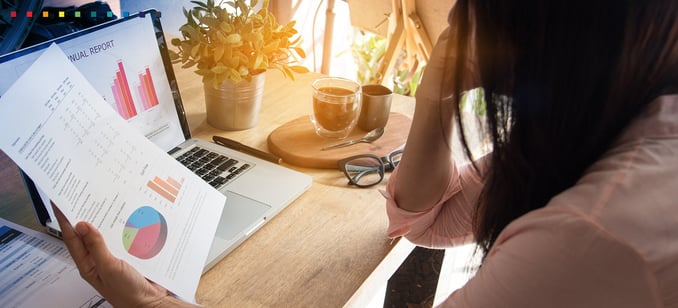 What you need to know about Payroll data in a dashboard view
In April 2021, SAP SuccessFactors launched a new template for Report Stories in People Analytics to help with the human capital reporting needs of your organization. As part of their promise to deliver more content, this new Human Capital Disclosure Reporting template is available in the Content Store in Report Center. A sample of the dashboard output can be seen below.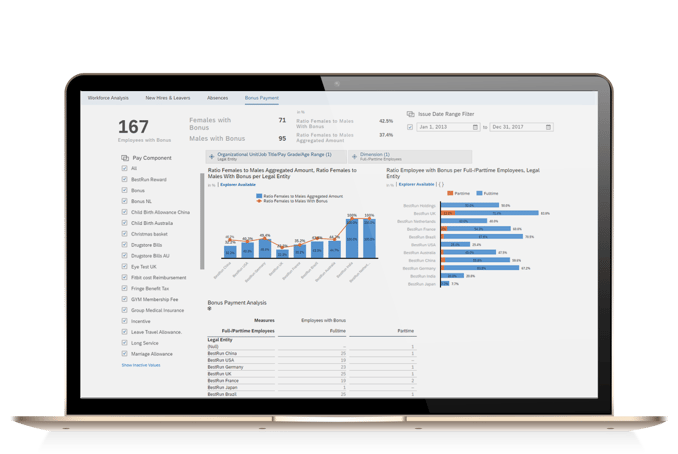 © SAP 2021
The Human Capital Disclosure Reporting template story provides information about multiple aspects of a company's human capital resources, which are relevant to be disclosed to various stakeholders from the capital market. The dashboard is advertised as being designed to assist employers in gathering the data needed for complying with the new human capital reporting regulation of the U.S. Securities and Exchange Commission (SEC). You can learn more about it via the SAP Help Portal here (valid SAP credentials required).

The SEC introduced new disclosure requirements designed to give stakeholders insight into human capital, from the operating model to talent planning, learning and innovation, employee experience, and work environment. The disclosures can help stakeholders evaluate whether a business has the right workforce to meet immediate and emerging business challenges, and the nature and magnitude of the related investments.
This dashboard gives a detailed analysis of:
General workforce and the overall number of employees, workforce distribution according to various dimensions like organizational units, gender, full-time or part-time employees, regular or temporary, and so on

Turnover, new hires and terminations according to various criteria such as age, lengths of service and hire or termination reason

Absences, such as those caused by sickness, maternity or parental leave, jury duty and others

Bonus payments analysis about the ratio of employees who received a bonus, and the bonus payment amount according to various criteria such as gender, full-time or part-time employees, and regular or temporary employees.
Having the ability to interact with your critical HCM and Payroll data is a must for organizations, and dashboards are a great way to do so. However, the challenge which remains is the ability to include LIVE Payroll data (whether from On-Premise SAP or SuccessFactors Employee Central Payroll) on People Analytics Report Stories. You may recall that the inclusion of Payroll data in People Analytics is still a Roadmap item for SAP SuccessFactors, and that limited replicated data was first on the agenda.
Payroll data in your dashboard
The good news is that the SAP-certified EPI-USE Labs Query Manager™ can share your transactional payroll data dynamically with your analytics solution of choice today. The Query Manager solution is the only S/4HANA SAP-certified reporting solution for live, real-time reporting in SAP HCM On-Premise and Hybrid SAP SuccessFactors.

The same technology that powers Query Manager is used for our Query Manager Analytics Connector, which can dynamically provide your data, including your critical payroll and time data from the clusters to your analytics solution of choice, including Microsoft PowerBI, Tableau, Qlik, SAP Data warehouse Cloud etc.

The sample dashboards here have been created with payroll data generated on demand. Payroll data can be from SAP On-premise or from SuccessFactors Employee Central payroll. Please get in touch for a demo.