In Danielle Larocca's previous blog "Need to submit Standard Government HR Forms from SAP? No problem!" she shared how one of our large global clients was able to leverage Query Manager's Document Builder to create, automate and distribute a detailed formatted government document.
This week's blog focuses on another customer, in the Education sector, leveraging Document Builder functionality to summarize payroll information into a detailed document that they used to communicate the amount of money the customer transferred on behalf of a specific school.
The document outputs groups of detail wage types into different third parties. For example, I grouped Tax, Employee NICs, Employer NICs and Student Loan Deductions etc. into a group, which I called HMRC. Then I repeated this process for pensions companies, unions and so on. Creating these groups was easy, thanks to the standard functionality within Query Manager. Next, I output the data into tables, making it easy to review by grouping where each payment was made.

See a sample below: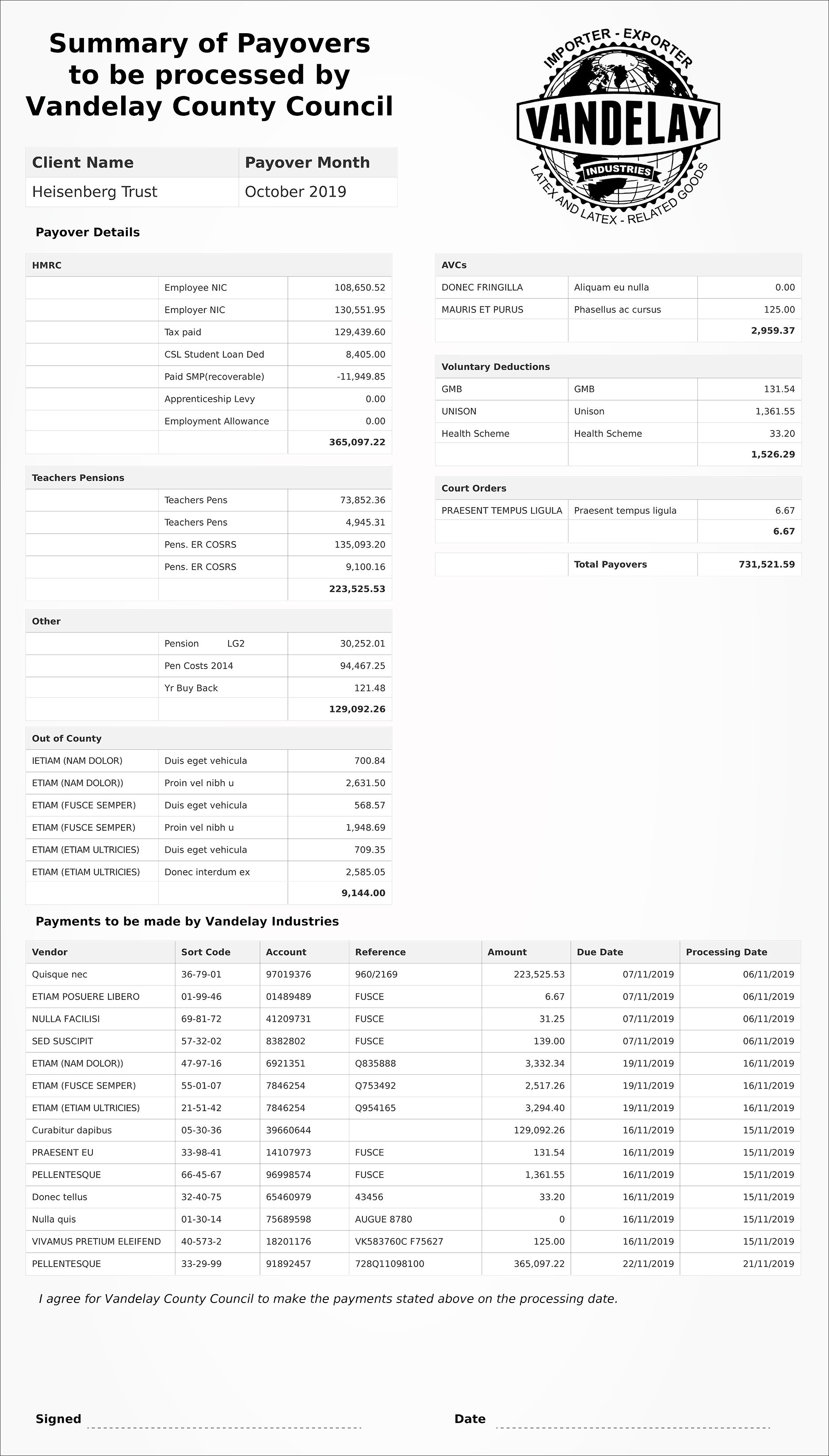 While this process is often automated in SAP, the customer in this situation contracts out payroll services to privately-owned schools, and the resulting document is used as a way of communicating the amount of money transferred by the council on behalf of the school.

In addition, leveraging the functionality of Query Manager, I was able to implement a user exit to meet a rather unusual requirement of generating a required payment date based on a default value held in a custom table that automatically adjusted to the previous working day if the default day fell on a weekend or national holiday.

This is another example of how a customer is using Query Manager with Document Builder to solve their everyday business challenges. Take a minute and think of the documents that you work with (see samples below) that could benefit from automation, and reach out to see how we can automate the creation, generation and distribution of your documents leveraging the EPI-USE Labs' Query Manager with Document Builder solution.