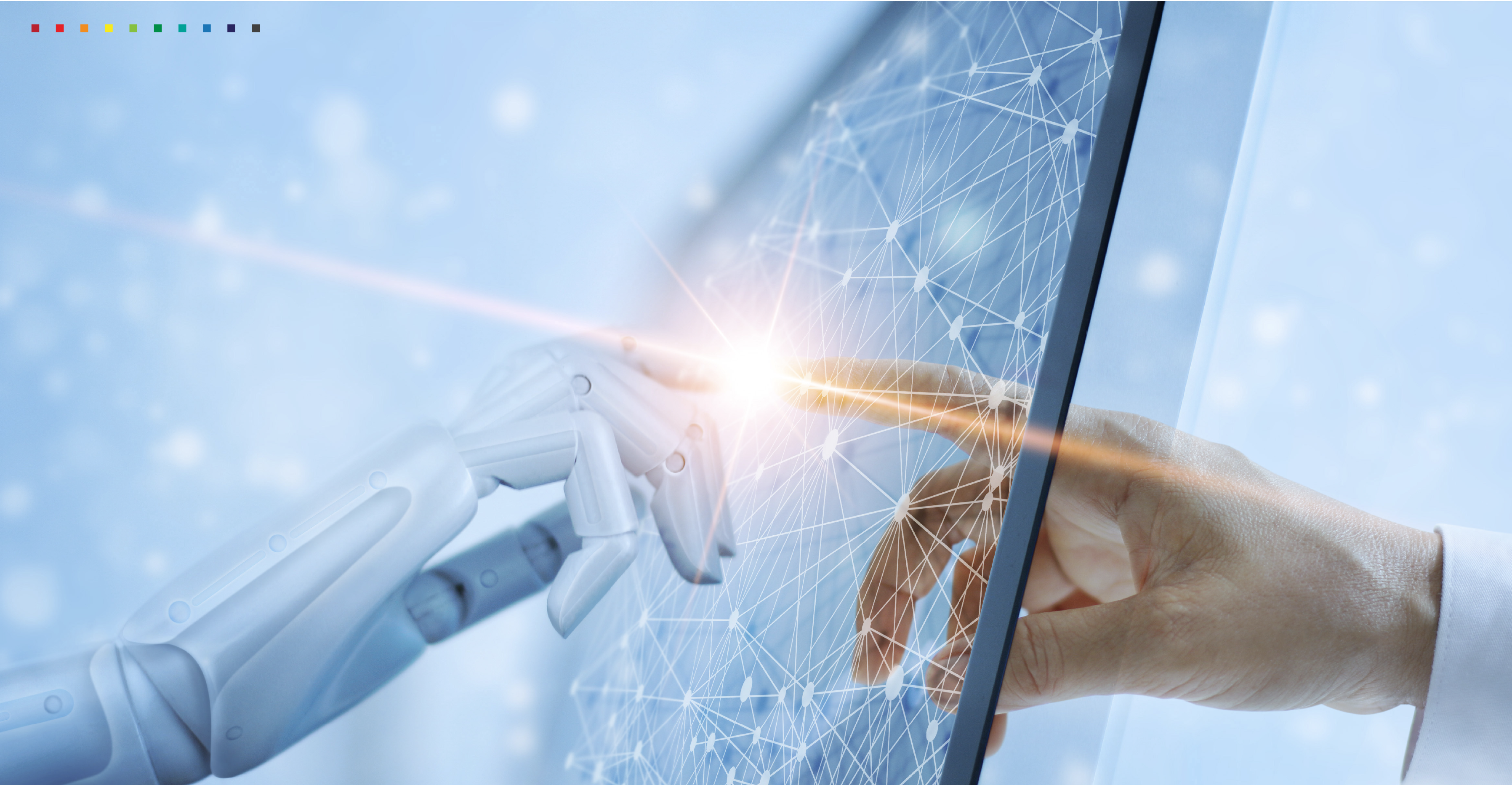 Identifying variances in your data is something that HCM and payroll professionals have to do all the time: with each configuration change, each Support Pack, new implementations, data conversions, or whenever we upload data from an outside data source or perform day-to-day validations, do client copies, or even for those in a hybrid scenario with SAP® SuccessFactors® Employee Central or SAP SuccessFactors Employee Central Payroll.
Bad data can stop the payroll process; it can result in incorrectly paid employees, and compliance may be put at risk. Working proactively to ensure data quality will reduce the time spent troubleshooting and resolving errors post payroll. Put simply, data is used to provide insight. Businesses, when armed with this, are able to improve the everyday decisions they make. If companies do not have confidence in the accuracy of their data, the insight will be lacking and the decisions are likely to be poor as a result.
Pay-to-pay auditing: a risky, time-consuming business
Whether your payroll is run weekly, biweekly, or monthly, there is always the chance that data changes can severely impact one or more employee's pay. Having a process in place where you can monitor the variances between payrolls can prevent this from happening and escalating.
Most companies have some form of error-checking process that is executed prior to exiting payroll and producing employee payments. But how many of these processes are automated and take into account the entire employee population? With changes in regulation, such as SOX/BASLE, auditing has become a requirement rather than a 'nice-to-have' function. Due to the large volume of data, most processes involve inspecting only subsets of employees and there is always a risk of missing an actual issue. Regulatory requirements have made recouping incorrect pay a time-consuming and labor-intensive process in certain regions.
Can you control the risks?
So how can you reduce or remove this risk? The good news is that we have a solution to this popular challenge. Variance Monitor™ (VM) from EPI-USE Labs gives you the ability to compare HR and Payroll data between systems and the ability to compare HR and Payroll data across periods. This is great because SAP does not provide a solution for this and it's an activity that is complex, and time- and resource-intensive with lots of room for manual error. Variance Monitor™ offers you the kind of power and control you need to highlight variances in SAP HCM data. The good news is that it's automated and easy to use. You simply set tolerance levels or specify tables and fields, and comparisons for payroll, time, master data, and FI postings become painless. Also, period-to-period comparisons and the testing of Support Packs is easy and absolutely accurate. VM can also detect 'null' values and comes with free sample comparisons for you to use from day one.
Variance Monitor is designed for use by anyone who regularly works with data in SAP HCM. This includes payroll professionals, functional users in HR, benefits, Time and so on. It can also include HRIS and IT professionals who have the requirement to validate data to identify differences. Keep in mind that your SAP HCM data is at risk whenever change is introduced – whether through business or configuration changes, or technical or landscape changes. VM gives you the power and control you need to single out variances in SAP HCM data.
Variance Monitor reviews data for the entire employee population and has rules that can check for both percentage and value variance, and drill down to search for the reason for the variance. These features will give you complete control of your risk exposure.
How can you reduce risks and cut costs in pay-to-pay auditing?
Let's look in detail at how this process could help you. Let us assume that you have successfully completed the prior period's payroll and are just about to start this period. You would like to review an employee's payroll using the following rules (this is just one example; you can create multiple sets of rules):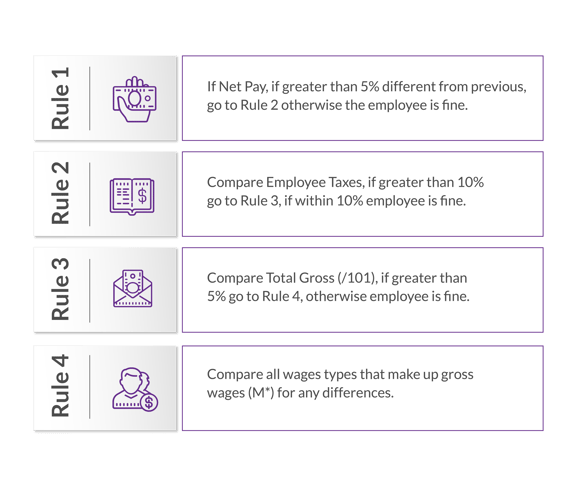 Rules such as these will highlight employees who have had major changes in their data, and allow you to decide which are correct or improper. Changes could be caused by:
calculations in time evaluation (for example, extra overtime)
changes in master data
meeting pension, tax, or national insurance limits (such as FICA in the US)
new payments (bonus)
new deductions
changes to configuration used in the payroll calculation.
If your process of exiting payroll just reviews a subset of employees, it is very easy to miss one or more of these reasons. The ability to automate these types of rules would allow you to find and correct the errors prior to payroll, and can (and in some cases, must) become an integral part of your payroll process.
How much would it cost your company in labor to find, fix, rerun payroll, reissue payments, recover excess funds, and so on, that could be saved by monitoring these types of variances upfront?