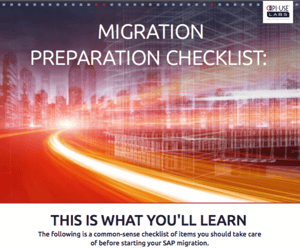 Migration preparation checklist
The following simple checklist has been compiled from different migration projects to illustrate that there are upfront decisions to be made, followed by a general sequence of important steps and checkpoints. We hope that you will get some value from it, even if it simply sparks further conversations that lead to better planning for your project.
This checklist offers a preparation list for Migration Services.