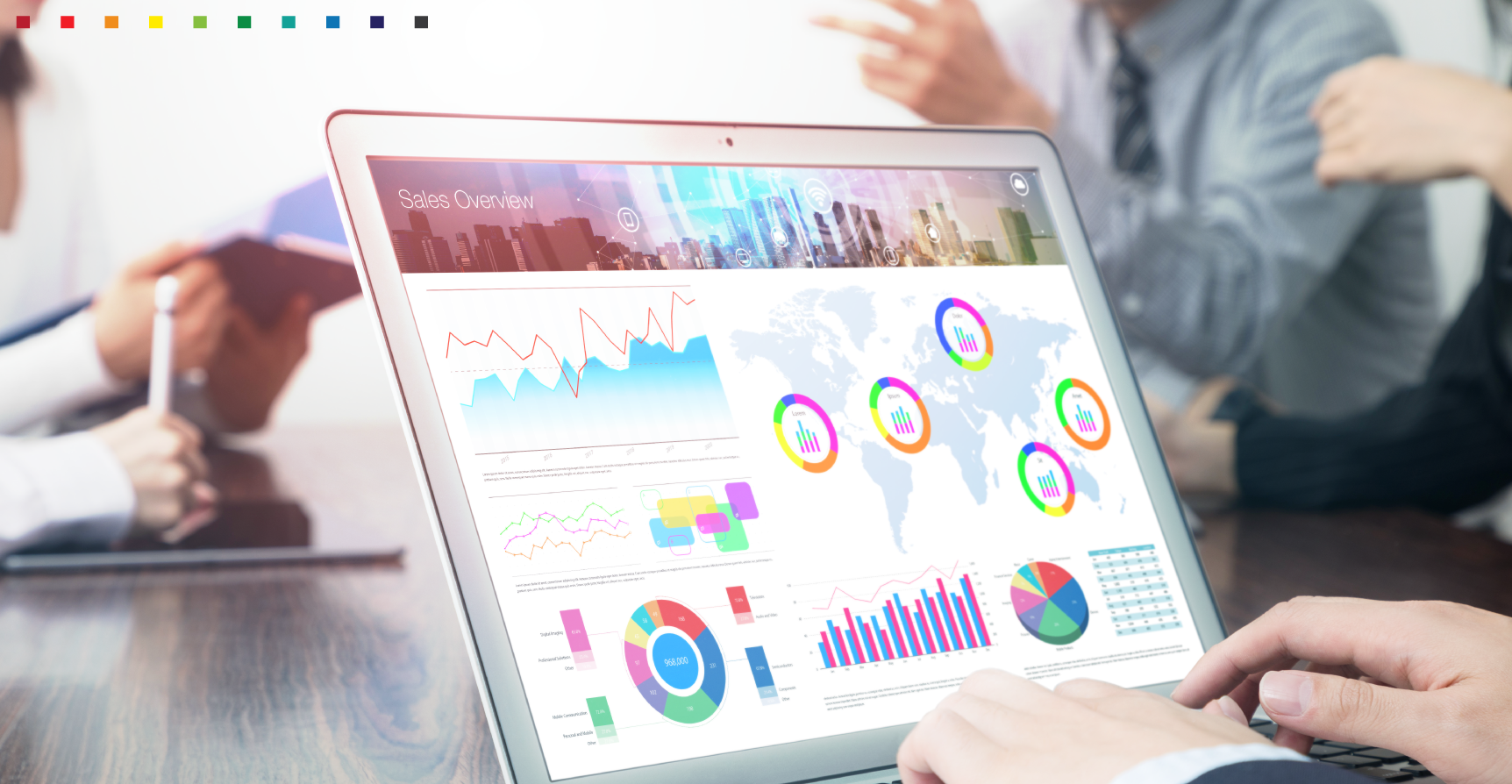 Companies gather a huge amount of data as part of their day-to-day operations. Best practice Business Intelligence can help you to develop a good understanding of what information is available to you, and make the best use of this data. This blog covers the following areas:
What is Business Intelligence (BI)?
By transforming raw, transactional data into more readily available information, Business Intelligence (BI) gives companies meaningful insights to allow them to make better, more informed business and strategic decisions. As the BI market has shifted from an IT-led approach to a more business-friendly, self-service method, a growing need for more accessible, structured data has emerged.


Main barriers to adoption of BI:
Cost and Complexity
Departmental silos
Resistance to New Technologies
Lack of Expertise with Product to Use to Fullest Potential
Lack of Data Integrity
Challenges to successful BI
Based on experience with numerous BI applications, and use cases across all functional areas, the biggest challenges to successful BI operations are:
Accessing reliable data in a timely manner
Having the expertise to know where and how the data is stored
Developing metrics and analytics around an organization's data
A quick internet search for "BI worst practices" returns phrases such as:
Assuming the average business user has the know-how and time to use BI tools
Allowing Excel to become the default BI platform
Assuming a data warehouse will solve all information access and delivery requirements
Ignoring important data sources
Undervaluing and ignoring the data preparation
Underestimating user training
Difficulty and complexity of the data migration and conversion necessary to implement BI system
Not considering mobile users in your BI strategy
Lack of a concrete data quality strategy
Best practice and how we can help
Through our expertise both in reporting techniques and our own products, EPI-USE Labs is uniquely positioned to help you to harness the power of your organization's data.
Our services team, using our solutions like Variance Monitor™, Query Manager™ and Data Sync Manager™, can help you by implementing best practices to help you truly understand the information you have available, while also helping you to avoid worst practices that cause many BI projects to stall.
Using OData data sources
One of the most powerful and accessible methods to get the data you need is through the use of OData data sources. These data sources allow queries created in Query Manager to be easily consumed by many different applications. The flexibility and ease of generating these web services provides business users new methods to solve old reporting challenges. Data visualization products can only analyze and present data that is available and structured in a compatible format. Without good data, the best analytics tools are rendered basically useless.
But with a firm grasp of how to create your queries (and the expansion of Query Manager content into areas like FI, and possibly Workday), users can manage their own, custom data sources that can be consumed in any of the leading BI products (Tableau, Qlik, Microsoft BI, etc.).
Bring in the experts
BI projects require highly specialized data sources and complex queries that we can help with. We can work with you to help you understand your reporting requirements better, and help you build better data sources to implement more data-driven initiatives. As experts both in Query Manager and in reporting, even the most adept customers can benefit from our experience and product knowledge. Although the leading BI/visualization tools are marketed as self-service, you could get dramatic benefits from professionals who specialize in querying your system data.
How you benefit
EPI-USE Labs experts can help you make sure that Business Intelligence works effectively for you, and you make best use of your data. We can not only instruct you on product basics, but also show you how you can apply our solutions. More than just saying "Ok, here's your data", we can work with you to understand what you are trying to accomplish with your data.


Webinar: Work with your live SAP HCM and Payroll data inside Microsoft Excel