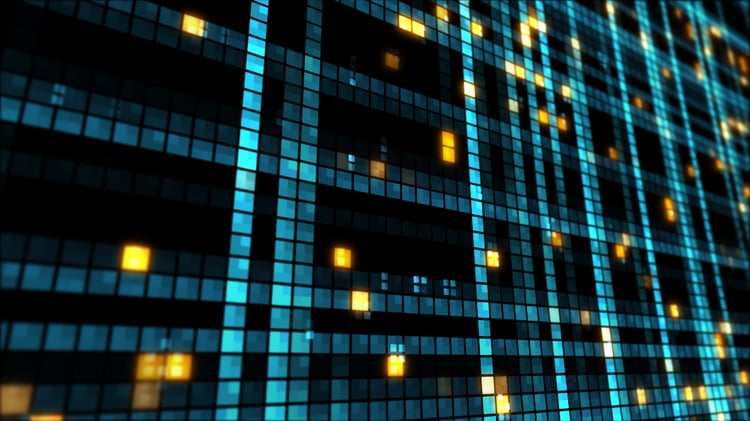 We have a new term in the HCM landscape that is trending now: Data Replication. Data replication is a fancy term for making sure your correct data exists in the right systems. Essentially, it's the process of storing data in more than one place to improve the availability of data, and it often involves copying data from one place to another.

In the SAP SuccessFactors space, customers are doing quite a bit of data replication. As customers make their journey from on-premise SAP to SAP SuccessFactors, as detailed in this guide, there are instances where data replication is required.

Not sure about your path to the future?
The 8 Options for SAP HCM On-Premise Customers
(click on image below to enlarge)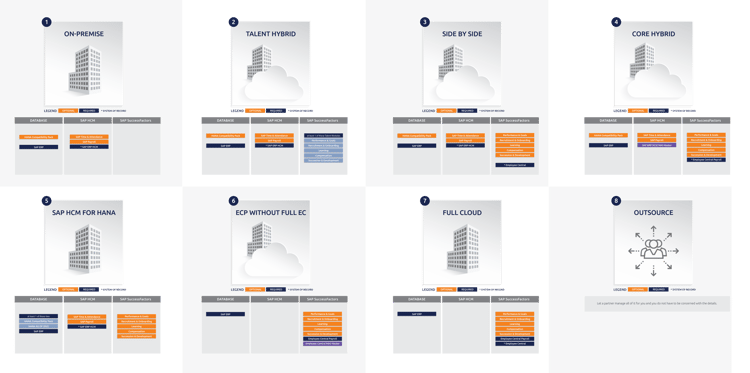 As shown in the graphic above, existing SAP HCM On-Premise customers have at least eight options for their path forward for HCM and Payroll. As many of these options show, the same data often exists in more than one place; it is replicated between systems.

A popular challenge I hear in the marketplace is that they do not have a level of confidence that the data replication is working as it should, and they want the ability to audit that the data is consistent between the systems.

You can use Query Manager to help with data replication challenges
You may already know that the SAP-certified reporting solution Query Manager solves the challenge of reporting on data from both SAP and SuccessFactors at the same time, as detailed in this blog. This benefit can also be leveraged to help you in validating your replicated data.

Take a look at the sample SAP report below that shows a data comparison between an On-premise HCM System and a SuccessFactors Employee Central system. You will notice that the columns are labeled either (SAP) or (SF), so you can easily tell where the data is coming from.

Query Manager compares the data between the two systems, and highlights any identified differences (see the fields in yellow in the picture below ). In this example it identifies areas where the data replication did not work as it should and the fields were not in sync. You can then quickly identify any discrepancies in the data and take action accordingly. You can even schedule the report to show only a list of discrepancies for action, which can be automatically emailed to others.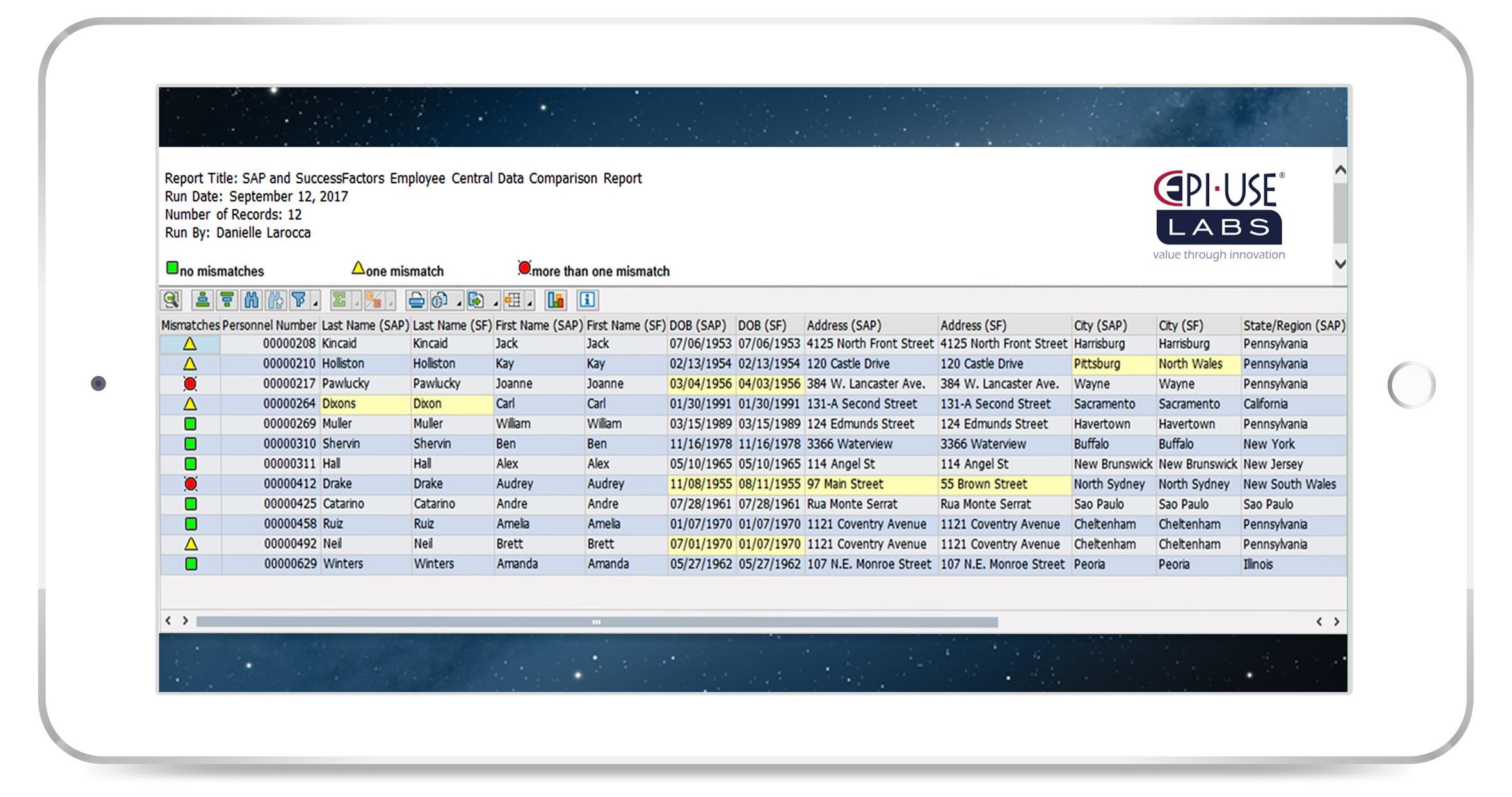 The example above shows the comparison of SAP HCM On Premise HR Master Data and SAP SuccessFactors Employee Central data although it is worth noting that integrated reporting between SAP and SuccessFactors can work for any customer who has at least 1 module on either SAP HCM or SuccessFactors. This includes the SuccessFactors Talent modules and also can be used for any Payroll customer whether SAP or SuccessFactors Employee Central Payroll.

Also a key benefit, Query Manager can read into your configuration tables for data that will assist you in mapping your data to the appropriate conversion rules in Employee Central.

You can also leverage the standard features of Query Manager like our Runtime Only License for customers who simply want to run reports, automation via bots, password protection and encryption, Document output. And of course you can use my favorite part of Query Manager, which is working with your SAP data via a Microsoft Excel frontend.
Watch the short demo below to learn more about integrated Payroll Reporting in SAP and SuccessFactors Employee Central Payroll.