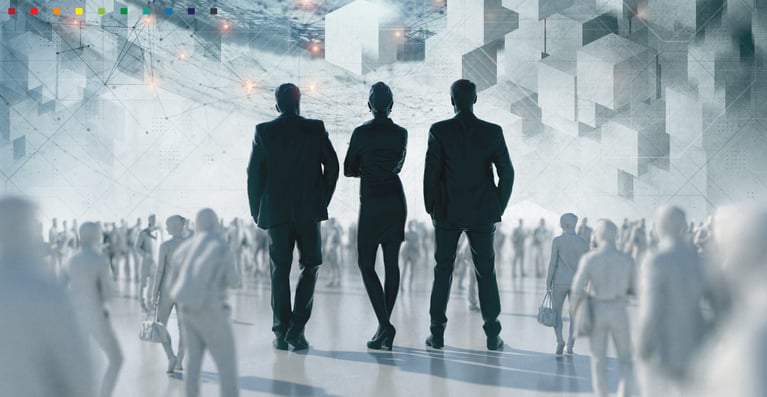 SAP SuccessFactors Workforce Planning is sundown
In a blog published on January 25, 2021, titled 'SAP SuccessFactors Workforce Planning Entering Maintenance Mode - Effective 1H 2021' (SAP login required), it was announced that the People Analytics Planning Edition, previously referred to as Workforce Planning, would be sunset. This blog outlines how the product has been moved to maintenance mode and that no additional product enhancement will be made. It advises customers who have already purchased SAP SuccessFactors Workforce Planning, regardless of their adoption status, that they would be able to continue to use it in 'maintenance mode' until their next renewal.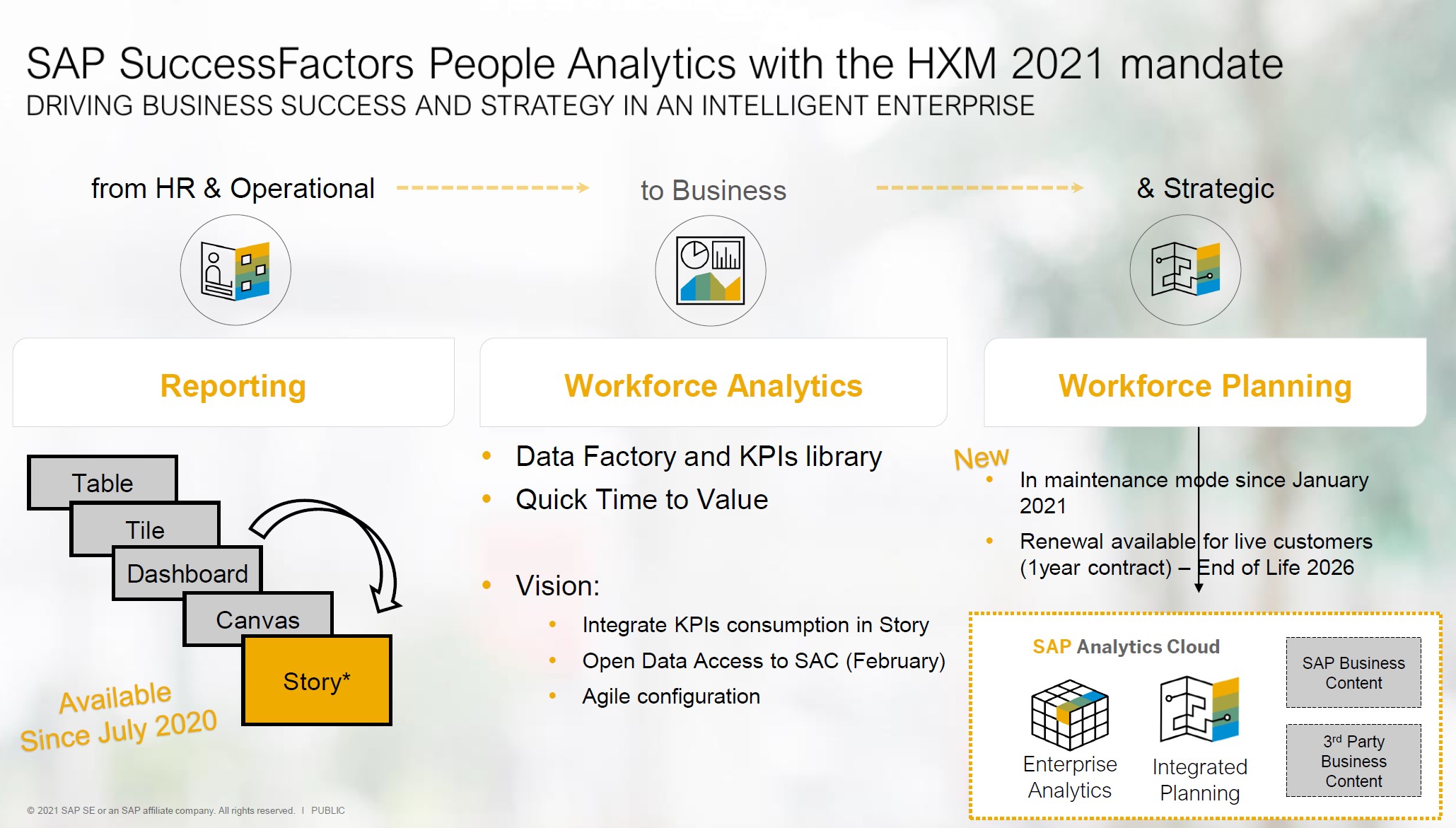 © SAP 2021
If you have been following the intelligent enterprise strategy from SAP over the past few years, then you will be familiar with the rapid pace of change in this space. I'm very happy with the speed, but still adjusting to the transition as old-school HCM and Payroll reporting stayed mostly the same for the first half of my SAP career (dating back to the 90s!) as I described back in this blog from 2017.
Where will the critical planning segment come from in People Analytics if Workforce Planning is sunset?
Customers will be encouraged to leverage the robust capabilities of SAP Analytics Cloud for planning. As per the announcement, "SAP Analytics Cloud for Planning connects multiple data sources and helps deliver on the promise of the Intelligent Enterprise. Accordingly, it can be configured to use SAP SuccessFactors Workforce Analytics, other business data and financial data."
The new Workforce Analytics Connector will allow for aggregated data from Workforce Analytics to be sent through to SAP Analytics Cloud to serve as a base for Planning in SAP Analytics Cloud.
The overlap and confusion in the marketplace around the distinctions between People Analytics and SAP Analytics Cloud still exists, as covered in my earlier blog, 'Is People Analytics the same as SAP Analytics Cloud'? Probably the most common question I get is, "Is there a different reporting solution for customers based on where they are in their journey?"
All options for SAP & SuccessFactors Reporting 2021
I'm working on an ebook to be published soon, called '2021 HCM and Payroll reporting options for SAP and SuccessFactors'. This will serve as an easy single source of truth for your reporting options making it easy for you to understand what the options are today and what you need to know to move forward with your HCM and Payroll reporting analytics and intelligence strategy. A quick reference can be found below:
Customers running SuccessFactors should leverage Report Stories in People Analytics

Customers running Hybrid SAP On Premise & SuccessFactors should leverage Query Manager for integrated reporting across systems

Customers with Payroll (either SAP or SuccessFactors Employee Central Payroll) should leverage Query Manager.
The future of Workforce Planning in SAP Analytics Cloud
Here is a snapshot of the latest on Workforce Planning in SAP Analytics Cloud: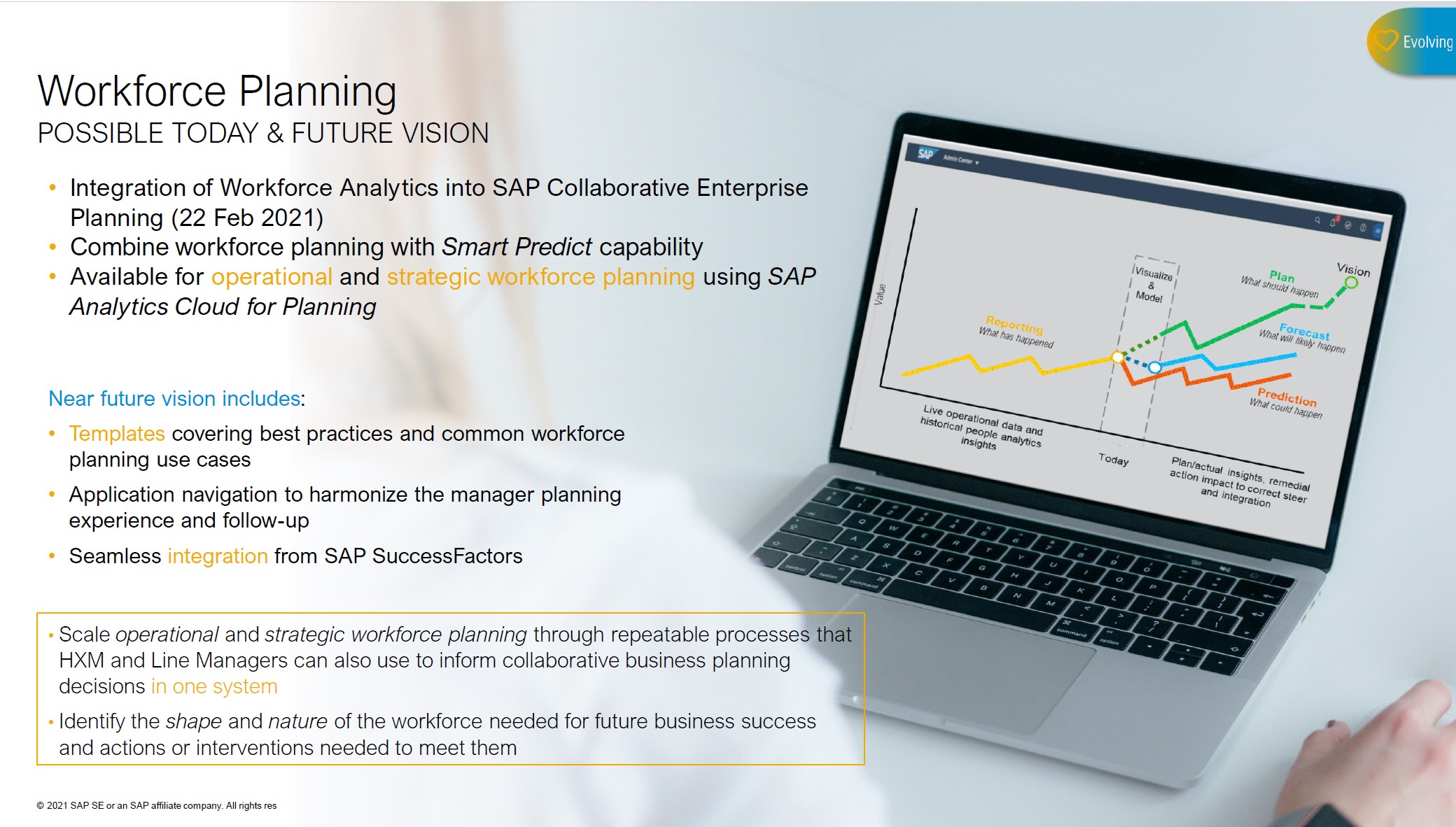 © SAP 2021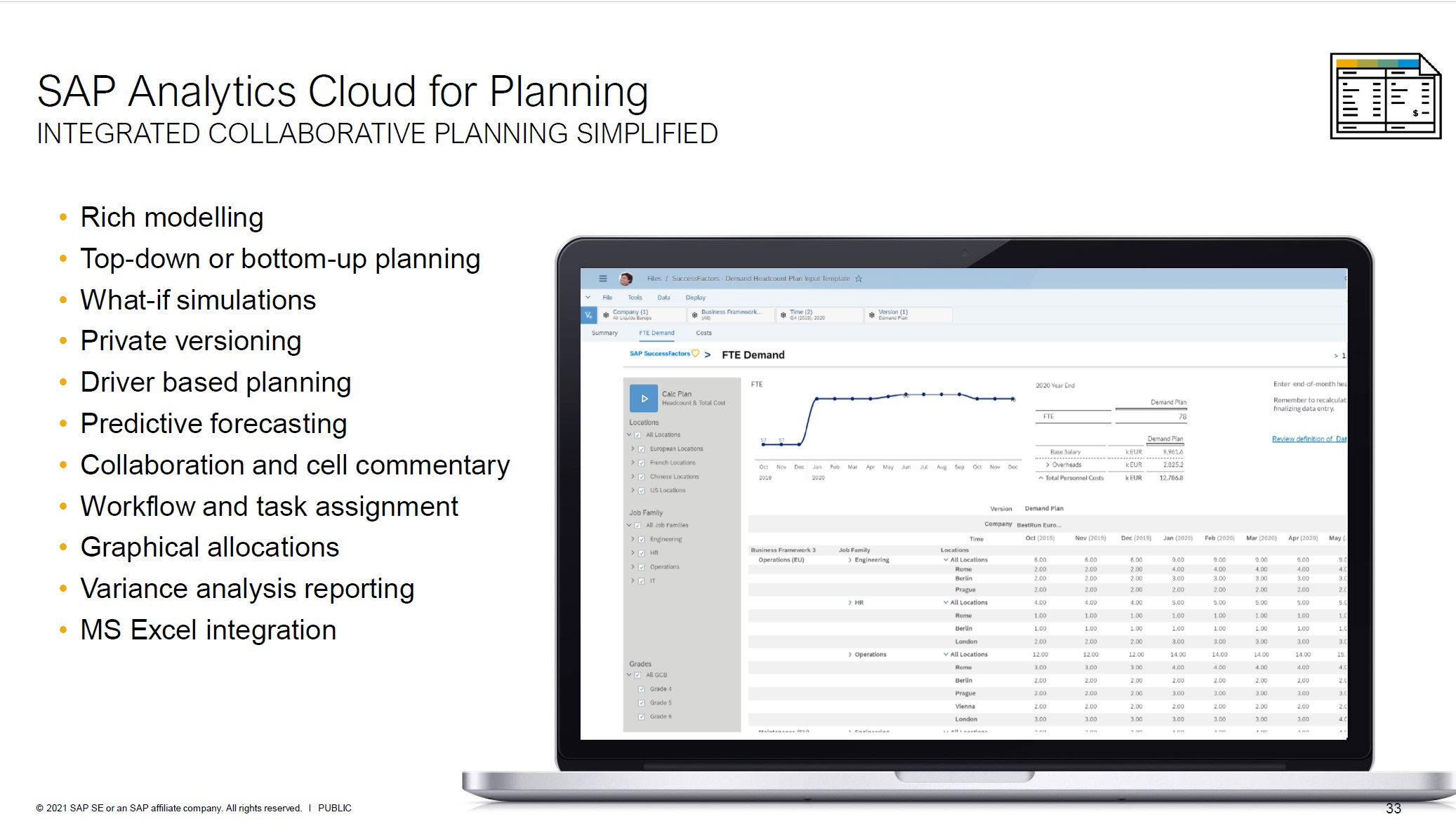 © SAP 2021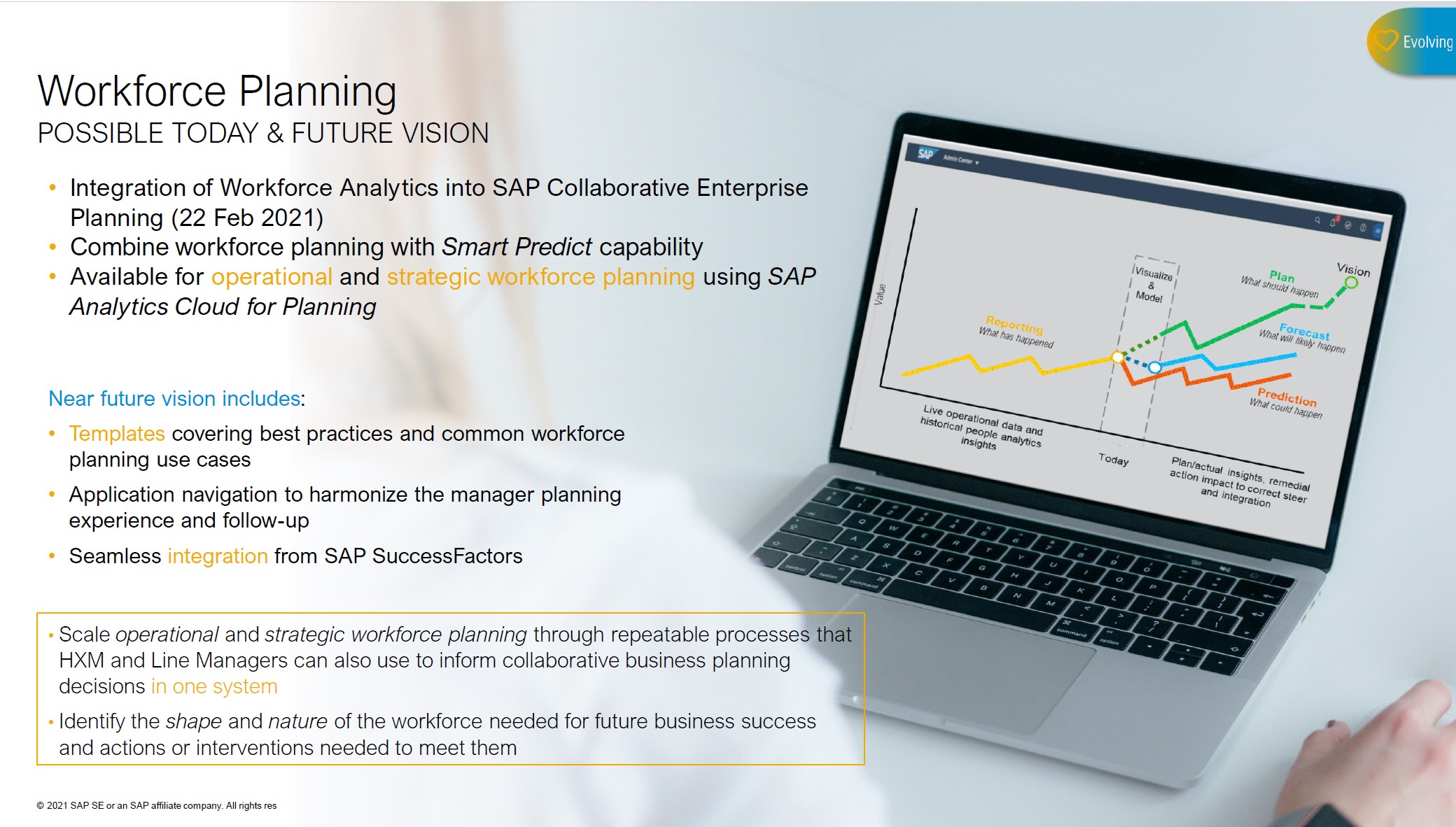 © SAP 2021
Anyone who wishes to have a historical lesson of how we got here is welcome to review these previous blogs and stories, as below.
To make sure you stay in the know moving forward, please subscribe to my blog called Let's talk HCM (add your email under 'Get instant updates' on the right hand side of this page).
If you would like to see Query Manager in action, feel free to ask me for a live demo, or check out these existing videos published on our website: