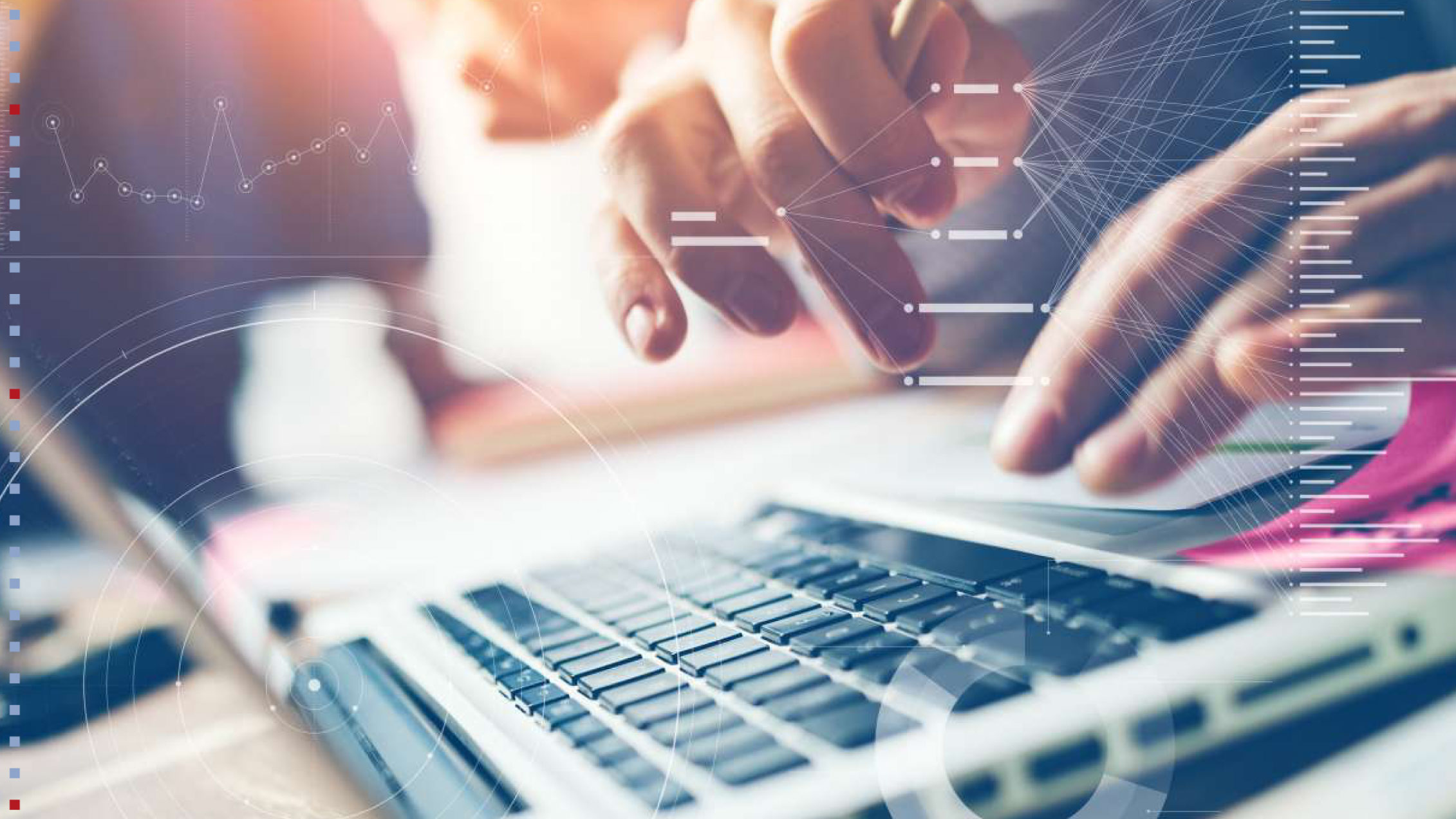 Eliminating the manual process and security risk of Microsoft Mail Merges for employee documents, letters and contracts
I've had the opportunity to work at small startups and one of the largest organizations in the world, and the challenges faced are often the same, including employee correspondence. How do you send personalized letters to employees which contain only their specific data from your HR/Payroll system?

I remember doing it manually for very small companies; creating a Microsoft Word document and then manually replacing the text in each to reflect the specific changes. For larger organizations, it is not that simple. Here is an example of a popular workaround used by most organizations today.

Let's use an employee's annual increase notification letter as an example. What many companies do is create a download of data from their payroll system with all the fields that go in the letter (name, old salary, new salary, increase percentage, performance rating etc.). Then they manually create a Microsoft Word Mail Merge document and draft a letter, inserting the fields from the downloaded file.
The manual effort of doing this is one concern, but more importantly to do this method you have to take your confidential data outside of your protected HR/Payroll system to do so. Often users will take that downloaded file that contains salary data and other personal information and simply save it locally or on a network, bypassing all security protocol within the organization.
How Most Companies Currently Send Employee Letters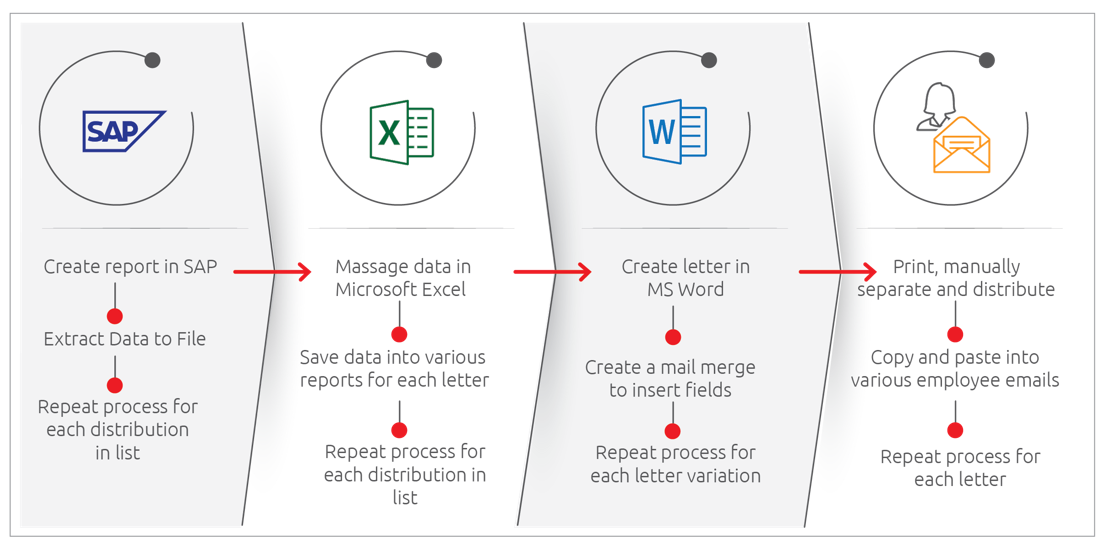 There is a better way. You can create these letters live inside SAP. Using Query Manager with Document Builder, you simply satisfy this business requirement inside the confines of your SAP system. Even better, the document can be customized based on logic and rules for different employees. For example, the document could identify the employee's primary language, from their Infotype 0002 Personal Data, and output the letter in the appropriate language.
Here is how easy it is to accomplish in three simple steps:
Create a report that includes all the data fields that you wish to include in your letter.
Specify the output as a Document and insert the appropriate fields.
Determine your output (email, MSS printing etc.)
Step 1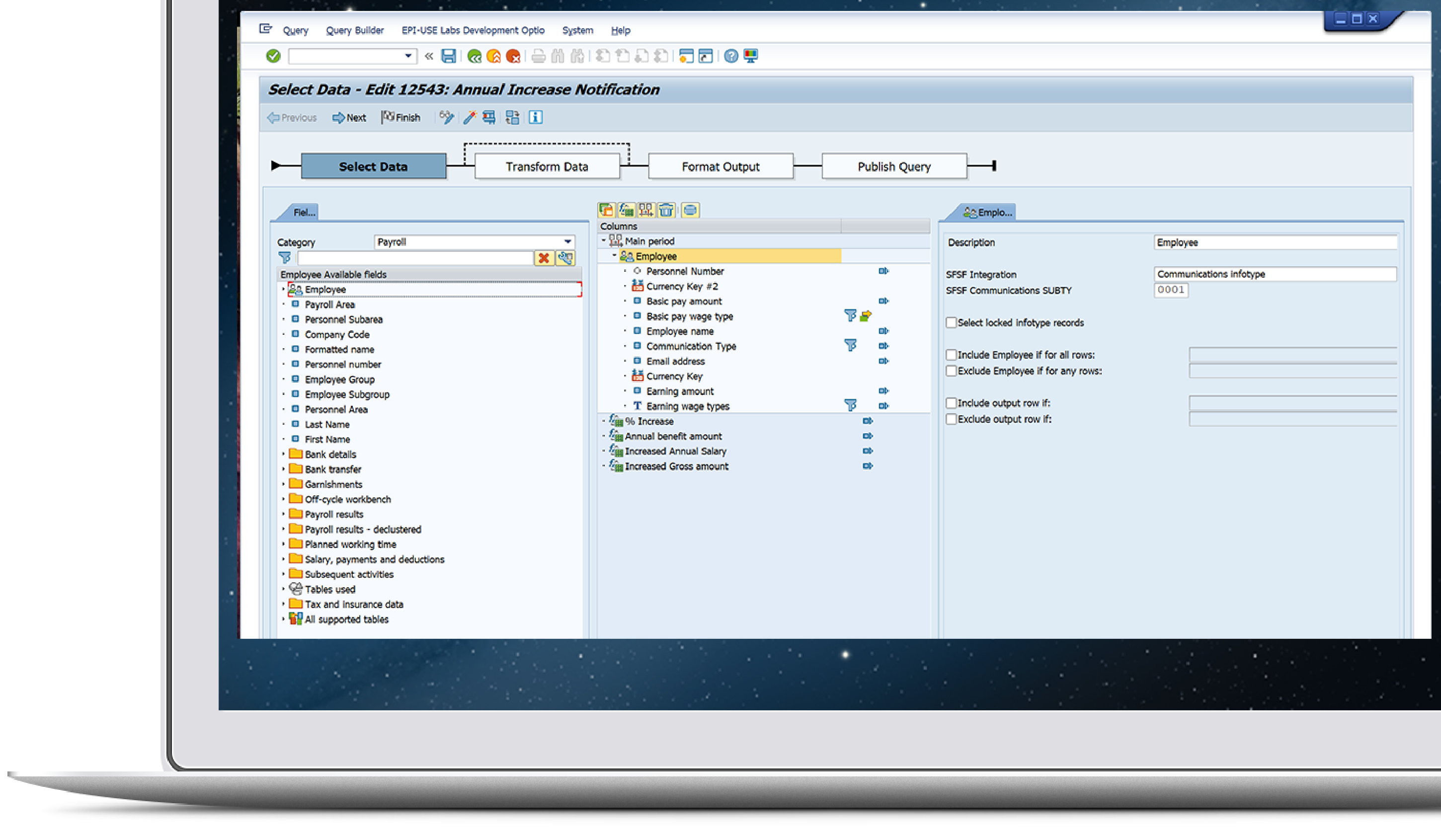 Step 2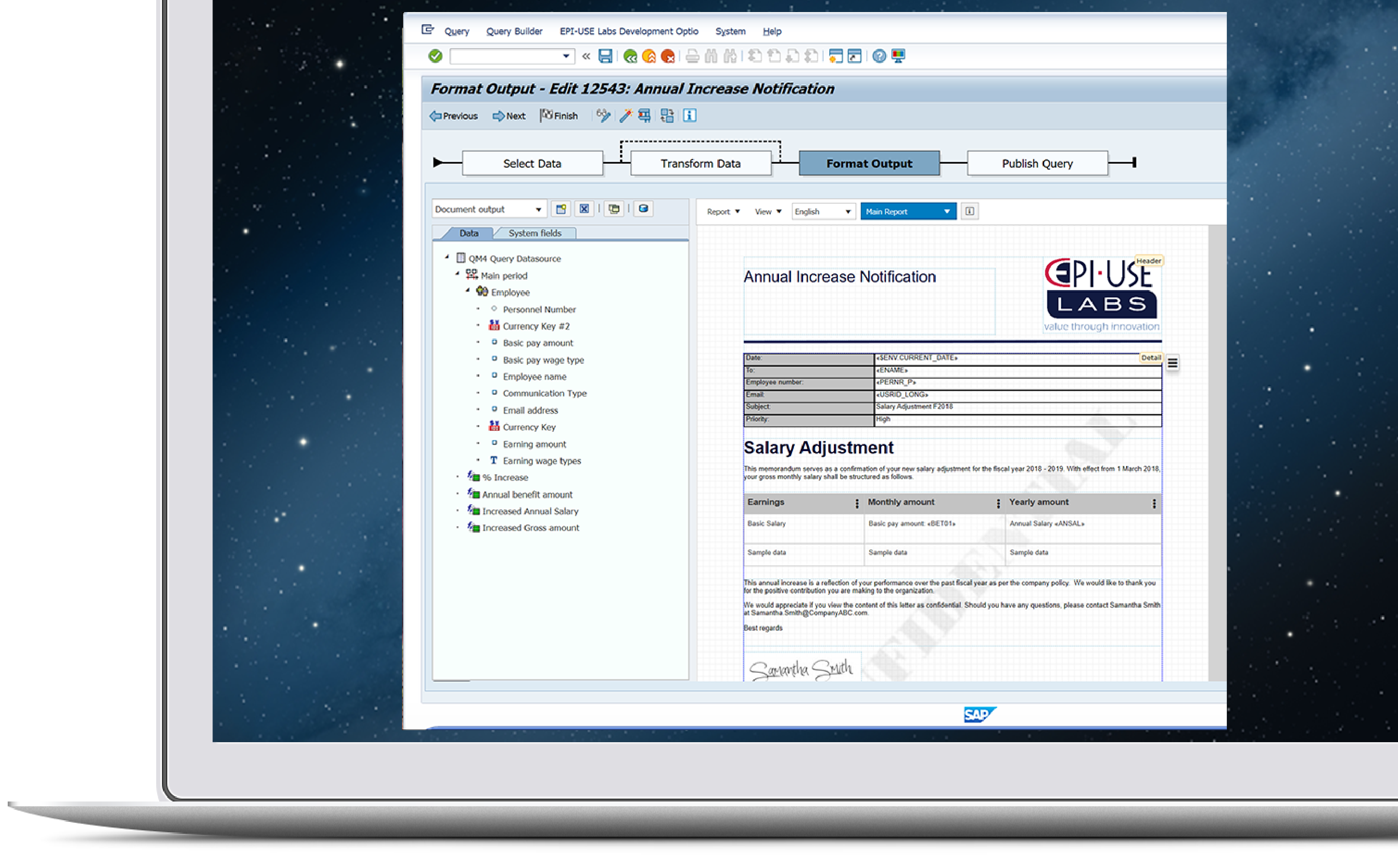 Step 3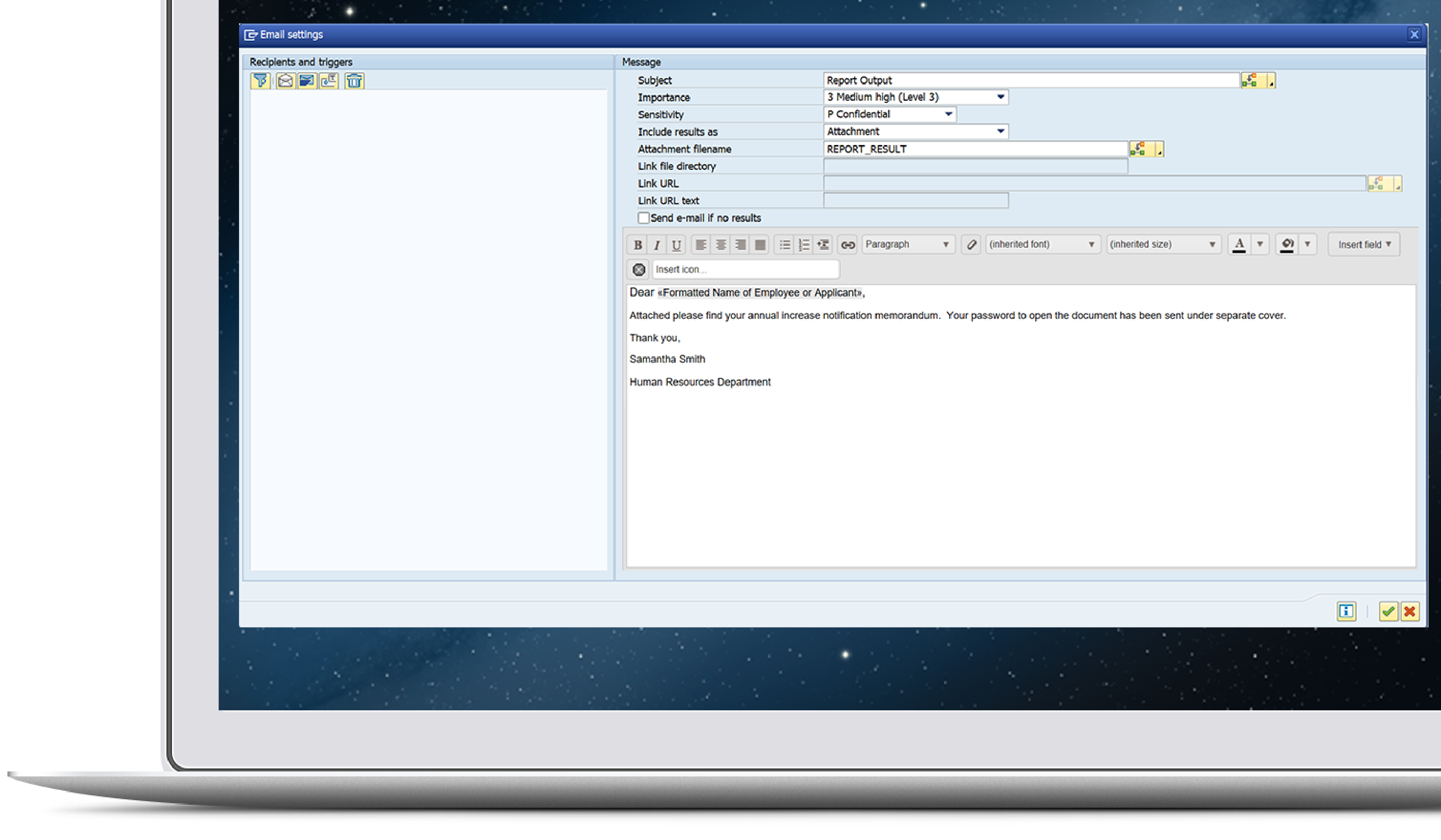 This is a very basic example of an employee letter. In a future blog, I will show you examples of how you can take this to the next level and vary the content inserted, based on simple filters.