SAP Certification

You will see the word certification thrown around quite a bit from SAP Partners and it is often a popular question asked in an Request for Proposal (RFP). A certification from SAP is an important requirement, especially for software that you load into your SAP system. I wrote this blog to share what you need to know about certification, how you can distinguish between different types of certification and how you can check to see if a product or company is SAP certified.
SAP has dozens of certification types that are maintained by a department called the SAP Integration and Certification Center, or ICC. I had an opportunity to visit their Waldorf office this year to meet some of the great folks who work there.
There are different types of certifications for solutions integrators, software providers and services providers, so you want to be sure you specify which ones are important to you when asking a partner about their own certifications. Below, I'll share with you the simple questions you can ask to determine if a potential partner has the key certifications needed before you install their software in your SAP system.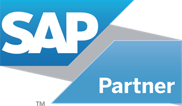 Image Source: SAP.com
Are They a Valid SAP Partner?
You will likely recognize the logo shown above. SAP Certified Partners who are valid members of the SAP Partner Community are allowed to display this on their websites and other media. This vary may vary based on the type of partner they are Silver, Gold, Global etc.
Your first step when doing business with an organization is to make sure, at a minimum, that they are an SAP Certified Partner. To check if any company is an SAP Certified Partner, visit the SAP Partner Finder here: https://partneredge.sap.com/content/partnerfinder/search.html#/ (see sample screenshot below).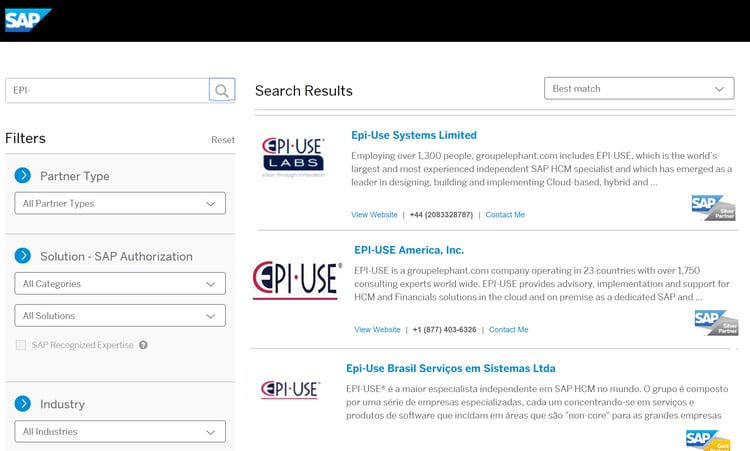 Image Source: SAP.com
Per SAP… "The relationship with our partners is one of our most valuable assets. The SAP PartnerEdge program provides partners access to resources, services, and benefits to establish and maintain a successful partnership with SAP. SAP partner logos are a symbol of our commitment to work cooperatively with our partners and deliver solutions that build customer value and drive results."
Is Their Software Certified by SAP?
Being a Certified SAP Partner is important, but if you are considering installing any third-party software into your SAP system, there is a different certification you should require. This additional designation states that the software solution you are purchasing is an SAP Certified Solution. This means that SAP has analyzed the software and provides its "official seal of approval" that the software works as it should in your SAP environment.
To meet this rigorous threshold, third-party Certified Vendor Partners leverage SAP-endorsed integration technologies to develop interface software eligible for SAP integration certification. SAP tests the software for correct implementation of SAP-endorsed technologies and/or stability in an SAP environment, which varies based on the type of certification.
Within the Product Certification arena, there are several types of Certification Scenarios and more than 1,000 solutions have been certified to-date. Having Certified SAP Integration means that the software not only meets SAP's minimum requirements, but that it has also passed rigorous tests performed by the SAP team, including a requirement to continue to fulfill the necessary ongoing requirements.
There are dozens of third-party software vendors out there, so before you install their software on your SAP system, I encourage you to first make sure that the appropriate certifications are in place. To check if any company offers software whose integration is certified by SAP, simply visit here.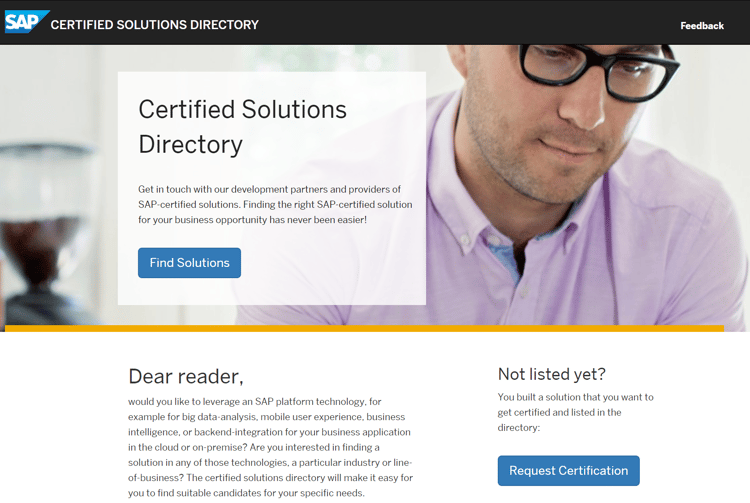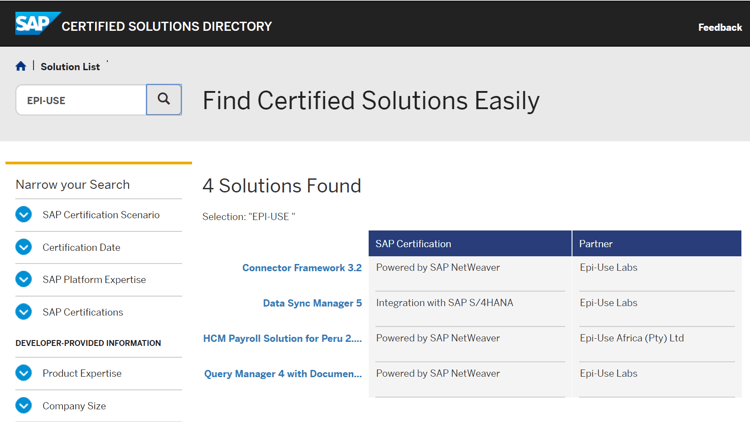 Image Source: SAP.com