You may not know the program name H99CWTR0, but if you work in SAP HCM and Payroll, you have certainly heard of the SAP Wage Type Reporter. The Wage Type Reporter (program name H99CWTR0) evaluates wage types from the payroll results for a particular period. The report uses data from the tables RT (Results Table) and WPBP table (Work Center Basic Pay).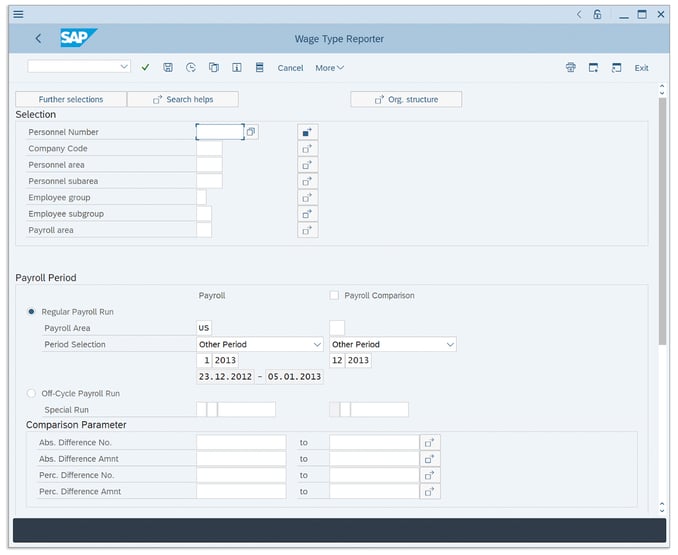 © SAP 2020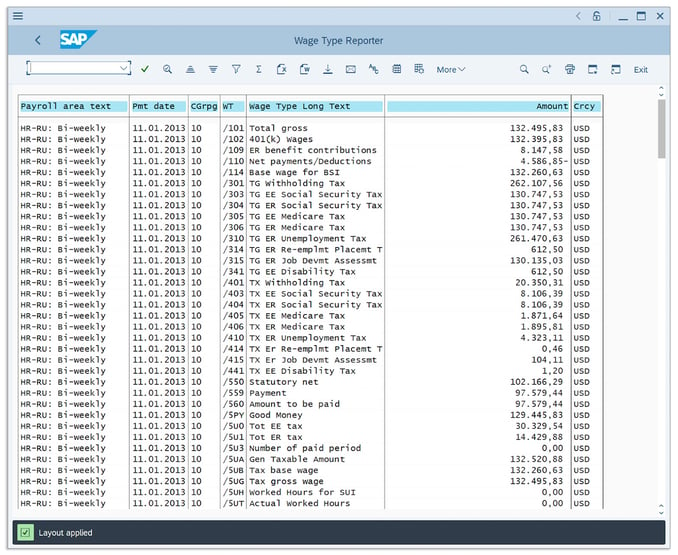 © SAP 2020
From the results screen, users can dig into specific details for employees. However, for Payroll people, it has limited functionality; for example it goes by period reporting, as opposed to pay date reporting, and it is very limited in the master data that can be included. You also cannot include configuration data or other data in your analysis.
The Wage Type Reporter has had its problems over the years
The Wage Type Reporter is often a utility that is reported in SAP Notes with concerns around its performance and its ability to yield accurate results. A quick look at SAP's knowledge base shows 2,909 items related to the Wage Type reporter as of April 2020, see below.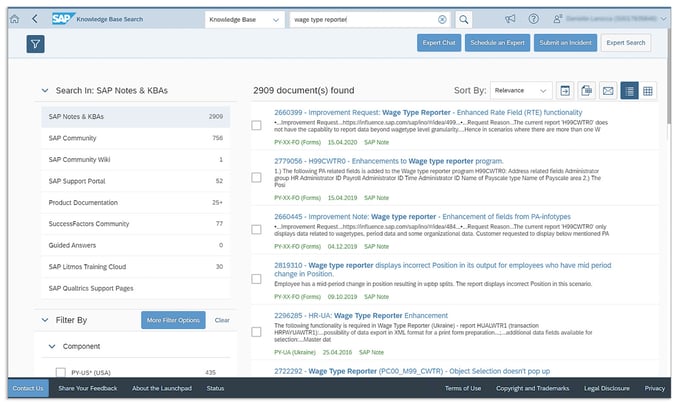 © SAP 2020
I recall in October 2019, SAP had included some enhancements to the Wage Type Reporter around retros, additional fields, declustered payroll results and enhanced Rate Field functionality. However, customers continue to struggle with its use. The latest note published in April 2020, SAP Note: 2886550 - Performance improvements in H99CWTR0 (valid SAP credentials required) talks about customers experiencing two problems as noted below:

Report H99CWTR0 is having performance issues.

The wage type reporter is executed with the show split option. The report displays all the splits for the given wage type in its output with the right amount/rate as per the split. But the data of the fields (Personnel Area, Personnel Subarea, etc.) which lead to the wpbp split is not correct.

Payroll data at your fingertips
For any user with the responsibility of investigating, evaluating or analyzing payroll data from SAP Payroll or SAP SuccessFactors Employee Central Payroll, there is a better way.

Query Manager™ is the only SAP-certified solution for real-time reporting of SAP HCM data, including the very hard-to-access Payroll and Time data. This powerful operational reporting solution eliminates the need for users to either rely on utilities like the Wage Type Reporter or ABAP programmers to provide custom reports, or for superusers to try and cobble reports together using various solutions like the SAP Ad Hoc Query, SE16 and the Wage Type Reporter. Any field in your SAP system including all of the payroll data is available for reporting and analysis. That data can be accessed live in SAP (see sample below) or dynamically via Microsoft Excel.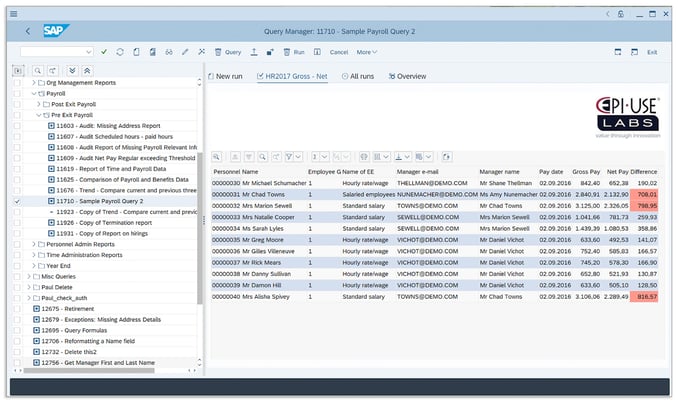 © EPI-USE Labs 2020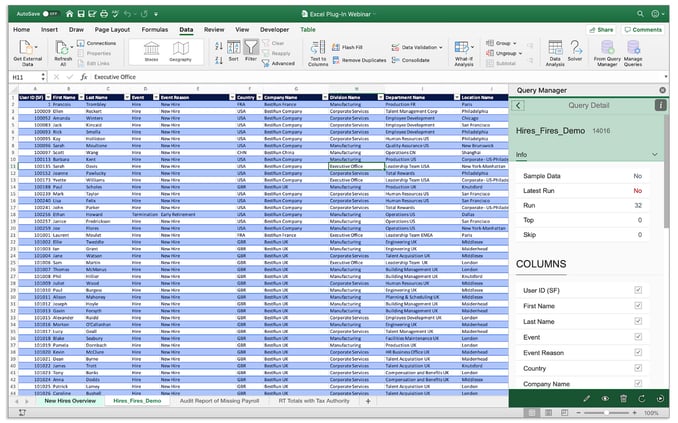 © EPI-USE Labs 2020
Reach out to me directly to request your free personalized demo, or find out more for yourself by watching these videos:

You can also learn more about SAP's strategy for Payroll reporting in this blog.