System Landscape Optimization. Three mouth-filling words.
On the face of it, this moniker suggests it is a purely technology-centric endeavor. I believe this is partly due to its abstract wording which masks its true intention.

First, lets unpack the system landscape optimization terminology under the context of enterprise systems:

System: Implies a Business system, such as SAP, JDE, Dynamics. These are also known as "ERP" (Enterprise Resource Planning) systems - yet another unfortunate acronym.

Landscape: This refers to the set of systems used by an enterprise. Typically, an enterprise will have not one, but many systems connected together that enable a company to perform its various functions. Additionally, these systems are commonly grouped into three (or four) sets according to their purpose. These are: Production (where the real business is run), Test/QA (where changes are tested and Quality Assured prior to promotion to the productive environments) and Development (where changes are initially created, then promoted to QA for testing). Some companies have a set of Training systems as well - others use their QA systems for that purpose.

Optimization: Clear in intent, but abstract all the same. The supposition is that what is being 'optimized' is the landscape of the systems. Although there are use cases for optimizing the landscape, this is a limiting perspective because there are many areas that can also be optimized - such as enterprise structures, business processes, functions and data.

Taken together, it is no wonder most people have no idea what or why System Landscape Optimization really is, and why it is important.

'SLO', as it is commonly known in enterprise technology circles, is far more about responding to business events than its name suggests.

Many industries grow through M&A activity; other companies periodically optimize their portfolio by focusing on their core business and divesting non-strategic assets. M&A and Divestitures are classic examples of business driven events that have direct impact on an enterprise's business systems. Planning for these events upfront can significantly increase shareholder value, as discussed in a previous webinar.

Organic growth and managerial decisions can also lead to complex distributed systems, particularly when businesses are geographically disparate. This typically leads to inconsistent business processes, which not only limit business scalability, but also significantly increase operational costs and capitalization expenses. At some point, management eventually reaches a tipping point where the existing systems require harmonization and consolidation to more concisely and consistently manage and grow its business lines.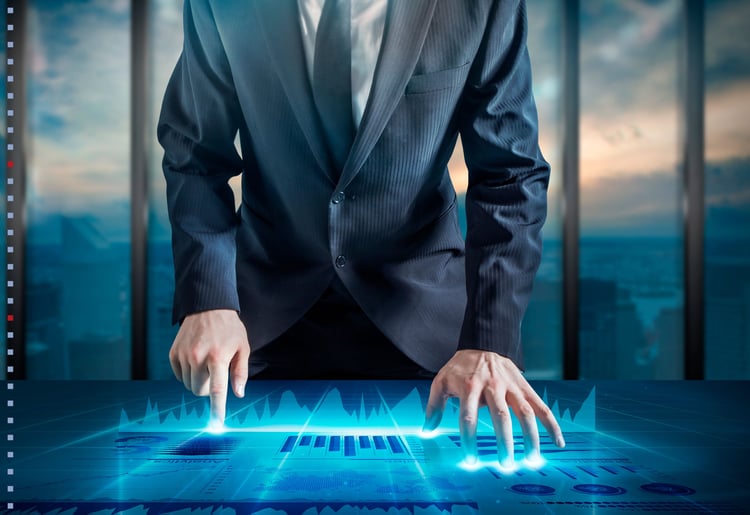 The business and legal landscape is also continuously changing. After a costly enterprise implementation (a.k.a. the root-canal), businesses rightly decide to leverage the investment they have made in the implementation for as long as possible. Unfortunately, sub-optimal implementations exist everywhere, and over time they act as anchors being released from a moving ship. The ability to flexibly restructure the existing implementations, from cost center hierarchies, distribution center and legal entity consolidations can significantly improve the business landscape from a logistics scalability, financial visibility and profit margin perspectives.

For many companies today, IT is perceived as a barrier by the business. Technology exists to support the business, and not the other way around. But we should clear-eyed about this statement. The strategic deployment of technology can, and has, taken down giants and fundamentally altered markets around the world - Amazon, Uber and Google are but a few examples. Modernizing your technology platform has the potential to not only save by leveraging open-source stacks and cloud offerings, but to also re-imagine your business under a far more flexible and powerful set of technologies.

A deeper look into 'SLO' offerings from multiple vendors will reveal that System Landscape Optimization is NOT limited to a technical optimization of system landscapes, but also cover a myriad set of solutions that address M&A, Divestiture, Consolidations, Restructuring, system Modernization AND proper landscape optimization.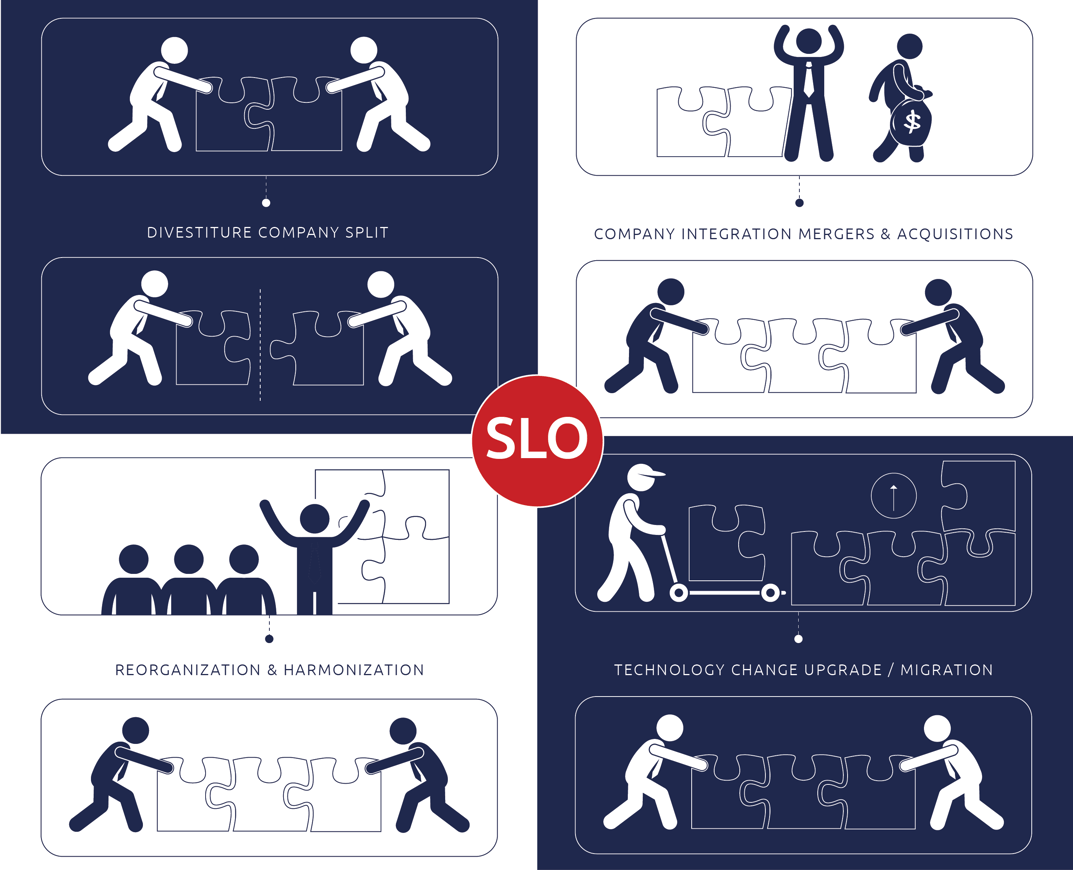 EPI-USE Labs specializes in SAP, and has built SAP certified tools and IP to automate a broad set of use cases, including SLO. These tools have been hardened through many years of project use across the world with over 1000 customers.

Find out how LafargeHolcim used EPI-USE Labs SLO transformation services throughout their complex and large-scale divestiture project. Read the case study below.