I had the pleasure of attending and speaking at this year's annual SAPPHIRE ASUG 2019 event, held in Orlando, Florida last week. I also enjoyed spending time with other SAP Mentors and interviewing SAP's President, Cloud Business Group & Executive Board Member at SAP SE Jennifer Morgan.
Here is my summary of the latest exciting updates from the SAP world!

The future is cloud
A message reiterated by everyone – even Hasso Plattner, who acknowledged during his keynote that although most of the audience at SAPPHIRE is still on-premise, the cloud is where you need to be. Technology powered by SAP HANA and SAP Cloud Platform Helps Customers Realize the Intelligent Enterprise.

The future is Intelligence and SAP Analytics Cloud powered by HANA
You can find the details on the Analytics update including the New SAP HANA Cloud Services and SAP Data Warehouse Cloud, see here. We here at EPI-USE Labs are enthusiastic about SAP Analytics Cloud and our ability to use Query Manager to generate a web service that exposes data as an Odata service that can be consumed via SAP Analytics Cloud and SAP Digital Boardroom for those areas that SAP currently does not provide (i.e. Payroll, Time and Configuration data, for example).

SAP Partners with Ecosystem to Guide Customers to the Cloud
SAP launched project "Embrace," a collaboration program with Microsoft Azure, Amazon Web Services (AWS) and Google Cloud as well as global strategic service partners (GSSPs), see here.

Experience Data (X Data) is important
Odata + Xdata = future (Qualtrics). The power of intelligence is leveraged by combining Odata and X data (experience data), see here.

2025 and 2030 Guaranteed Support Dates
Nothing new on this topic since the addition of the words ("At Least" 2025 as shown here). Customers continue to be confused about their options and what they have to do and which enhancement packs they have to be on. Most of my conversations with customers were about their indecision on their next steps in their cloud journeys; many are still deciding on their roadmap. My 'best guess' estimate is that the breakdown continues to be around 70% of SAP HCM customers are still on-premise HCM. The migration options for customers are outlined below: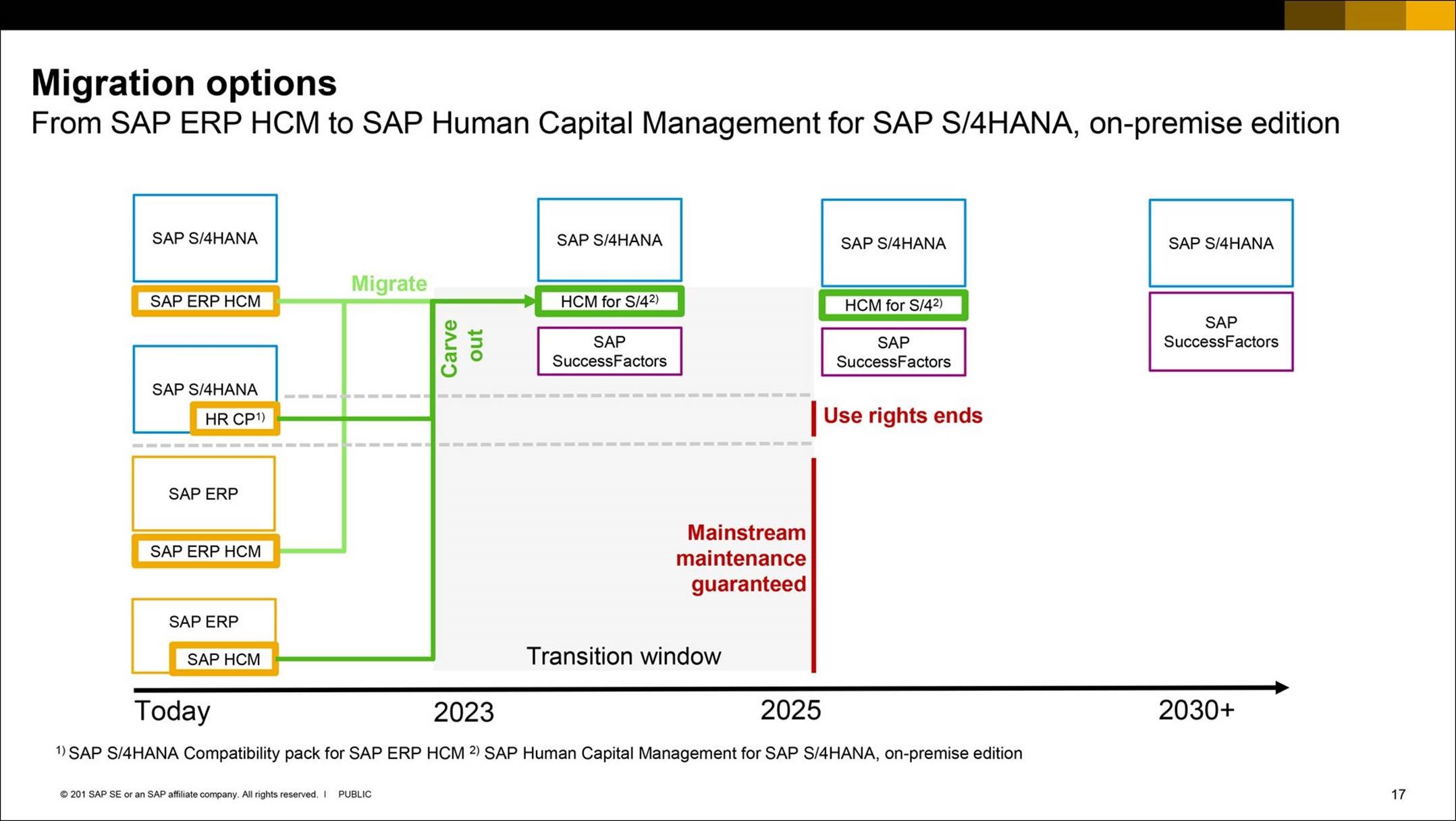 Source: ©SAP - SAPPHIRE

SAP Announces Qualtrics Solutions Embedded within SuccessFactors
In January, 2019 SAP acquired Qualtrics. SAP announced that three new Experience Management Solutions will be embedded within SuccessFactors:
Employee Engagement: sounds like an enhanced version of the traditional employee survey.
Employee Lifecycle Tools: to get feedback from employees at various points in their lifecycle: hire, promotion, exit.
Benefits Optimizer: uses a "choice-based conjoint methodology to quickly identify the ideal benefits and compensation packages for an organization's unique culture and budget".

Reporting is still a hot topic for HCM and Payroll
It is always a pleasure to speak at SAPPHIRE and ASUG, and my session "Reporting Options for HR and Payroll for SAP and SAP SuccessFactors Customers" was well attended. In that session, I outlined the options for customers, today, tomorrow and beyond for reporting and analytics in the SAP SuccessFactors landscape. To learn more about Query Manager, see here. See summary below: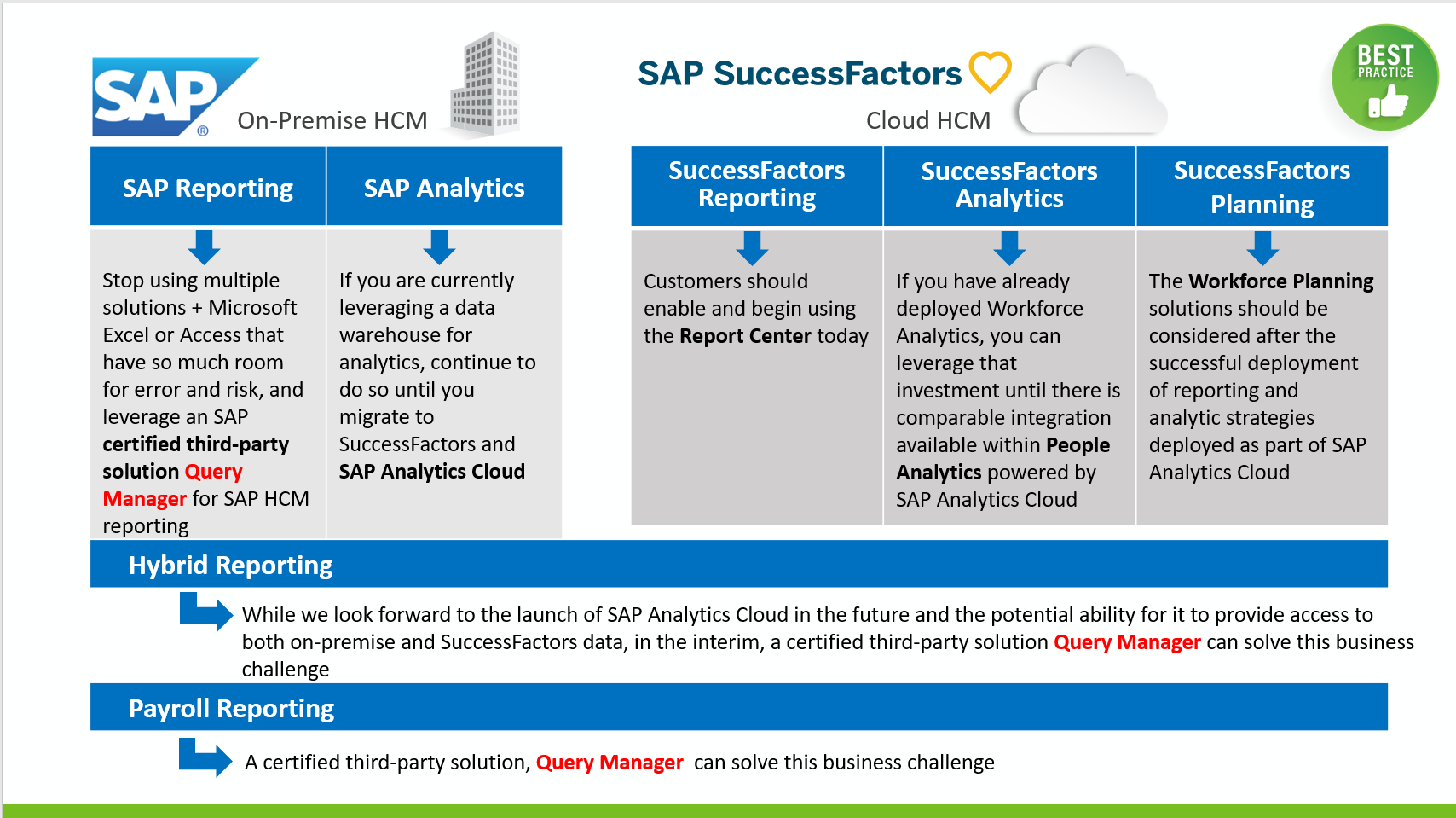 Source: © EPI-USE Labs
SAP Mentors
I enjoyed spending time with the SAP Mentors, whose primary function is to provide guidance and feedback on SAP technologies and strategies to SAP. The SAP Mentors Program is a global advocacy program that identifies and recognizes exceptional and high-value members of the larger SAP ecosystem.

Photo source: Danielle Larocca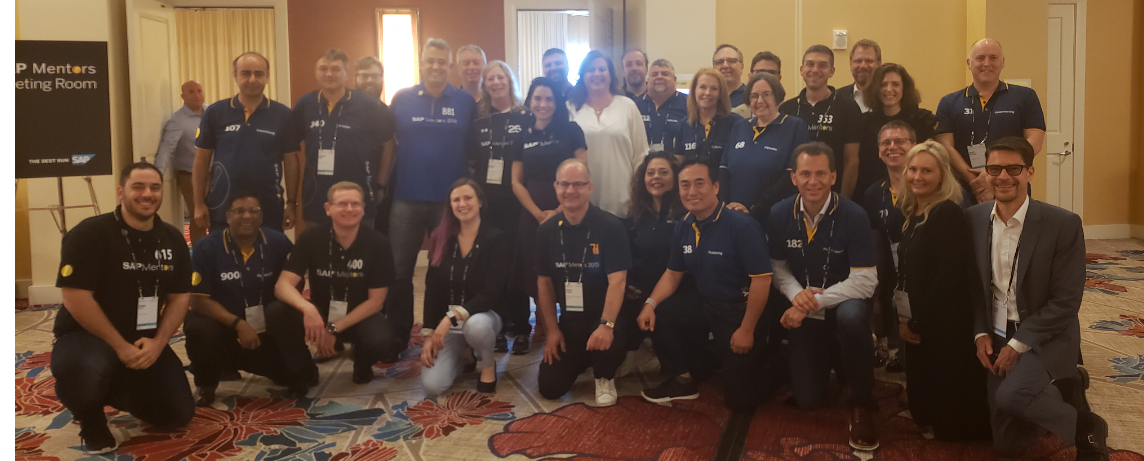 Photo source: Danielle Larocca

This year, the SAP Mentors were given exclusive access to many of SAP's key executives to learn about the latest technology advancements and share our feedback. A personal career highlight for me was the opportunity to interview SAP's President, Cloud Business Group & Executive Board Member at SAP SE Jennifer Morgan, who was generous with her time and genuine in her interest in collecting our feedback. A special thanks to Chief Product Officer, SAP Cloud's Abdul Razack who managed our technical questions and to Senior Vice President & Chief Operating Officer, Cloud Business Group at SAP Brian Bower for his enthusiasm with meeting our group and understanding our role in the SAP ecosphere.

Photo source: ©SAP - SAPPHIRE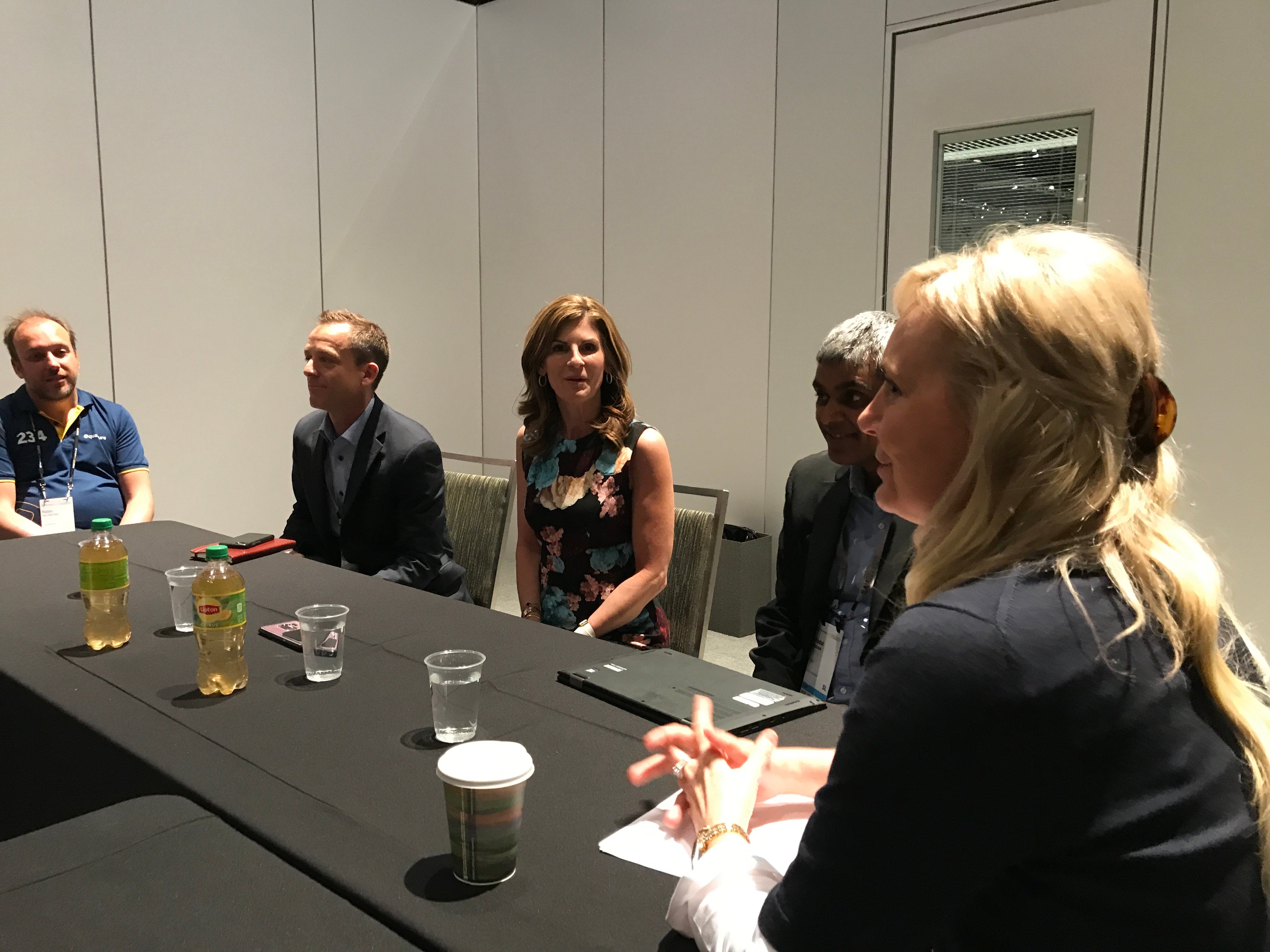 Photo source: Danielle Larocca
EPI-USE Awarded the SAP Pinnacle Award
EPI-USE was selected as the SAP Pinnacle Awards 2019 Winner for the SAP SuccessFactors Partner of the Year – Small and Midsize Companies category and we received our award at the SAPPHIRE event.
Above, from left to right: Rob Levy, EPI-USE; David Osborne, SAP Global Head of Channel & Ecosystems; Keith McDermott, EPI-USE; Karl Fahrbach, SAP Chief Partner Officer; Wendy Emery, EPI-USE; Willem Spies, EPI-USE.(Photo source: EPI-USE)
And finally, a shout-out to the EPI-USE Labs Americas Team for their hard work at the event.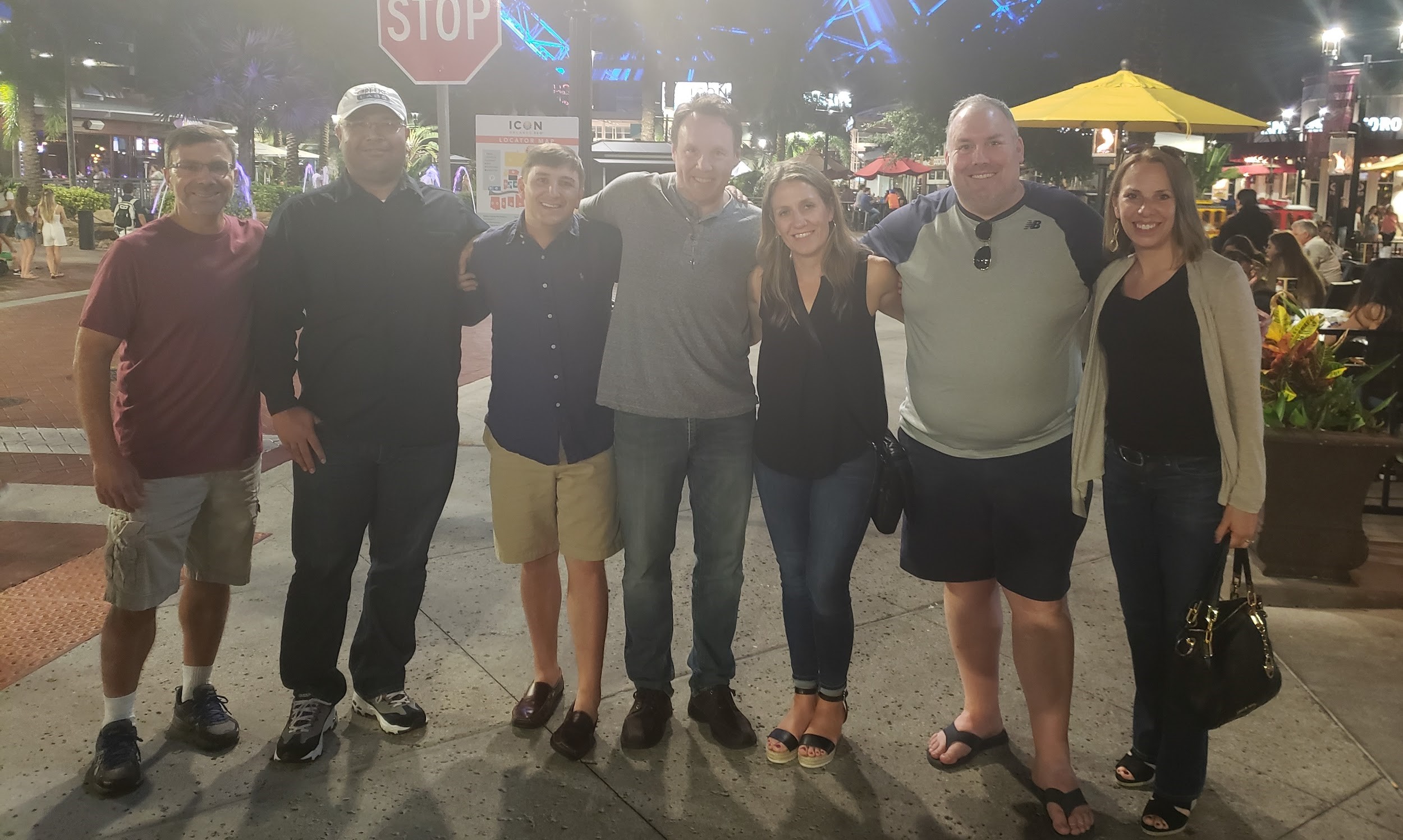 Seen at the event (from left to right) are Paul Lamonica, Yuhalbert Graterol , Lane Small, John Partington, Sarah Enders, Phil Best and Jen Spaulding (Photo source: Danielle Larocca)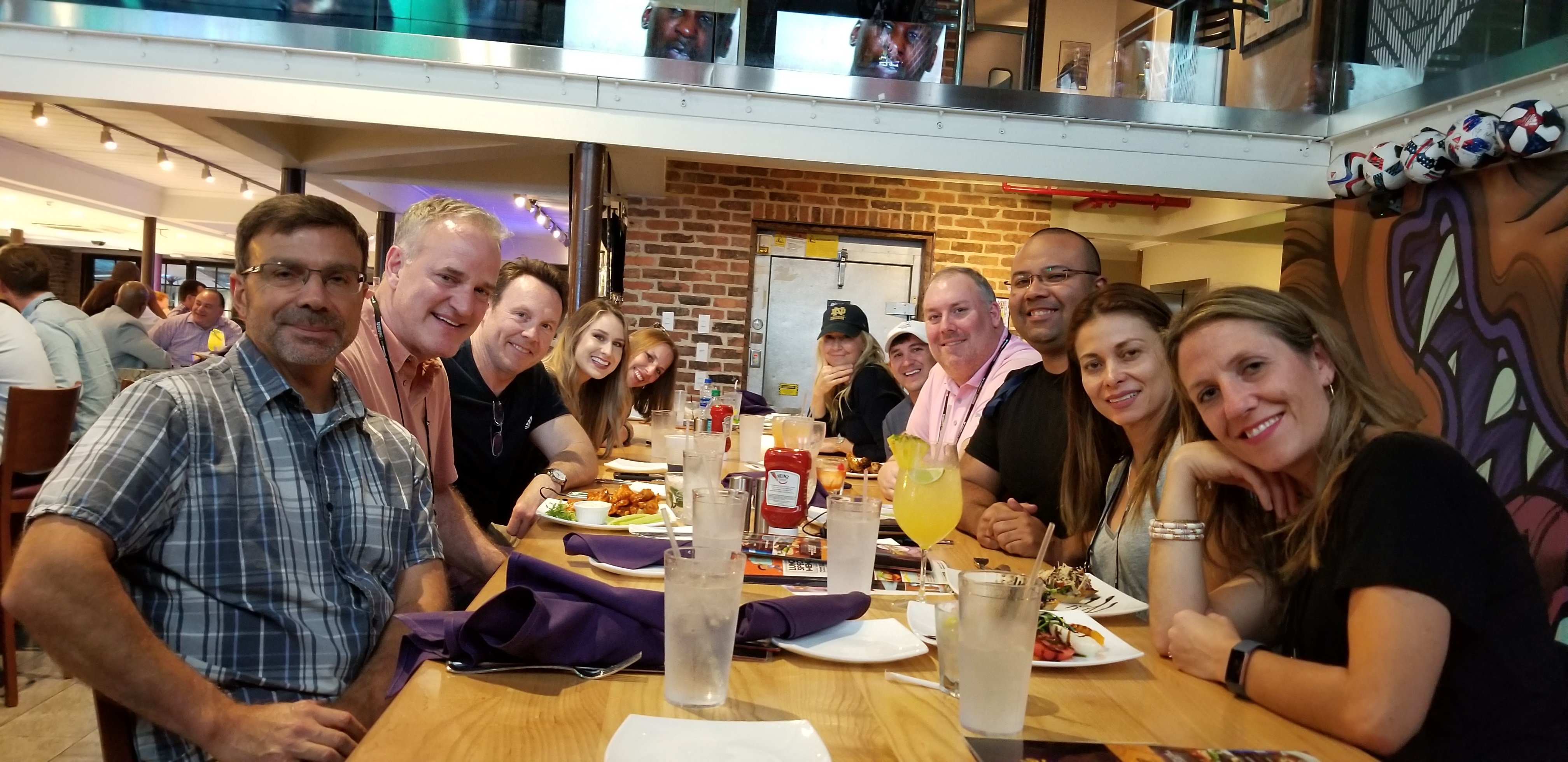 Seen at dinner before the concert (from left to right) are Paul Lamonica, Tim Blankenstein, John Partington, Kelsey Burchett, Jen Spaulding, Danielle Larocca, Lane Small, Phil Best, Yuhalbert Graterol, Monica Rojas and Sarah Enders

(Photo source: Paul Lamonica)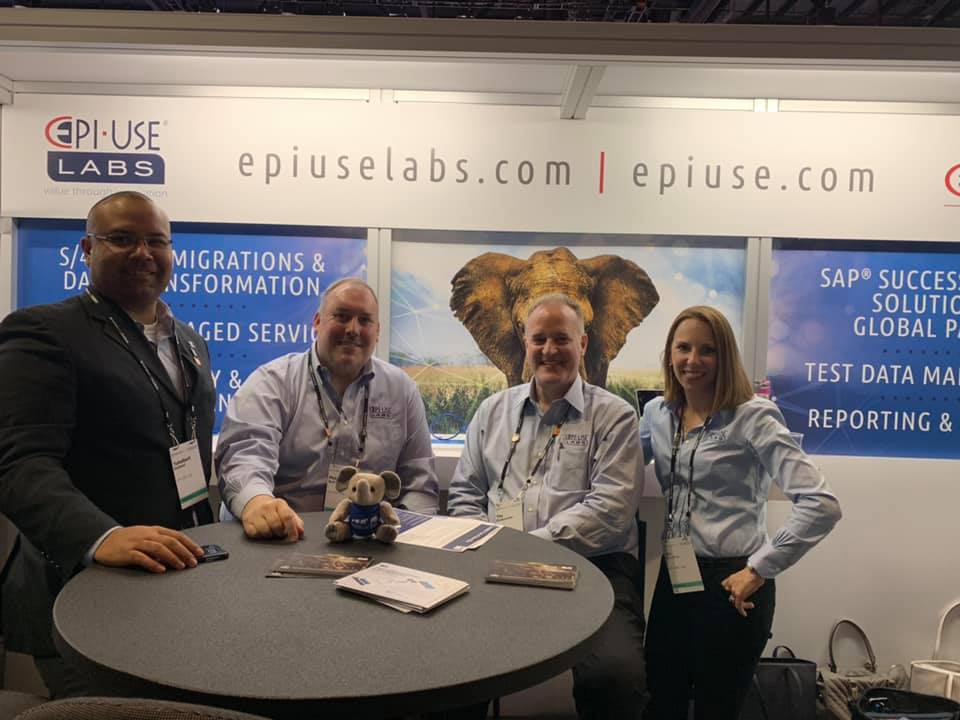 Seen at the event in the EPI-USE Labs booth (from left to right) are Yuhalbert Graterol, Phil Best, Tim Blankenstein and Jen Spaulding (Photo source: Danielle Larocca)
------------------------------------------------------------------
In this enlightening webinar, SAP Mentor Danielle Larocca and SAP HCM specialist Francois Breed explore changes in the SAP HR & Payroll space and the options available for existing SAP ERP HCM on-premise customers as they make their journey from SAP ERP HCM and on-premise payroll to SAP SuccessFactors and the cloud.