Your HCM data is both complex and critical – you can't afford to make mistakes. Manual comparisons waste time, are error-prone and by no means audit-proof. Copying and pasting data into spreadsheets is simply a waste of time, and increases your security risks. You also don't want to rely on overworked technical teams to solve this challenge.

In the March 2020 SAPinsider State of the Payroll Market Survey, we learned that more than half (66%) of respondents identified processing and data accuracy as the primary method used by their organization to evaluate the effectiveness of payroll.

Payroll is only effective if it is accurate

Variance Monitor solves the challenge of validating data for accuracy. It can handle enormous amounts of data, rapidly comparing data from a variety of sources and targets, and highlighting variances. It makes comparisons of payroll and time, master and FI postings data easy, and accelerates period-to-period auditing. It's automated, allows for full data population comparisons and picks up discrepancies instantly.

Flexible and easy to use, Variance Monitor allows you to define and create comparison rules to spot variances in data (amount, percentage difference or actual field values). These rules are highly flexible, and wizards guide you through every step. Re-usable rules (design once, use often), allow you to be self-sufficient, giving you power and control over your data with minimal training.

Variance Monitor provides detailed comparison output as well as statistics which can be used to indicate issue resolution progress in projects. It can also access declustered pay results including the live and test results as part of your Payroll Control Center (PCC) process.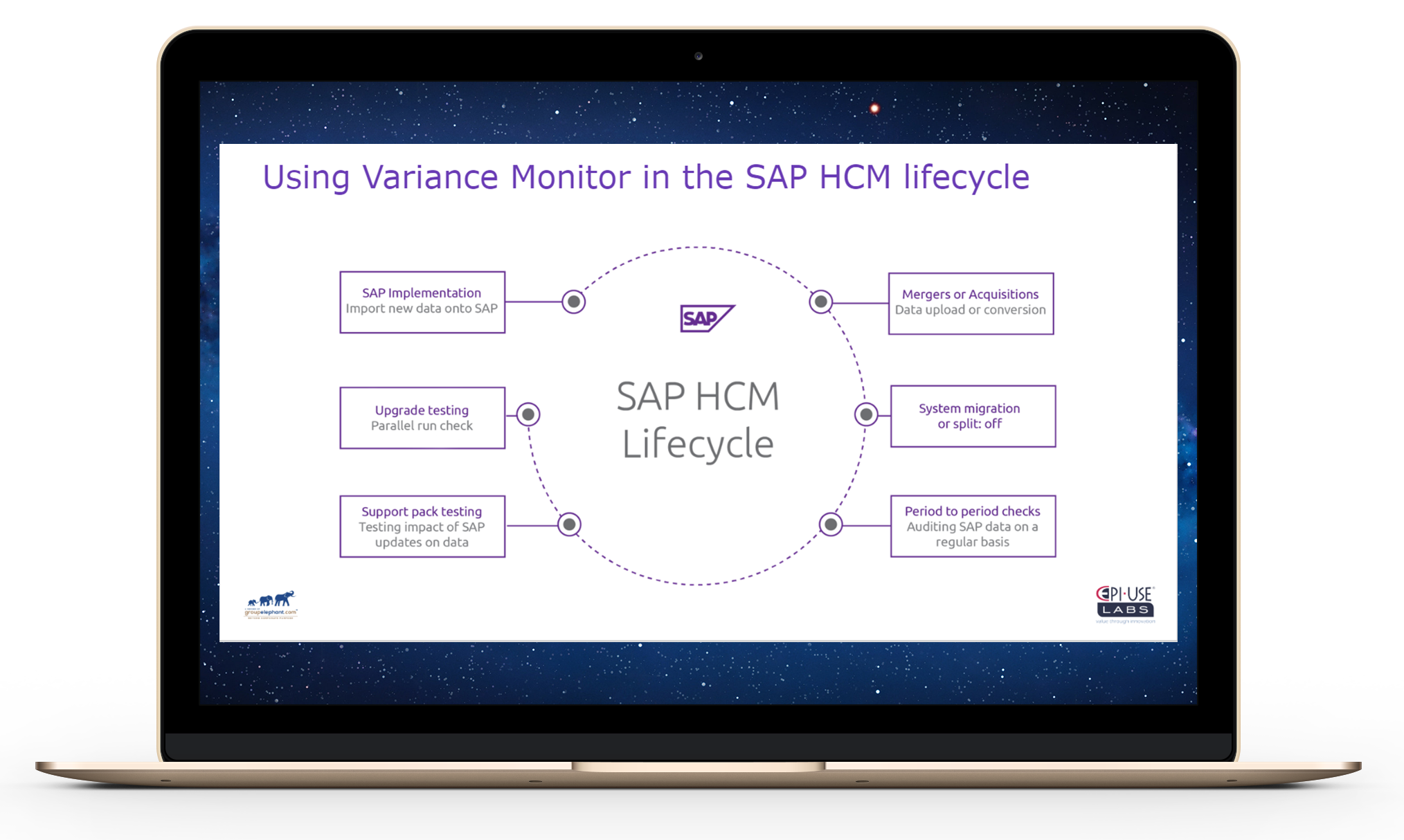 What can Variance Monitor Compare?
Period-to-Period on the same ERP system
Between clients via RFC or a File
Another ERP system via a File (ERP to ERP – File)
Legacy data from a File (Legacy to ERP)
Legacy data via LSMW
Legacy data via Year-to-Date Files
Reach out to me directly at danielle@labs.epiuse.com to schedule your personalized demo of Variance Monitor.