Blog in series: With you every step of the way in the SAP HCM Journey
One of the biggest changes in the HCM arena is around compliance and the legislation that companies now have to adhere to globally. Compliance requirements are present during every stage of the HR process, right from the job application stage through to termination, with significant compliance legislation focused around employee pay.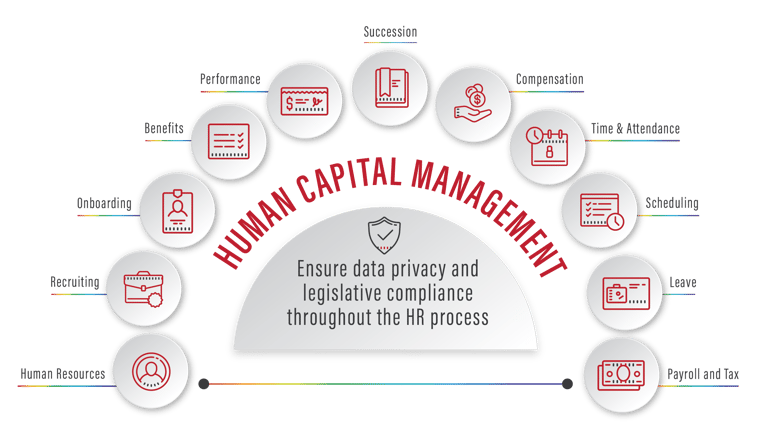 The General Data Protection Regulation (GDPR), RTI, National minimum wage rules, pensions auto enrolment, gender pay gap reporting, IR35 changes, the more recent implementation of the furlough schemes across the globe, and the CEO Pay Reporting Ratio: these are just some of the areas where legislation dictates the responsibilities of the organisation. Each of these in themselves can add significant complexity to processes within HR and Payroll departments. It's fair to say that HCM compliance is an ever-changing scene.
Irrespective of what the legislation specifically requires, to be compliant, you need data from your SAP environment to either prove compliance, or to ensure compliance.
At a glance:
The first scenario is where you need to supply data to a regulatory body to comply, for example Gender Pay Gap reporting, CEO Ratio reporting.

The next scenario is where you do an analysis of the data to ensure you are compliant with the requirement. For example, checking pay data to confirm you are adhering to minimum wage rules, making the correct furlough payments and checking employee master data to make sure you're enrolling the right employees to pension schemes.

Finally, you need to protect data to be compliant with the latest privacy regulations. For example, GDPR is the law for European citizens.
The sheer breadth of activities that fall under the umbrella of compliance across the HR function is significant, and it is constantly evolving as legislative and regulatory changes occur.
Let's look into each of these into more detail:
1. Getting data for key government reports
Obtaining the data can be a time-consuming, complex and resource-heavy exercise. The first obstacle in obtaining the information is the lack of a single unified reporting tool for on-premise that provides real-time access to all of the different functional areas. HR employees are required to use multiple tools (the Ad Hoc Query, the WT Reporter, Table downloads from transaction code SE16, custom ABAP reports etc.) and they also depend heavily on their IT counterparts to write the reports. A challenge also exists in the SuccessFactors reporting space where multiple tools are currently being reorganised into a new offering, People Analytics, that is still in development.
Once the information has been obtained, they often need to rely on offline unsecured programs like Microsoft Excel, Access or BW (which entails a large manual effort, with vulnerable data that has to be manipulated with v-look ups) to combine the data extracts from multiple tools into a single file.
EPI-USE Labs developed Query Manager to solve this business challenge. With Query Manager, business users have the ability to create their own custom reports inside SAP containing data from both SAP and SuccessFactors at the same time. It is very intuitive, and comes with many example queries that you can use as is, or edit to be fit for your purpose.
Together with Query Manager, you also have Document Builder to generate professional-looking documents, like the Gender Pay Gap reporting document that all organisations have to generate every year (in many European countries).
2. Data analysis to ensure compliance
As mentioned above, the options available for reporting on HR data are limited, and the process can be cumbersome. Each year, legislation can change slightly, and the custom ABAP report you developed last year might not be fit for purpose anymore. It can cost you a lot of time and money to change existing reports and to test them before you get to the final data.
With Query Manager, you are enabling the team to create the necessary reports themselves. You can speed up the process dramatically. Should the legislation change, it is easy to adapt the report and you don't have to be reliant on the IT team.
In a scenario where you have some data in SuccessFactors and other data on-premise, you can use Query Manager to report on both sets of data. This will avoid using workarounds with Excel documents to keep your data secure.
3. Data privacy regulations
One of the biggest privacy legislations that has been imposed in the past 25 years is the GDPR. It was drafted and passed by the European Union (EU) and imposes obligations on organisations around the globe as it protects the data of European citizens – even when their data is affected outside the European Union. Non-compliance from a GDPR perspective now leads to large fines, as well as significant damage to reputation and loss of employee engagement. Most organisations have to put processes in place to be able to prove compliance, and also to remove data where it is requested, for example.
EPI-USE Labs offers solutions to support organisations with their Data Privacy compliance.
When creating data for non-productive environments, you need to consider who will have access to this HR information. SAP recommends that all data in non-production should be anonymised to comply with Data Privacy regulations. As part of the HCM Productivity Suite, Data Sync Manager enables you to copy and scramble the data you need for testing, training and support.
Having access to real-time data is critical, and ensuring that data is accurate and protected is essential.
Watch the webinar on 'Legislative Compliance for HR' where I take a deeper dive into how legislation affects HR processes, and demonstrate how the HCM Productivity Suite can help you to solve these challenges, with real-life examples.