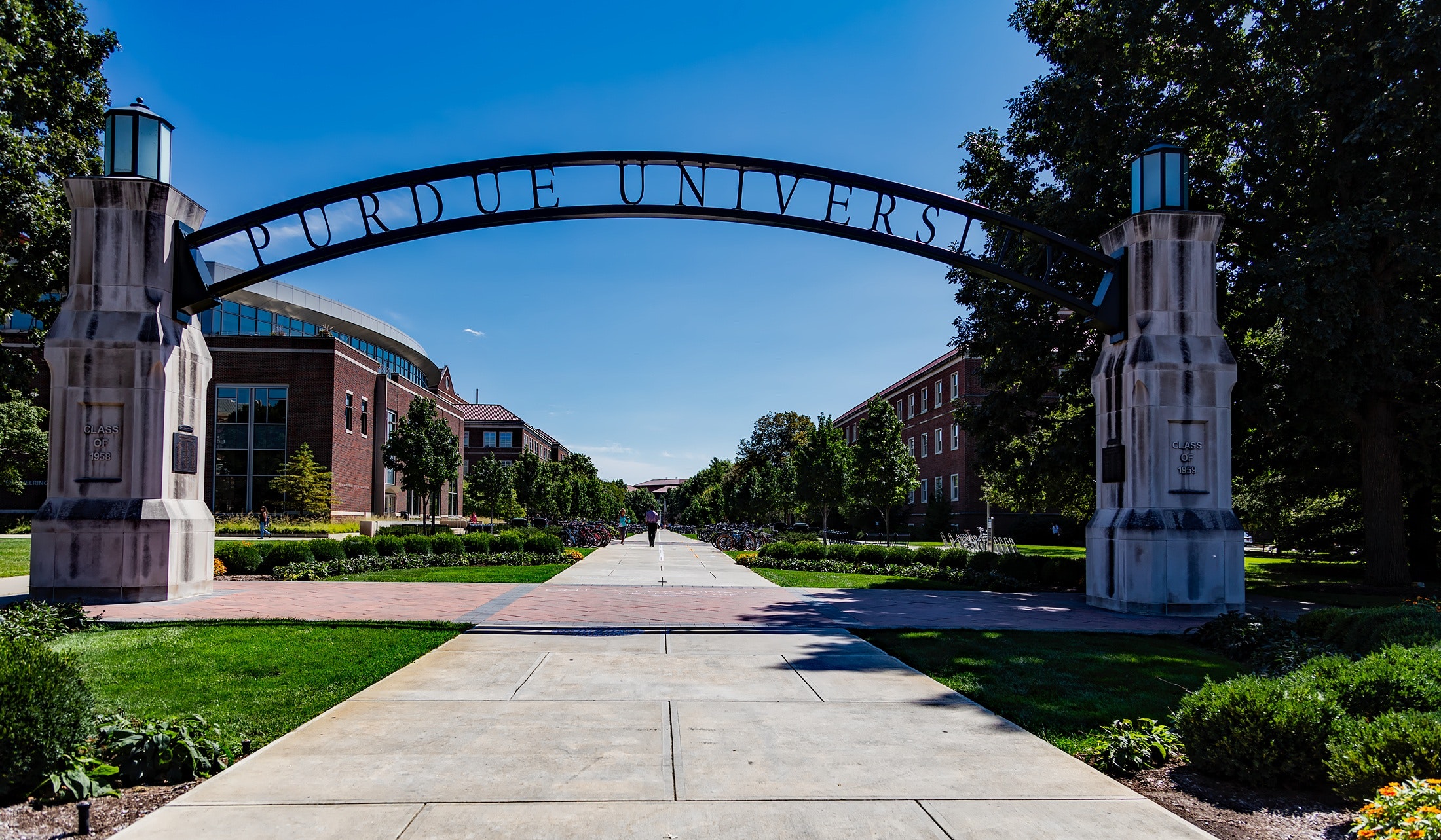 Purdue is SAP's first University to successfully implement S/4HANA 1610 globally
WEST LAFAYETTE, Ind., Aug. 2, 2018 /PRNewswire/ -- EPI-USE and EPI-USE Labs, leading certified global SAP Partners, are pleased to announce the successful go-live of SAP S/4HANA 1610 at Purdue University, a critical milestone in Purdue's Business Process Reengineering (BPR) project as part of their overall Transform Purdue initiative. The S/4HANA go-live supports the University's vision to modernize Finance and simplify business processes. EPI-USE partnered with Purdue to realize its objectives through a redesign of accounting structures to improve transparency and reporting, automating key business processes to remove redundancies and through the elimination of paper from processes.
"We could not be more pleased with the initial outcomes of Finance transformation and our partnership with EPI-USE and EPI-USE Labs. Together we were able to take a vision for simplified finance structures and processes and build technology that significantly enhances our financial transparency, while creating automated, efficient and paperless workflow," says Timothy Werth, Senior Director, Business Process Re-engineering who has responsibility over the Transform Purdue initiative.
As part of the Transform Purdue initiative, Purdue entrusted the migration, hosting and management of all its SAP systems to global software solutions and managed services company EPI-USE Labs. This includes S/4HANA, BW, GRC, PI/XI, HCM/Payroll and employee self-services for more than 30,000 employees across four campuses. The managed systems are hosted in two of the EPI-USE Labs data centers located in the US, to provide full redundancy. EPI-USE Labs' Managed Services team uses its Unified Platform software to monitor, automate and orchestrate this complex landscape, Data Sync Manager to maintain refreshed non-productive systems and mask sensitive data, and Client Central as an incident and change management tracking facility.
"The Purdue/EPI-USE partnership already has a reputation amongst peers as one that is transforming how higher education does business," says Victoria Farnsworth, Executive Director, IT Enterprise, Purdue University. "The EPI-USE team's ability to enable streamlined business process with the newest technology and user experience is unparalleled. The EPI-USE group of companies uses their broad industry experiences and technology vision to drive higher education into the future. I look forward to their continued partnership and where it will drive Purdue. Rarely does a partnership move beyond implementation into something that is truly strategic, supporting university core mission in building a student-development innovation center."
"Working with Purdue has been an absolute pleasure. Our combined teams have come together and executed a nearly flawless migration from the ECC to S/4HANA landscape," says Jan van Rensburg, SVP at EPI-USE Labs.
The Transform Purdue project has been ground-breaking for both the University and EPI-USE. The implementation migrated Purdue from SAP ECC to SAP S/4HANA 1610 and leveraged SAP's latest S/4 migration DMO (Database Migration Option), a first for SAP's Higher Education & Research institutions globally. These accomplishments were achieved in close collaboration with Purdue University's experienced Finance and Information Technology teams, and SAP-certified Global Partners, EPI-USE and EPI-USE Labs.
"Our partnership with the EPI-USE FILO team allowed us to evaluate industry best practices against Purdue's business processes and get to the root of our true business needs," says Stacy Umlauf, Director, Finance Transformation Project, Purdue University. "We challenge our teams to think outside the box to ensure we streamlined, simplified and automated the University's strategic financial processes to bring greater efficiency and transparency to our organization's processes and financial structures."
About Purdue University
Purdue University is a public research university in West Lafayette, Indiana and is the flagship campus of the Purdue University system. Founded in 1869 when Lafayette businessman John Purdue donated land and money to establish a college of science, technology, and agriculture in his name. The main campus in West Lafayette offers more than 200 majors for undergraduates, over 69 masters and doctoral programs, and professional degrees in pharmacy and veterinary medicine. In addition, Purdue has 18 intercollegiate sports teams and more than 900 student organizations. Purdue is a member of the Big Ten Conference. In 2018 the University improved its Time Higher Education global ranking to 60th and has the fourth largest international student population among US universities.
About EPI-USE
EPI-USE is a global SAP services company and certified SAP Partner and a Higher Education & Research industry specialist Partner with over 750 SAP projects worldwide. EPI-USE is a leading-edge integrator and key player implementing SAP's latest innovations credited with implementing first S/4 HANA and SuccessFactors transformation projects. The EPI-USE pioneer spirit, team, and deep Industry experience ensures our clients can leverage all SAP applications and development tools to meet their business process requirements and integrate with complementary software applications.
About EPI-USE Labs
EPI-USE Labs is a global software solutions and managed services company with over 30 years of experience whose products and services enable organizations to accelerate the performance of their systems running SAP and SAP SuccessFactors® solutions. These advancements empower customers to make faster, more accurate business decisions while saving time, money and other resources. Through its suite of solutions and services, the company is able to significantly boost productivity in the areas of client and data copying, data security and anonymization, reporting, cloud solutions, and much more.
At the heart of the company is a culture of driving value through innovation.
EPI-USE and EPI-USE Labs are proud members of groupelephant.com, which has business operations in 47 countries, employs 2,000 people and is largely employee-owned. groupelephant.com also owns and funds a non-profit entity called Elephant, Rhinos & People (ERP) focusing on the preservation of at-risk elephants and rhinos through the economic upliftment of rural people in areas adjacent to these threatened species.
For more information contact:
Keith Harmon, EPI-USE Finance & Logistics | mobile: +001 832 318 9406 | email: Keith.Harmon@us.epiuse.com
Jan van Rensburg, EPI-USE Labs Cloud Services | mobile: +001 404 884 1454 | email: Jan@labs.epiuse.com
Social:
EPI-USE: Twitter | LinkedIn | Facebook