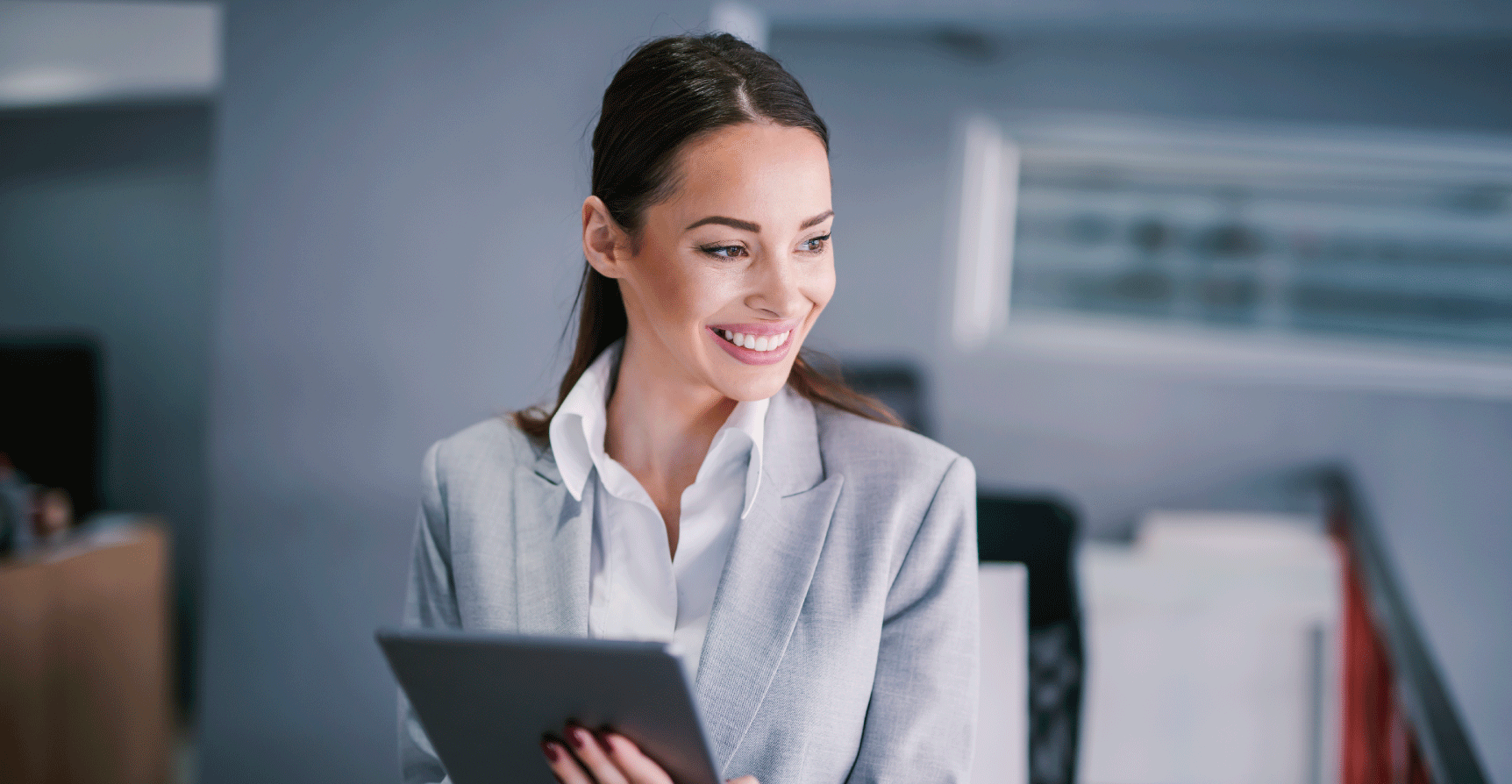 Payroll is often the most overlooked part of your technology internal systems ‒ when it works, the rest of the business ignores it. But if it goes wrong…oh my! And, of course, to make it work requires a lot of effort, processing, checking, and reporting by highly-trained individuals and Payroll teams.
For those of you who don't have the responsibility of actually running the Payroll or ensuring it's calculated correctly, I suspect you are most interested in its result, with your earned monies simply being placed into your bank account when it is supposed to be there.
For those at your organization who do have the responsibility, ensuring the success of your Payroll accuracy and timeliness is key.
What could go wrong in a Payroll?
There are three categories of items that can go wrong with any technology:
Environmental
Human error
Technology error.
Environmental
These types of errors are almost always power related. Technology requires power to function, and an uninterrupted source of power is required. Earthquakes or any major weather event could lead to an interruption to power. For these, companies often have redundant systems, backup power systems and disaster recovery plans.
Human error
These are the most common. Human error refers to something having been done that was "…not intended by the actor; not desired by a set of rules or an external observer; or that led the task or system outside its acceptable limits". In short, it is a deviation from intention, expectation, or desirability. In the technology world, often these are also referred to as 'fat-fingering', indicating that the incorrect button has been hit on the keyboard. There are some popular cautionary tales where employers had large financial consequences, including the ones below:
Technology error
There is some circular logic here, as computers are built by humans, but there are errors that are executed by code, AI etc. This category includes any errors that are produced by the execution of technology.
"Human error is cited as the primary contributing factor in major disasters and accidents in industries. In fact, research suggests that regardless of the activity or task, humans make 3 to 6 errors per hour and on average 50 errors per day (or at least, 'per work shift'). In comparison, technical or machine malfunction cause only a small percentage."
Extract from Why do we tolerate human over machine error? – Melanie Thomson
No matter the type of error, you need to catch it
In the Payroll world, regardless of where the error stems from, you need to identify and correct it as soon as possible so that an employee can be paid in a timely manner. An interesting note to add here is that Payroll dates are also changing. Historically, many hourly employees are paid weekly and exempt employees are often paid either bi-weekly or monthly. There is a new category as well, commonly referred to as Pay on Demand or Earned Wage Access (EWA) to account for those employees who get paid on demand (think Uber drivers). Regardless of a person's pay frequency, you still need to check and validate, and then double check that the data is correct, before they are paid.
As a person working in Payroll, I am sure you already run manual reports to check and look at data differences. But what about those things that slip through the cracks? Perhaps they don't fail a validation, but still aren't correct? Perhaps it's an entry of 100 hours overtime instead of 10, for example. Or a 5% salary increase when you know the business isn't issuing anything more than 2% at the moment. Comparing relative to previous pay periods is another way to catch those anomalies. Period-to-period comparisons can help prevent those data entry errors.
The challenge is, however, that comparing data in SAP® or SAP SuccessFactors® Employee Central Payroll, whether it's across Payroll periods or systems, is not easy. Often it is a manual and time-consuming process, which leads to more room for error.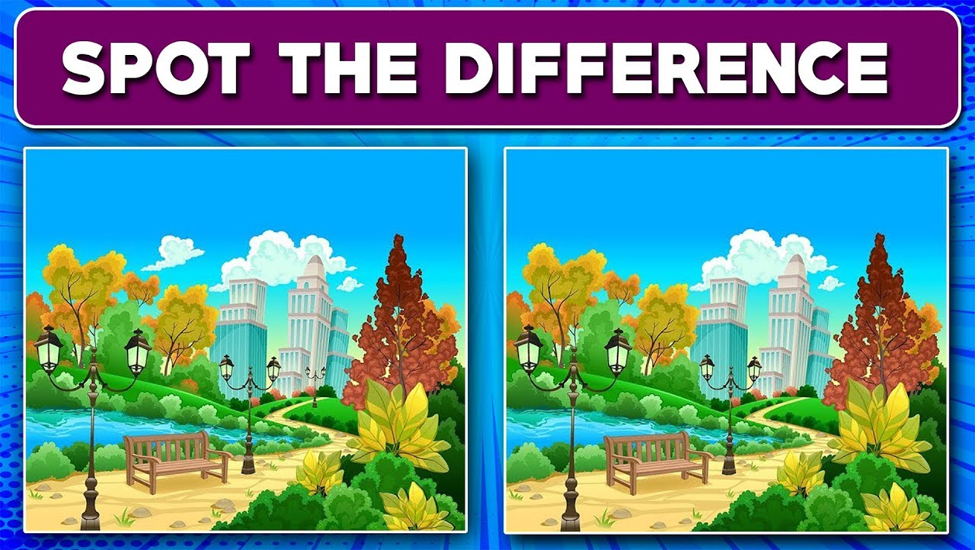 You may remember the infamous 'Spot the difference' games like the sample shown here. It's only after staring at both and manually comparing them that you start to realize that there is a missing lamppost in the picture on the right, for example.
Just looking at something to see what's different is actually only part of it. What if you find a bigger than expected difference in net pay; how do you work out what accounts for that? Identifying the differences is a good start, but what causes the difference? Now you need to go and check manually, or run some versions of Wage Type Reporter on those particular employees and dig in and investigate it. That is time-consuming and error prone. And, while we are at it, a potential security risk, for any of the confidential pay data that is taken out of SAP or SuccessFactors and worked on in Microsoft Excel, for example.
All the things I need to check
At each employer in my HCM career, the Payroll person had a checklist. In the old days, it was a paper checklist on a clipboard where they crossed out the items as they went. Over time, it became more sophisticated, including this Microsoft Excel sample below.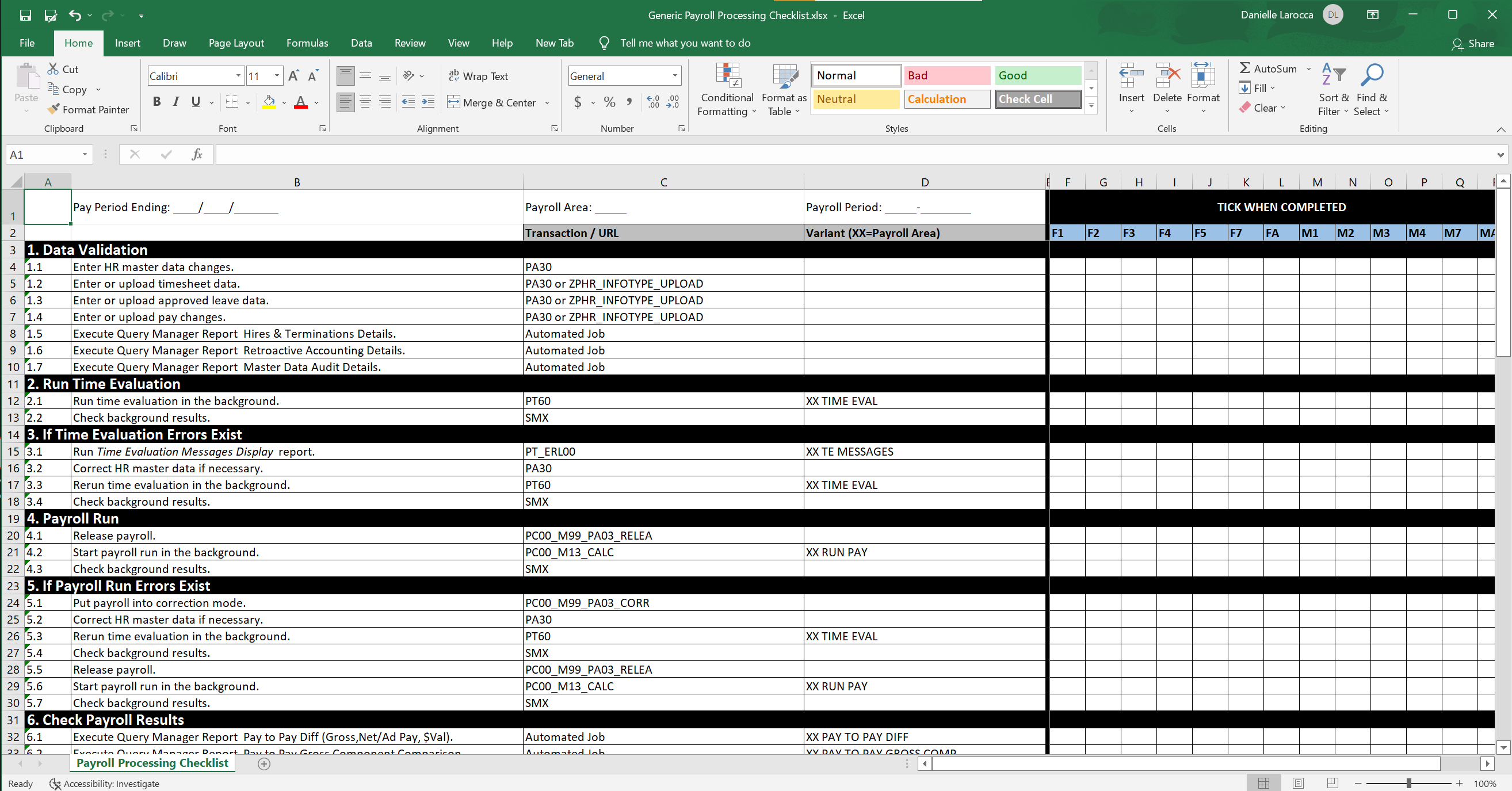 In it, they made lists of all the things they had to check, from missing data (namely, Social Security Number or Bank Details), to duplicate data, to a bonus entered twice, to fat fingered errors with an extra 0 for example. Those are the obvious ones, but there are also dozens of audits that require checking that are not so obvious.
At one large employer where I worked, someone with access to the Payroll system created a bunch of fake employees. The way they got caught? All the direct deposits were going to the same bank account! I do not want to give anyone any devious ideas… but there are dozens of fraudulent tricks that can be caught if your Payroll checklist has all the right checkpoints on it.
Throw away the checklist
But what if you did not have to do all that? What if you did not start with step one of a list and then manually execute each report, check it, download it, compare it to another report, run a comparison in a look up, check it again, and so on? What if there was an automated way to check your Payroll before it runs, every time, by simply stating some rules for what you want checked?
Identifying variances in your data is something that HCM and Payroll professional have to do all the time. With each configuration change, each support pack, new implementations, data conversions, whenever we upload data from an outside data source, day-to-day validations, and client copies. And what if you could do this not only before a Payroll run but anytime you wish to validate data, because your data can be impacted anytime there is a system change? That includes the samples below:
Applying HRSPs
Adding a new business unit
Carving out a subsidiary of the business
Comparing SAP HCM data to an external source (non-SAP HR system or active directory, for example).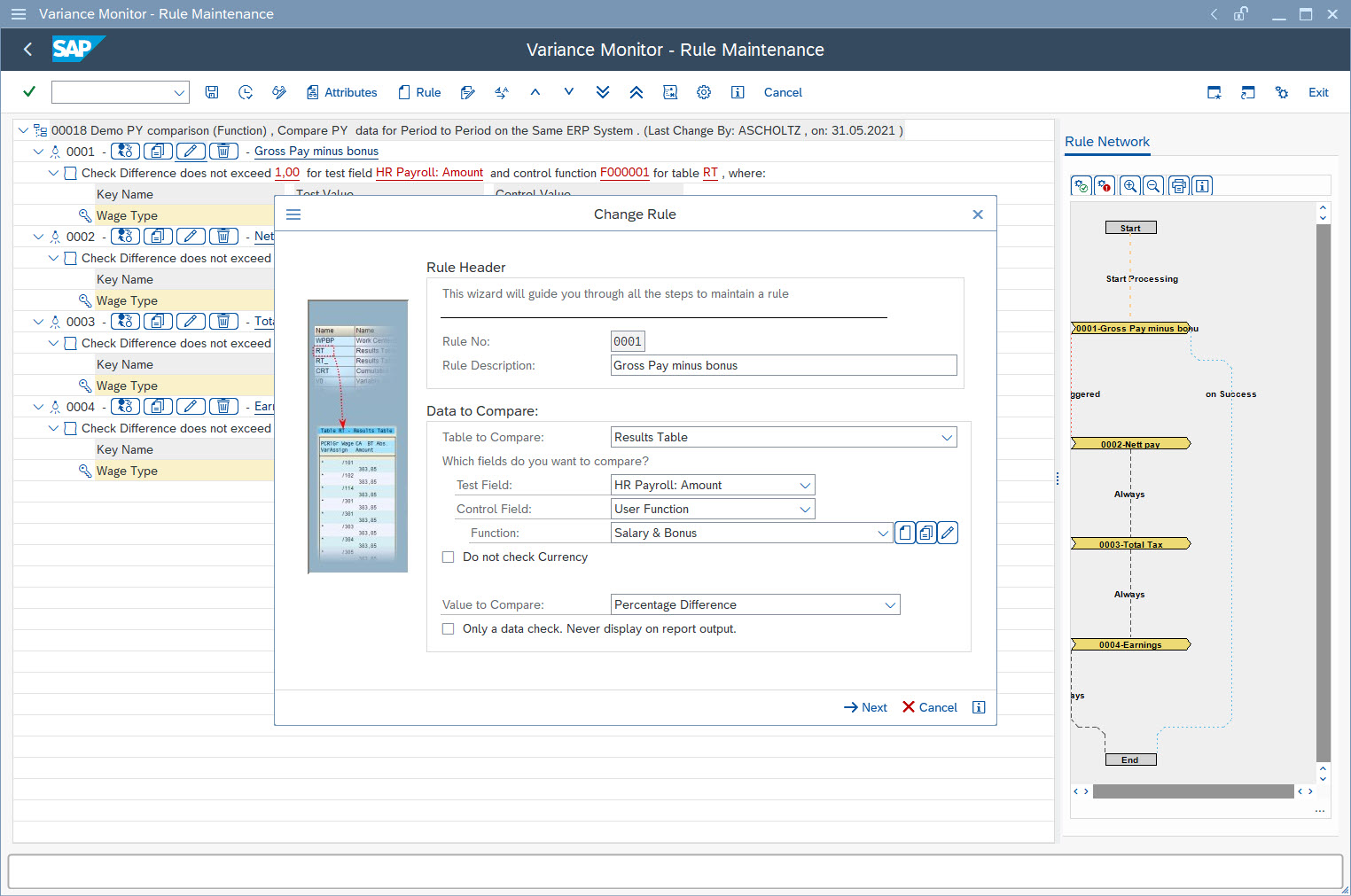 There is a solution: Variance Monitor
There is a better way. It's called Variance Monitor™ (VM) from EPI-USE Labs and it's used by thousands of users around the world daily. Variance Monitor gives you the ability to compare HR and Payroll data between systems and across periods. This is great because SAP does not provide a solution for this, and it's an activity that is complex, and time- and resource-intensive with lots of room for manual error.
The good news is that it's automated and easy to use. You simply set tolerance levels or specify tables and fields, and comparisons for Payroll, Time, Master data, and FI postings become painless.
What's also great is that period-to-period comparisons and the testing of Support Packs are easy and absolutely accurate. Variance Monitor can also detect 'null' values and comes with free sample comparisons for you to use from day one.
Variance Monitor is designed for use by anyone who regularly works with data in SAP HCM. This includes Payroll professionals, functional users in HR, benefits, time, and so on. It can also include HRIS and IT professionals who have the requirement to validate data to identify differences.
Keep in mind that your SAP HCM data is at risk whenever change is introduced – whether through business or configuration changes, or technical or landscape changes. Variance Monitor gives you the power and control you need to single out variances in SAP HCM data.
To learn more about EPI-USE Labs and Variance Monitor, please check our webpage, or feel free to contact me for more information.