Reporting is still considered one of the single biggest challenges for SAP HCM & Payroll, and one reason is the reliance on custom reports written in ABAP. As I've mentioned before, there is a risk in doing this as you rely on the accuracy of the coder; and more importantly, a cost associated with the development and upkeep of these reports.
We've developed a quick little calculator that you can use to see just how much you are spending building these custom reports. It's free, and easy to fill out via three simple steps.
SAVE COSTS? QUERY MANAGER ROI CALCULATOR

Step 1: Access the online Query Manager™ ROI Calculator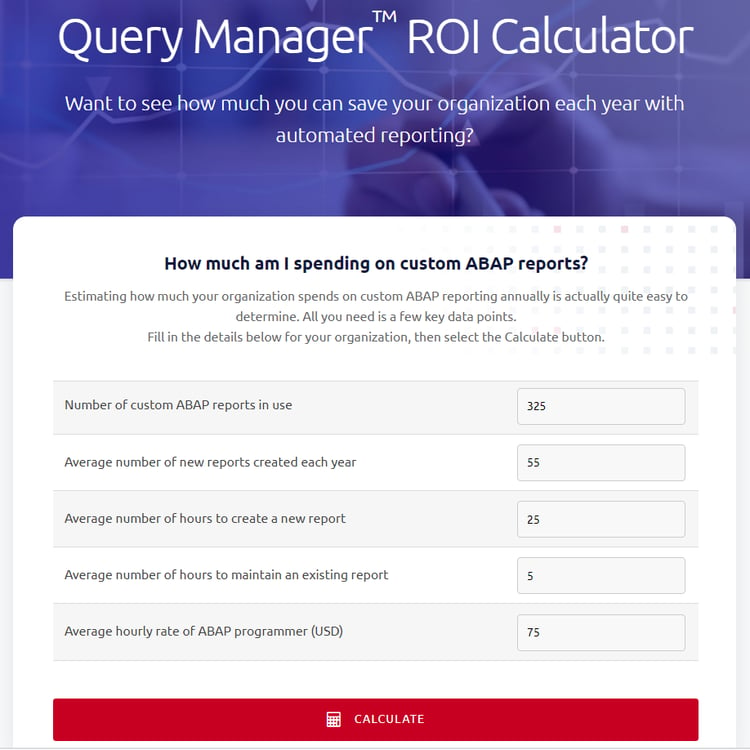 Step 2: Input the five estimates on the screen, and click CALCULATE.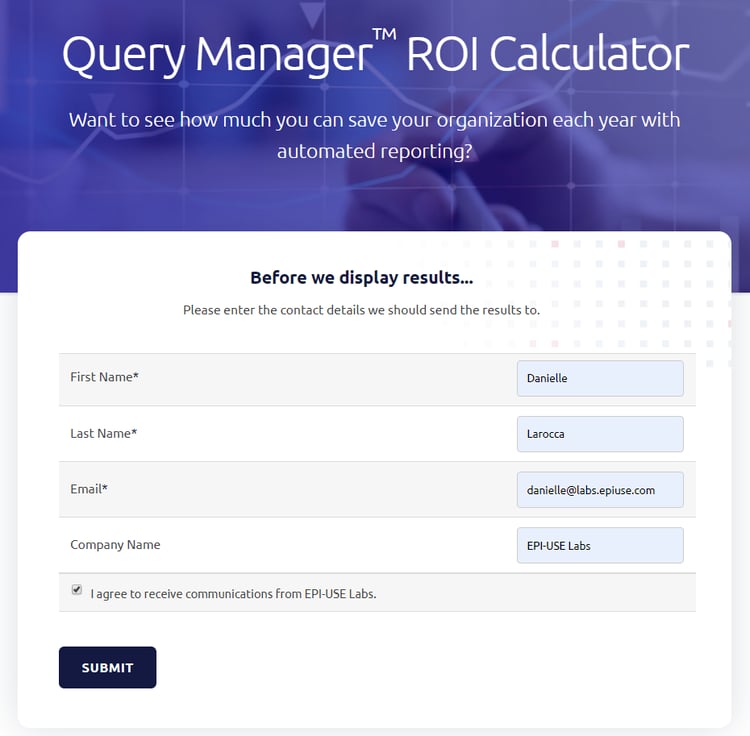 Step 3: Fill in your name and email address and click SUBMIT.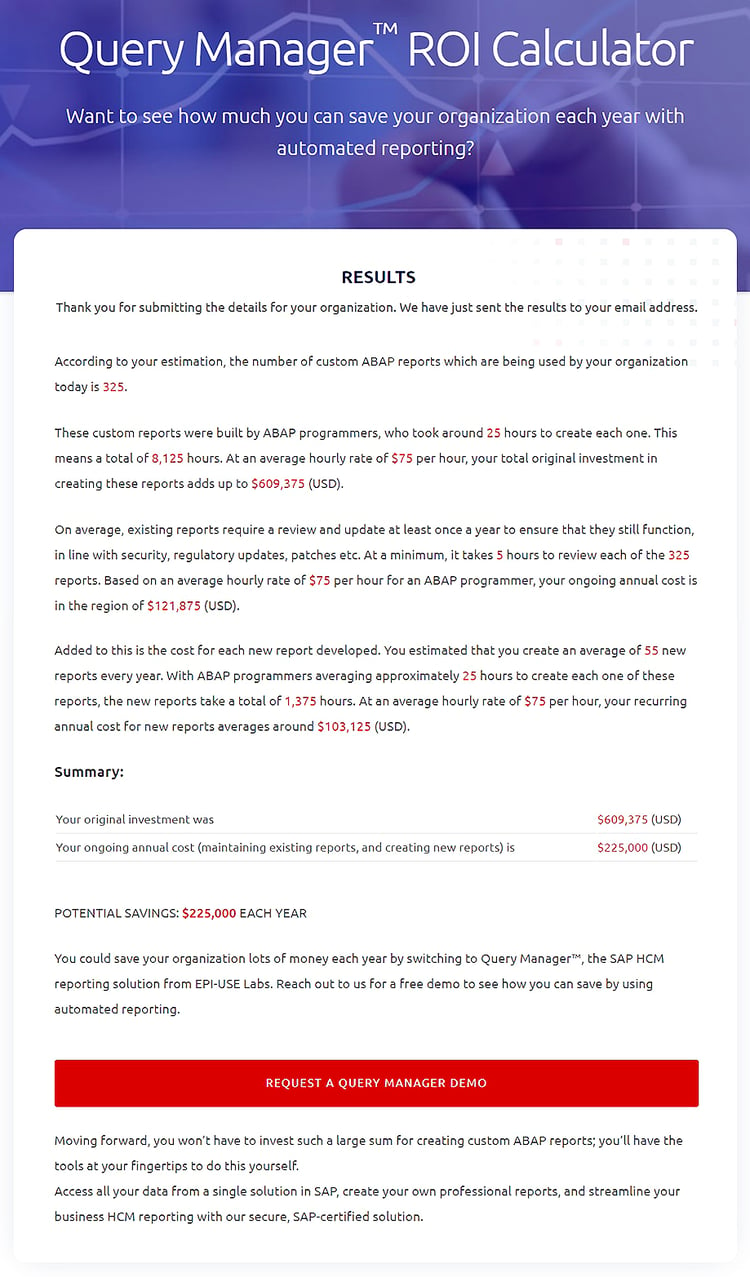 Your screen will update with a summary of your potential savings, and you will also receive an email with the summary.

With a detailed summary of your potential savings, and the knowledge that Query Manager is the only SAP-certified solution for real-time reporting in SAP HCM and Payroll, you are armed with some facts to motivate saving your company significant costs today by switching to Query Manager.
SAVE COSTS? QUERY MANAGER ROI CALCULATOR
Query Manager will grow with you into the future
Not only is the Query Manager solution designed to help you solve today's business challenges with reporting, ongoing development means that it can also help with future challenges including: