Make your data available dynamically in SAP Data Warehouse Cloud
SAP® and SuccessFactors customers have many options for reporting and analytics. In addition, SAP has the SAP Data Warehouse Cloud. This is a data and analytics solution providing the data warehouse as a service layer for SAP Business Technology Platform.
Many customers use the SAP Data Warehouse Cloud as a staging, clean-up or modeling system before they eventually publish their data into an analytics solution like SAP Analytics Cloud, Tableau or Microsoft PowerBI. Regardless of your strategy for reporting and analytics, Query Manager™ can serve as the engine to provide data to these disparate systems, including SAP Data Warehouse Cloud.
What is SAP Data Warehouse Cloud?
SAP Data Warehouse Cloud is used as a unified data and analytics solution that provides you with the ability to connect, transform, model, and visualize your data and gain real-time insights, whether it's for analytics or for the preparation or staging of that data before it is moved to another system like SAP Analytics Cloud or the Digital Boardroom.
SAP Data Warehouse Cloud, available via the SAP Store, is an analytic and persona-driven data warehouse 'as-a-service' tailored for business and IT users. It provides instant access to data via pre-built business content and adapters to integrate data from various sources.
Connect SAP to SAP Data Warehouse Cloud with Query Manager
For those customers who would like to share their SAP ECC On-Premise or SAP SuccessFactors hybrid data dynamically with SAP Data Warehouse Cloud, we have a solution. You're probably already familiar with the SAP certified solution, Query Manager. As the most popular reporting solution for SAP HCM and Payroll customers, Query Manager provides accurate, meaningful and real-time information from all of your SAP HCM and Payroll data whether you are on-premises in SAP ECC, in a hybrid SAP SuccessFactors environment or with SAP SuccessFactors Employee Central Payroll. And the exciting news is that Query Manager also serves as an engine for feeding all this data including configuration, custom tables, time and Payroll, with any external system with OData integration. This includes SAP Data Warehouse Cloud.
It's easy to set up and use
Query Manager extracts the relevant data for you (whether it be Payroll or PA, OM etc) without replicating the data, even for a sizeable volume.

You can build the queries, without writing code, without staging the data, in another system.

Query Manager generates a web service that exposes that data as an OData service that you can then consume via SAP Data Warehouse Cloud.
You can also combine on-premise data with other data sources including SuccessFactors that come from other parts of your ecosystem.
In the sample below, you can see the Query Manager data source listed in SAP Data Warehouse Cloud.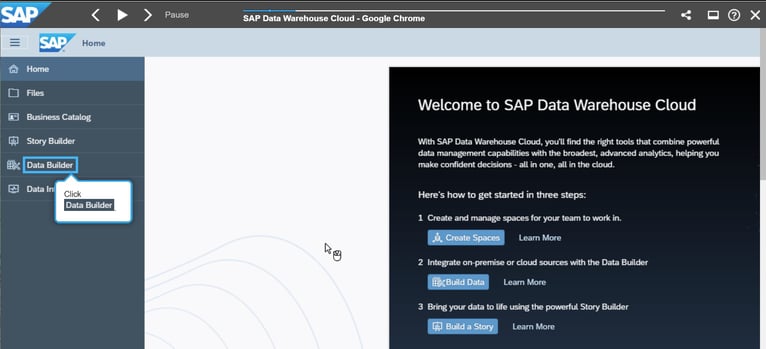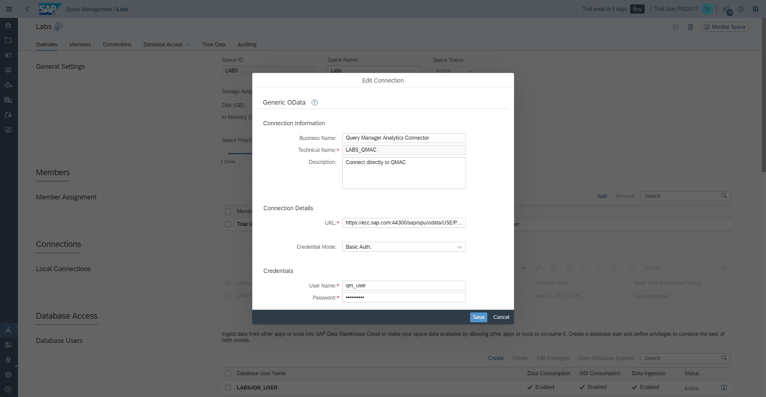 From the Data Builder, I can work with the various data sources, combining them, making relationships between them etc. to produce the data I am interested in, see below.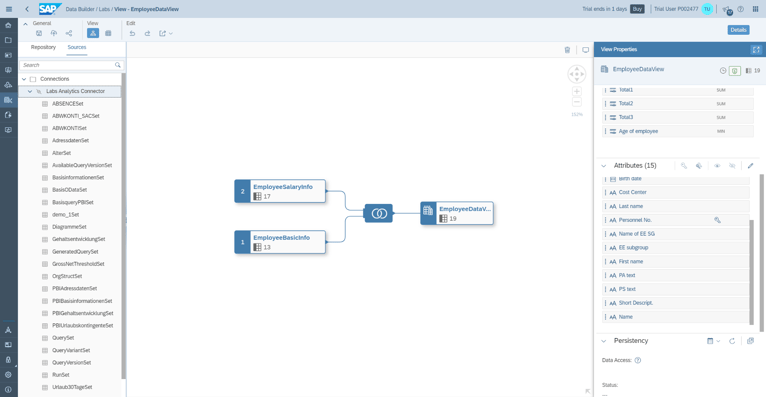 I can then expose this data as analytics in a dashboard, see below, or make it available to other systems for consumption including SAP Analytics Cloud. In the sample below, you can see a sample published story in SAP Data Warehouse Cloud populated with dynamic data from an SAP HCM and Payroll system.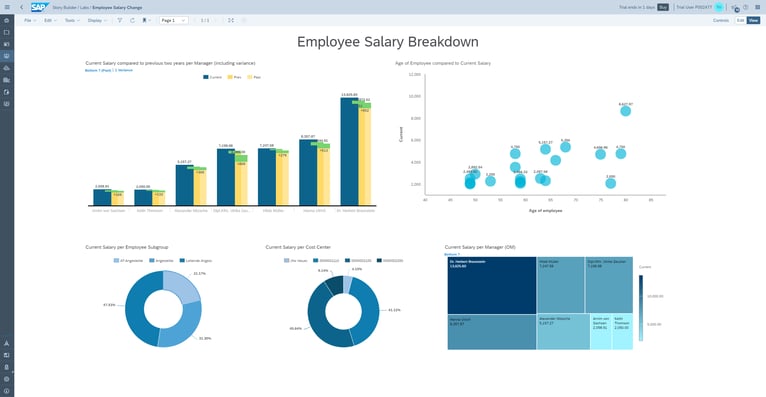 What's ideal is that you can easily refresh the data within SAP Data Warehouse Cloud, on demand, to retrieve the latest available data to you (no more uploading and downloading).
Learn more about the SAP-certified Query Manager including the Query Manager Analytics Connector.