US President Donald Trump signed several executive orders on August 8, 2020 with the intention of giving additional relief to workers during the COVID-19 pandemic. These orders may mean that employers have to communicate specific messages to their US employees.
One of these orders suspends employee Social Security tax collection, effective September. Many questions remain about this order, and how employers should abide by it. The Department of Treasury is likely to issue guidance on how to implement this change within the coming weeks.
In the interim, employers may wish to send a general notification to their employees letting them know that they are aware of the Executive Order, and what may happen next.

The leading employee communication solution used for customers with SAP or SuccessFactors Employee Central Payroll, the SAP-certified Query Manager with Document Builder™, allows employers to send personalized notifications to each employee.

It is as easy as creating a report of who you wish to send the letter to (i.e. all active employees in the United States), and then drafting a document that communicates your message, while inserting any employee-specific details. You can deliver the emails automatically, directly to your affected employees.
Take three simple steps:
Create a Query Manager report that includes all the data fields that you wish to include in your letter.

Specify the output as a Document, and design the letter as you wish, inserting the appropriate fields.

Determine your output (email, MSS printing etc.)
Step 1: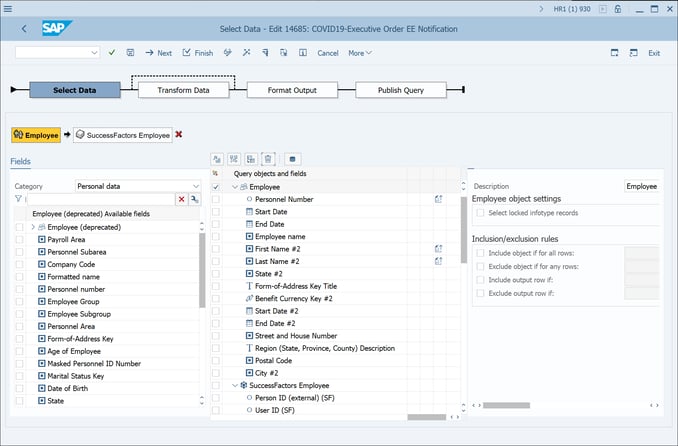 Step 2: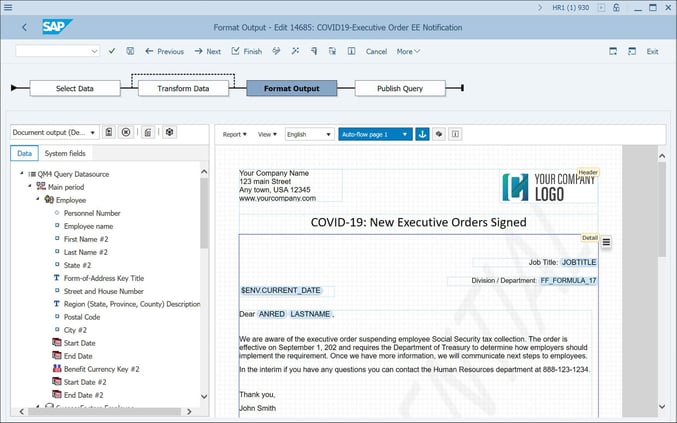 Step 3:

Sample Completed email output and attachment: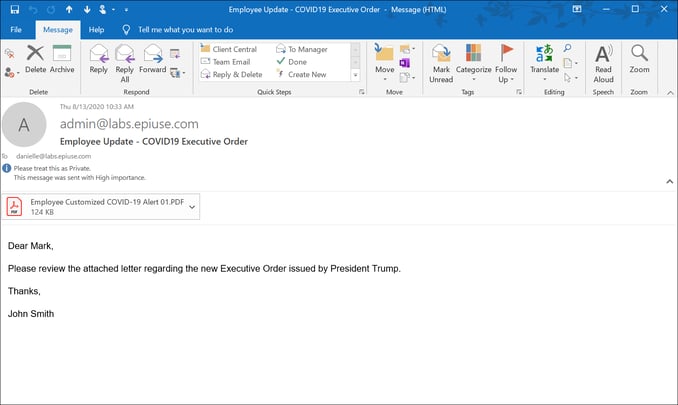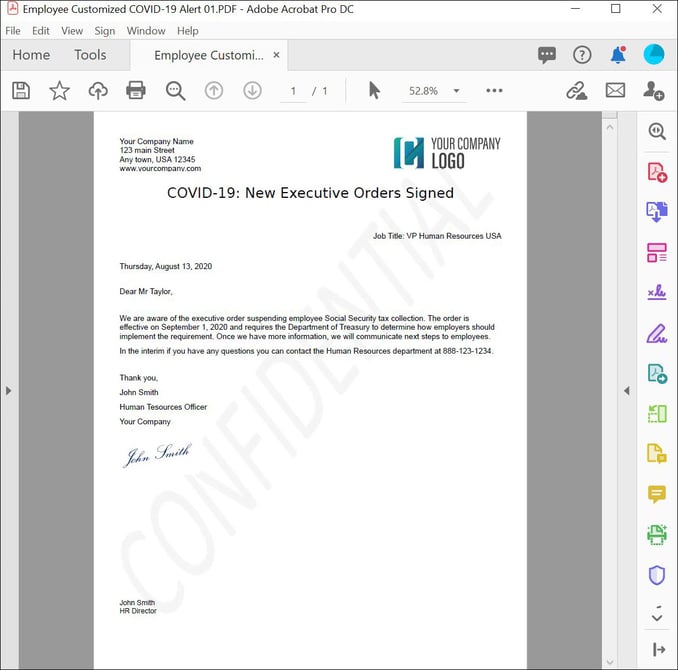 This is a very basic example of an employee letter, using Query Manager with Document Builder.

If you would like to see some of the more sophisticated functionality, check out this blog: No More Mail Merges! Create Custom Employee Letters & Documents in SAP HCM, or watch this webinar of the solution in action.