At SAPPHIRE 2018, SAP announced the launch of Intelligence and SAP Analytics Cloud (SAC) as detailed in my blog from September, 2018. The annual SuccessConnect conference continued on the theme of Intelligence and the use of SAC as the future for all HCM reporting, as detailed in my blog from October, 2018.
The solution for all Human Capital reporting powered by this SAP Analytics Cloud is now being referred to as People Analytics, as detailed by the global head of Product for SAP SuccessFactors, Amy Wilson in SAP's News Center update on October 31, 2018 titled "Introducing SAP SuccessFactors People Analytics, Enabled by SAP Analytics Cloud".
Read more...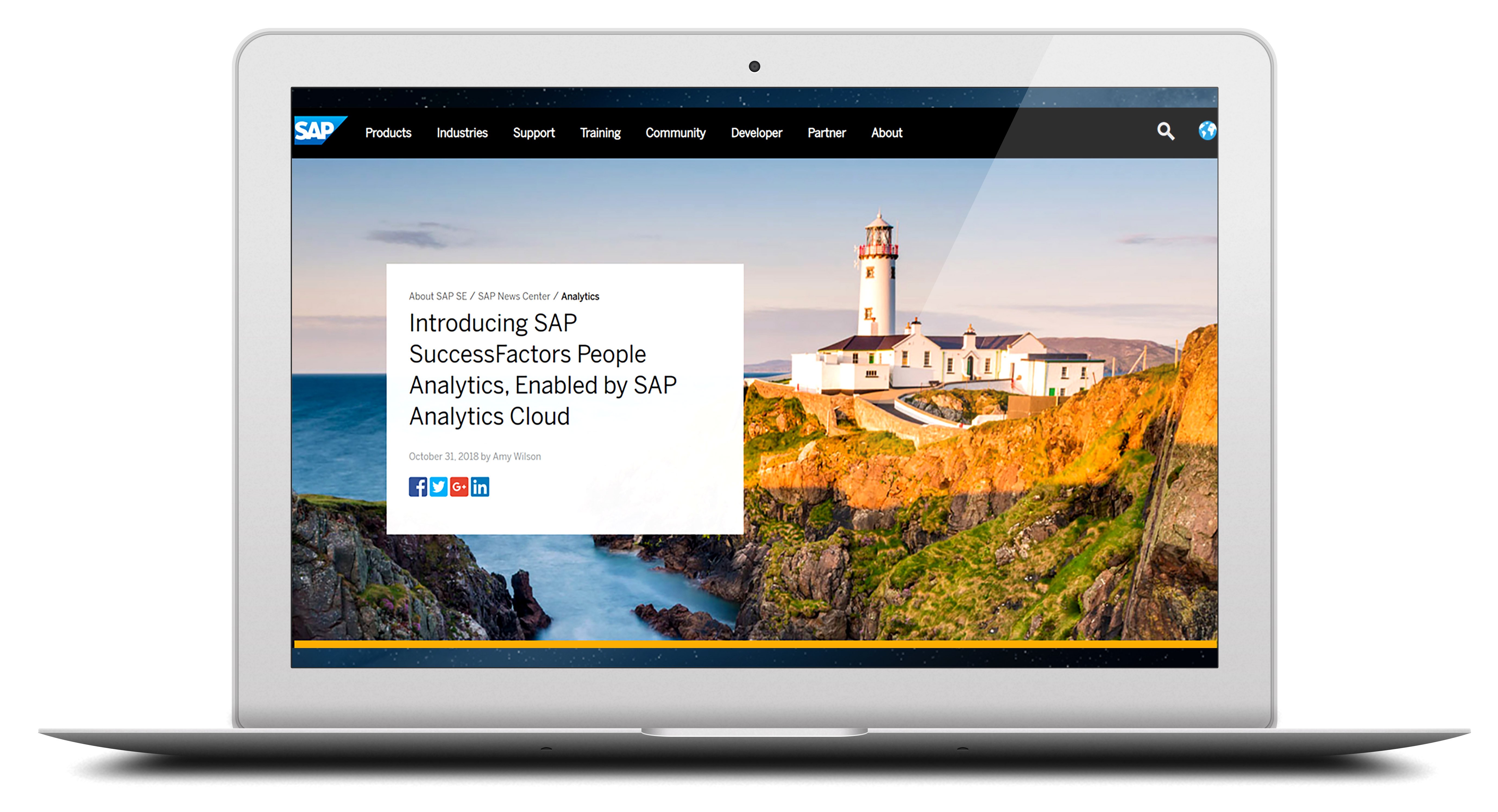 Photo Source: www.sap.com
A single reporting solution leveraging intelligence
Having a single solution for reporting in SAP SuccessFactors leveraging intelligence is a giant step in the right direction for those of us used to the confusing landscape of reporting options for on-premise SAP HCM, as detailed here.

Intelligence now sits on top of all things in an organization, whether it be disparate systems, or technologies. Information is collected from all the different functional areas, to provide intelligence to the organization. All of this data – whether it be reporting, analytics or planning focused – will be leveraged in the greater Intelligence model. People Analytics will be your single solution for business intelligence and organizational planning, enhanced with the power of predictive analytics and machine-learning technology via SAP Analytics Cloud.

All analytics capabilities in one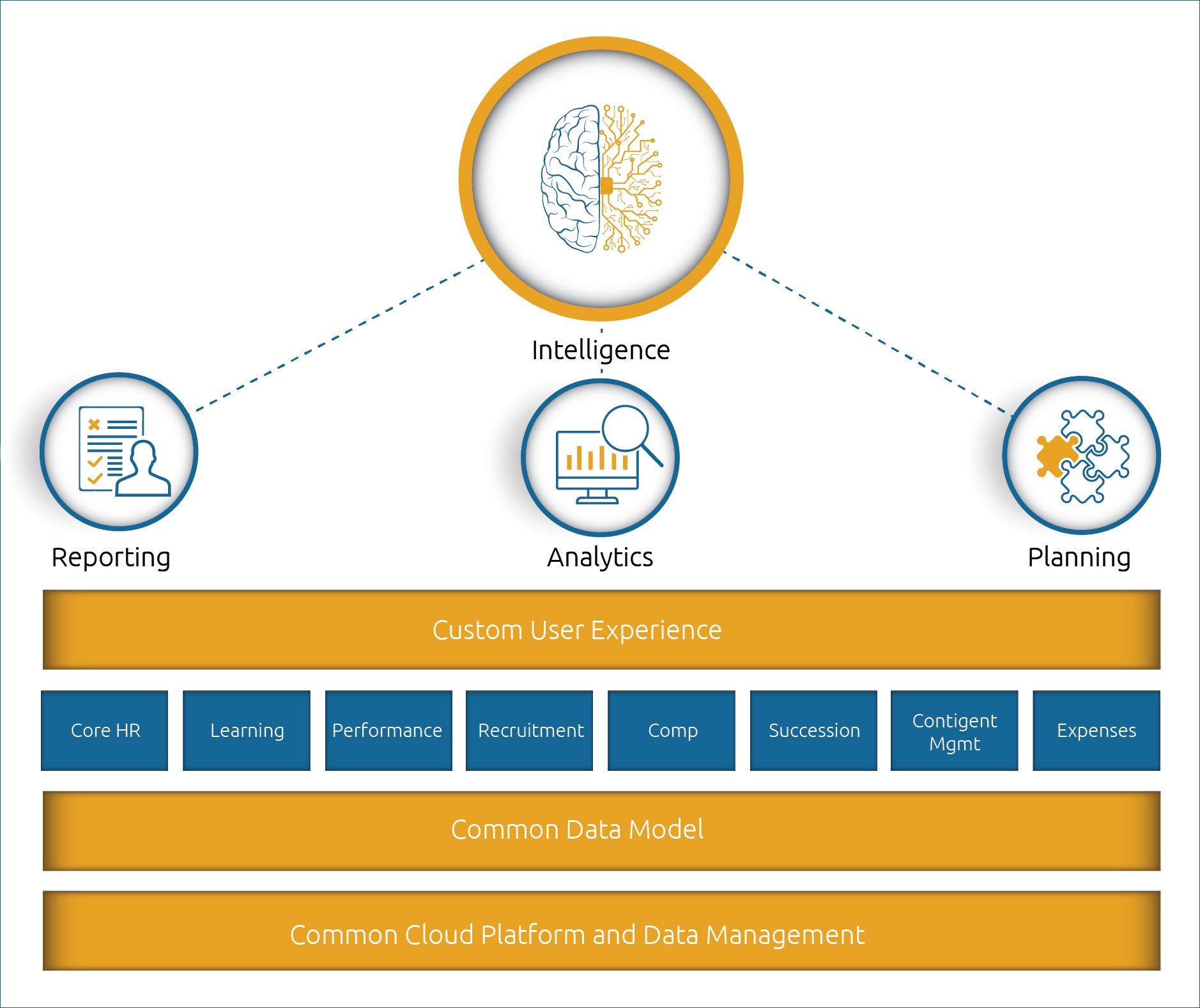 The SAP® Analytics Cloud solution offers all analytics capabilities for all users in one product. In the boardroom, at the office, or in front of a customer, customers can discover, analyze, plan, predict, and collaborate in one integrated experience designed expressly for the cloud. SAC is designed to contain live data and include a guided experience, providing customers with a single reporting solution that leverages modern design principles and interactive (not static) data for all of SAP SuccessFactors in the future. It will also include delivered content + analytics and industry benchmarks. SAC is planned to be the bridge across the enterprise for all data, HCM, operational, sales and marketing and finance.
The end goal of SAP Analytics Cloud is so that customers can access all data and embed analytics directly into their business processes to turn instant insight into quick action. SAP Analytics Cloud is being designed to provide a single solution with flexible subscription options that cover all analytics functionality. Keep in mind that the data that will be available is not limited to SuccessFactors data; it can include contingent workforce data from Fieldglass, transactional data in real time, or data from any S/4, non-SAP etc.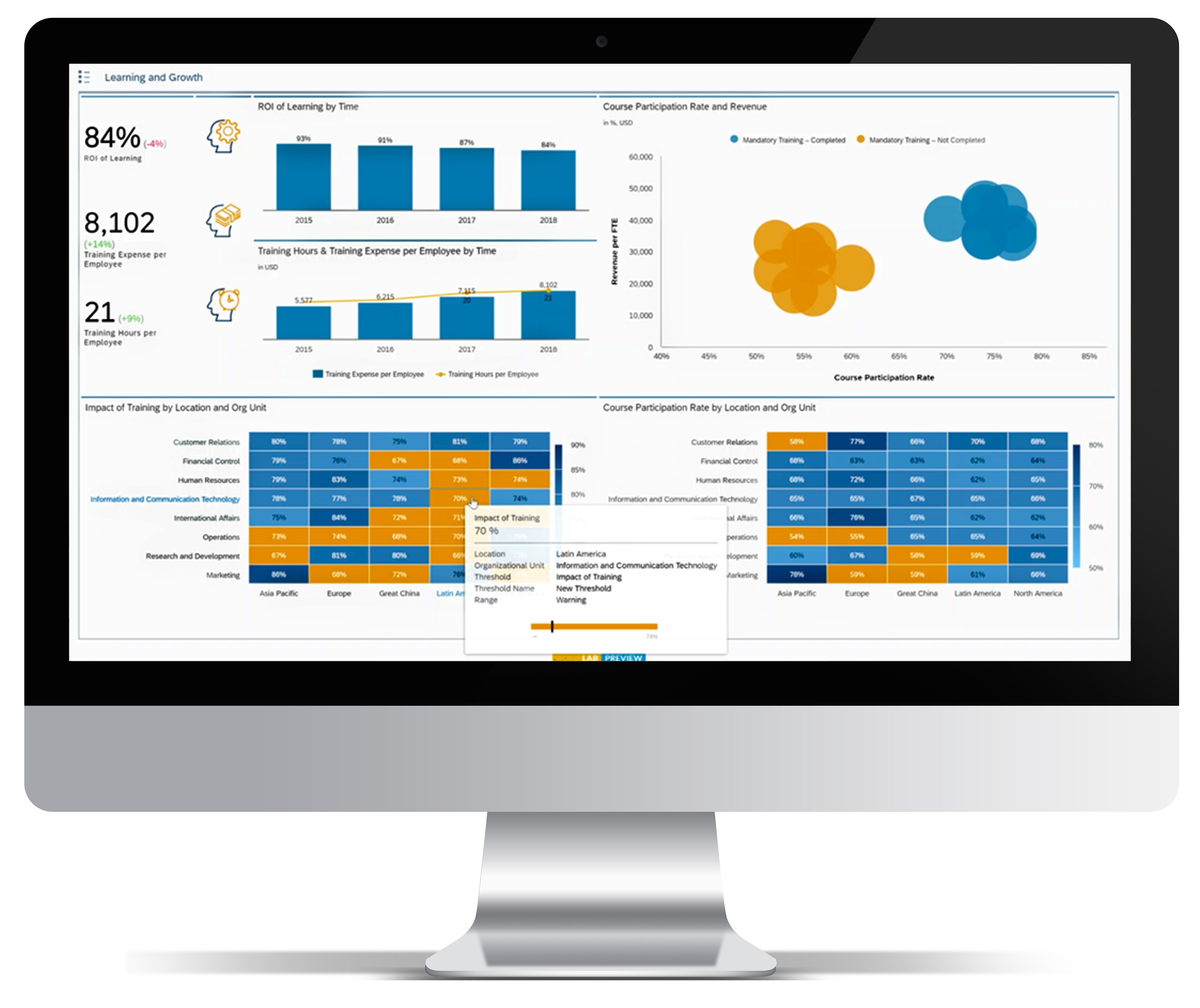 Photo Source: www.sap.com
SAP Analytics Cloud has a dashboard view for People Analytics that leverages intelligence without simply listing and displaying a bunch of reports. Rather, it is curated and analyzed data presented to the user. Users will notice a settings option on the right-hand side of the screen, providing an analyst with the ability to customize what they see, including varying which charts to see, changing from a pivot table to pie-chart, changing the scales, interacting with a specific chart for example to see only the top five values, and so on, through a simple selection on the main screen.

This may look a bit like traditional dashboards or even some reports created within the Report Center; the difference however is the focus on Intelligence.

When will SAP Analytics Cloud be ready?
As of calendar year end 2018, SAP Analytics Cloud is in Beta with a small number of customers, with a limited set of test data and a limited set of capabilities. SAP has announced that a new launch to a larger Beta audience (manual sign-up) will become available in the first half of 2019. SAP SuccessFactors Roadmaps are available to download that include more specific timelines. The current goal is to make SAP Analytics Cloud generally available by the second half of 2019 to include all data including SFSF Learning, enablement of Pixel Perfect and mobile capabilities. All SuccessFactors reporting tools, including Workforce Analytics, will fold into or be replaced by SAC in the future. All users, all analytics, one product. A solution designed to answer any question from anyone at any time.

Please be sure to download this free ebook on my SIX SECRET SOLUTIONS FOR SAP HCM REPORTING.