Last year, I shared my My Top 3 Favorite Advancements in SAP SuccessFactors Reporting which included an announcement about the consolidation of multiple SuccessFactors reporting solutions into something new called the Report Center.
The Report Center is designed to be a one-stop-shop for users to run and manage reports, and more importantly a consolidation of all of the SuccessFactors report-building tools via a new interface, built in UI5 using SAP Fiori.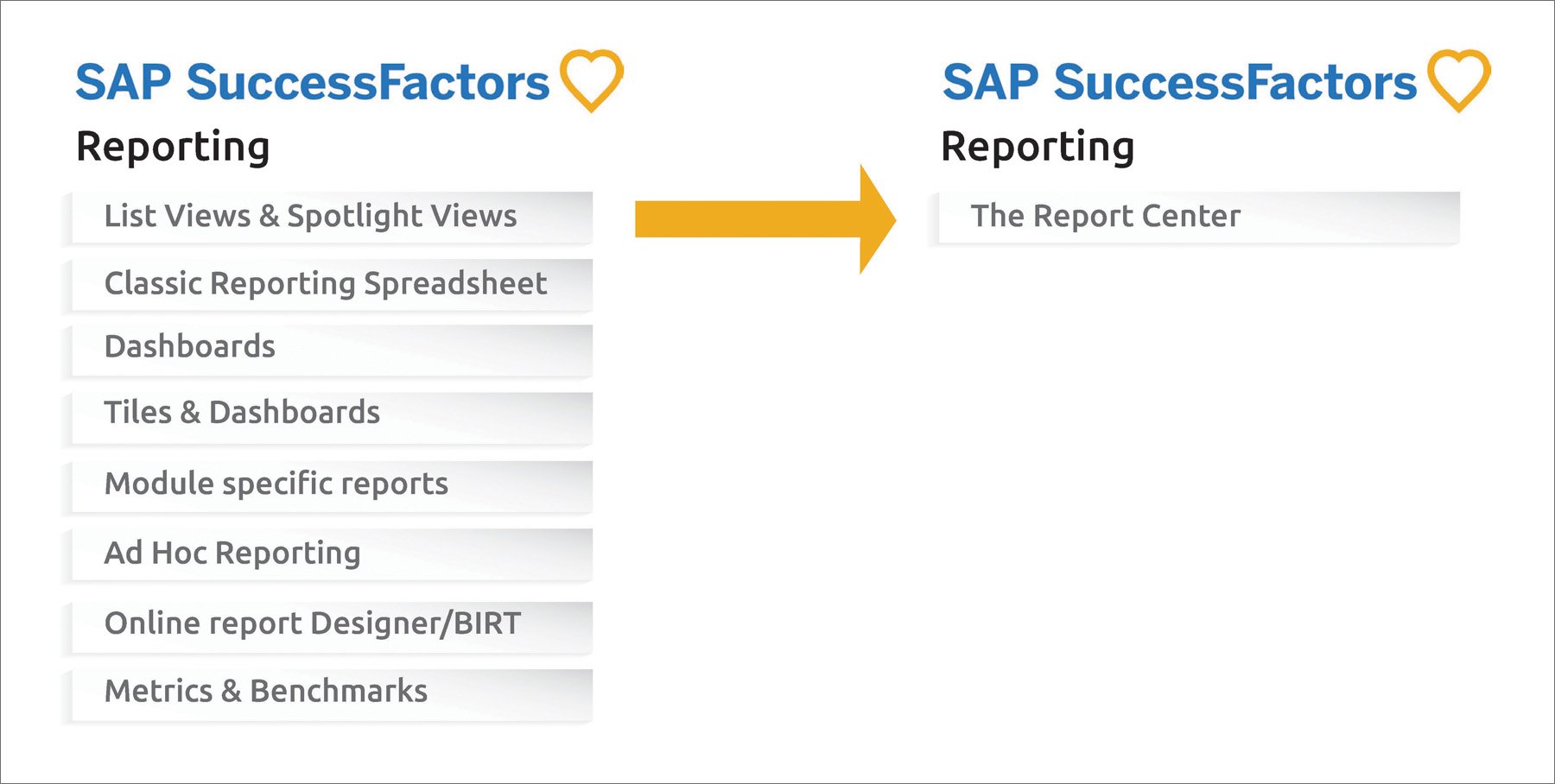 (Source © EPI-USE Labs)
This change can be seen in your SuccessFactors navigation, as it removes all reporting-related content out of the Workforce Analytics tab and into Report Center. SuccessFactors also removed the separate sub-tabs for Reporting and Dashboards, and consolidated both the Workforce Planning and Headcount Planning tabs into a single Workforce Planning tab. All customers can use Report Center; it just needs to be enabled from the Upgrade Center and permissioned.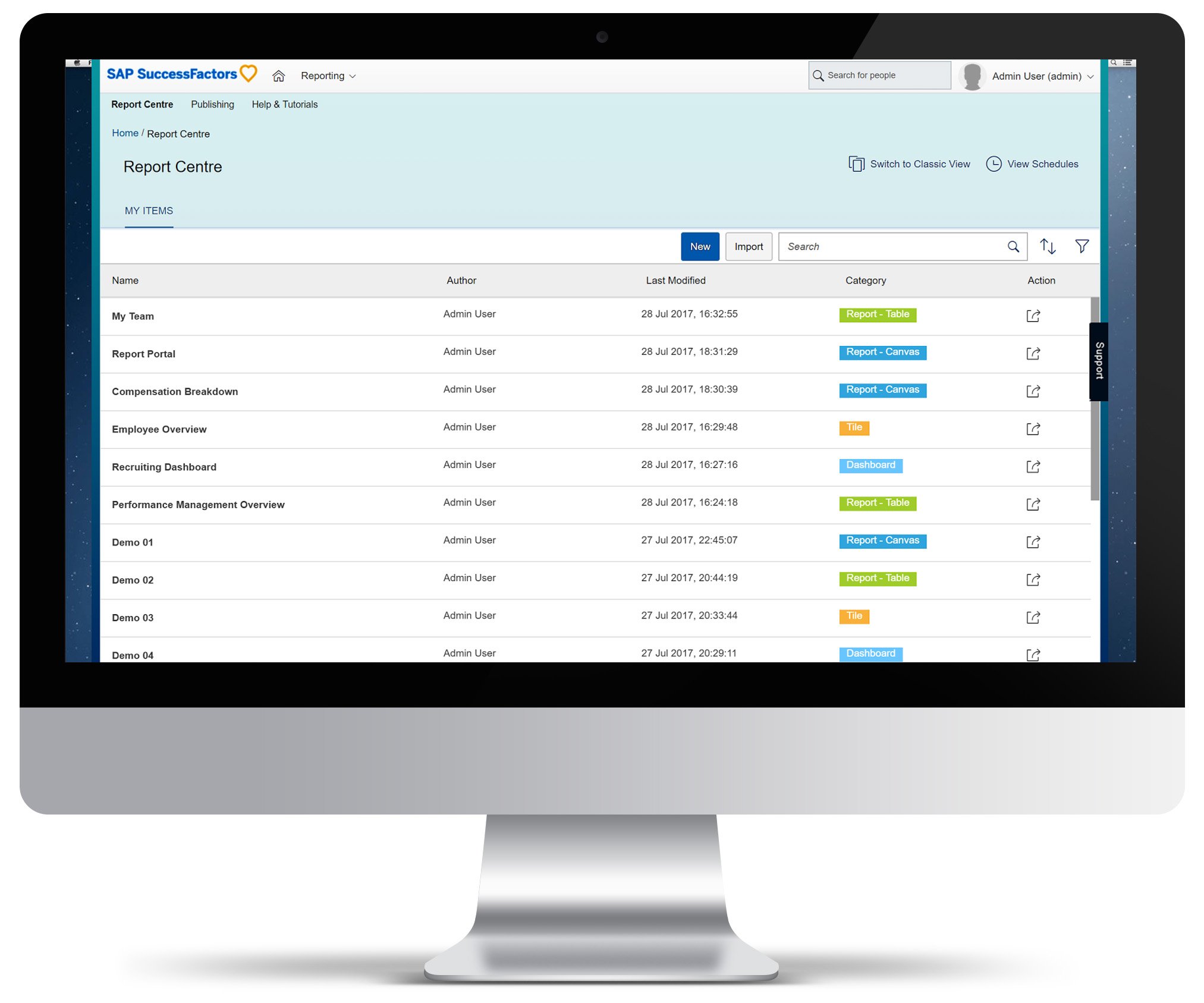 (Source © SAP)
The front-end experience of using the Report Center is very well done. Users can navigate to one place and determine which type of report they want to create using a wizard-like function, as shown in the picture below. Behind the scenes, however, the original solutions are still in use powering the individual products.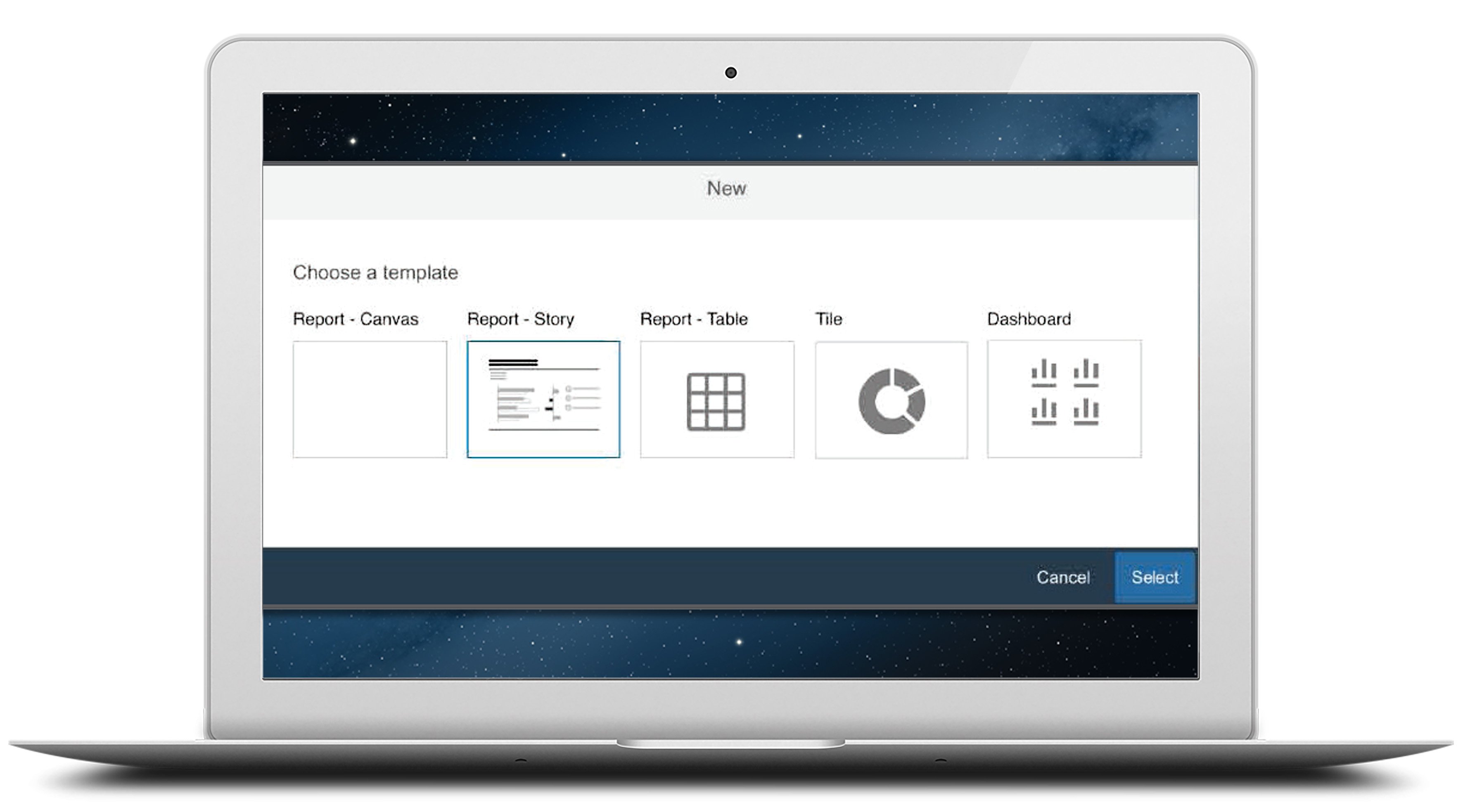 (Source © SAP)
The published roadmap from SAP SuccessFactors communicated that the remaining effort and focus was on unifying the backend of Report Center. This starts with unifying the data layer leveraging SAP HANA. The future model is designed such that regardless of where the data is, it's the same experience for the user, allowing them to include data from virtually all SuccessFactors modules into a single query. I say virtually all data, considering that Learning data is currently a separate item on their roadmap to be included at a later time, and Payroll and Time data also have their own considerations. Learn more here.
SAP is currently focusing on that back-end unification. As of Q3 2019, the intention is for Report Center to become universal for all preview (test) instances. This will provide customers with the time to review and become familiar with the new functionality before the planned Q4 2019 date when it is scheduled to become universal for all production instances.
To ensure that all customers know about this, SuccessFactors has added a new Universal In- App Notification (shown below) that will appear for anyone where Report Center is not enabled when they access the Online Report Designer, Ad Hoc, Classic reports or Dashboards.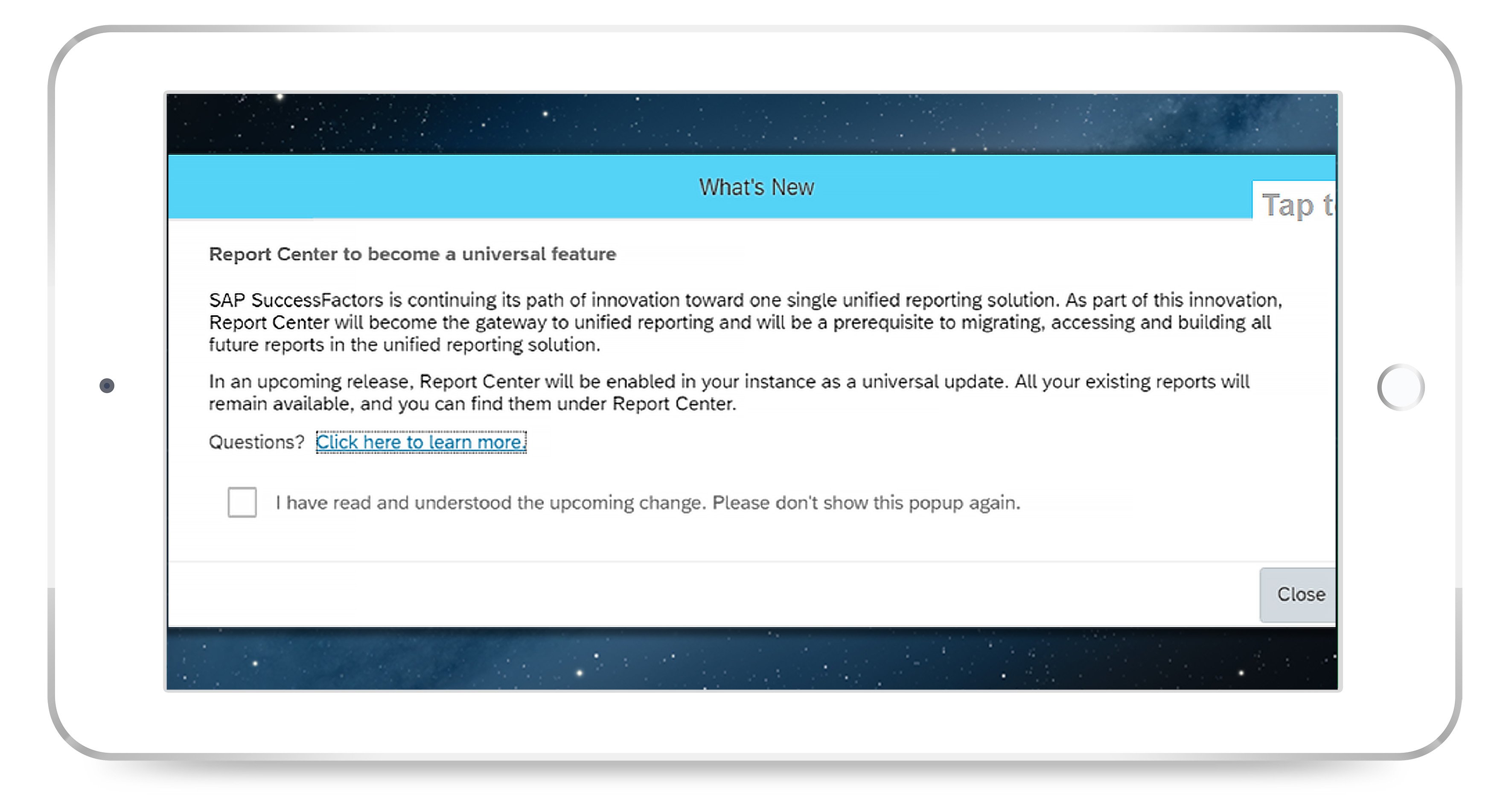 (Source © SAP)
Notes:
If customers have test instances in production environments, they will be enabled for Report Center in Q4 2019.


Role based permissions (RBP) will be required to enable Report Center

Classic Reporting remains available in the Report Center through "Switch to Classic View" button.
Want to know more about your reporting options?
For those customers curious about their reporting options today, tomorrow and beyond and how to manage Payroll reporting, please download my free ebook here.


Want to know more about the Report Center?
To learn more about working in Report Center, start here. For those converting from the old SuccessFactors reporting solutions to the new, I recommend this blog here.