EPI-USE and REALTECH JAPAN, both leading experts in SAP® landscape optimization, have partnered to bring migration solutions to the Japanese market. This alliance provides sophisticated tools and services to manage test data, and migrate, optimize, host and secure SAP systems.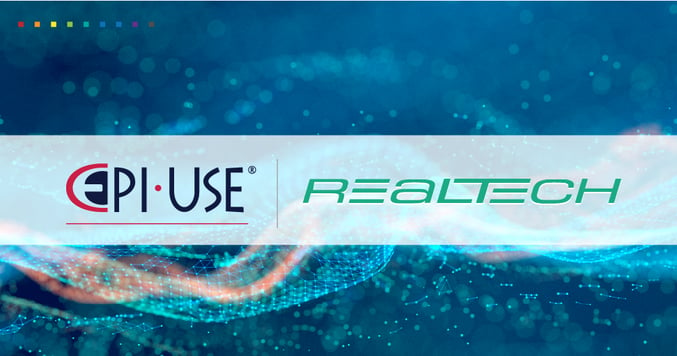 REALTECH JAPAN's experience in the Japanese market, along with EPI-USE's renowned SAP technological prowess, will help companies that run SAP to simplify the complexities of migration from ECC to S/4HANA. REALTECH JAPAN will now be equipped to help migrate landscapes at a fraction of the cost and in record time, using EPI-USE's extensive experience, software solutions and methodology.
EPI-USE is an advanced Microsoft partner, providing frictionless solutions for migrating SAP landscapes to Azure. In addition, EPI-USE's Managed Services for SAP Basis and Cloud support ongoing optimization and management of SAP landscapes.
"Since the adoption of S/4HANA has increased rapidly in recent years, we believe that securing the market segment for S/4-related solutions will become a priority for SAP clients. In particular, we want to focus on establishing an optimal migration solution (such as a direct migration solution from ECC to S/4). We believe that this can be achieved by collaborating with EPI-USE, which has many years of SAP migration experience and expertise," said Nitta Koji, Partner Alliance Manager, REALTECH JAPAN.
"We've seen increased adoption of, and interest in, EPI-USE's software and services in countries such as Hong Kong, Singapore and South Korea during the past year, and we're pleased to be able to make these solutions available in the Japanese market. From the moment we began to engage with REALTECH JAPAN, we realized that their focus on excellence, professionalism and expertise would complement the emphasis we place on high-quality engagement with our clients. I am confident that this partnership will provide our clients with high-value, pragmatic test data management and migration solutions, to optimize their SAP landscape," concluded Stephen Owens – EPI-USE, Asia Pacific.
About EPI-USE
EPI-USE has a 35-plus year track record in providing implementation services, software and managed services to over 1,100 clients across 49 countries. They help their clients transform their SAP landscapes, and optimize the performance, management and security of their SAP® and SAP SuccessFactors systems.
EPI-USE is a member of groupelephant.com, which employs over 3,000 people and is a largely employee-owned conglomerate of boutique firms, all focusing on software and services relating to business-critical, non-core functions in large enterprises. The Group has an unconventional approach to philanthropic activity. Rather than implementing a traditional Corporate Social Responsibility program and simply donating funds to charities, in 'Beyond Corporate Purpose' it has a multi-zoned operating model that provides it with a professional, institutionalized delivery capability in the area of nonprofit activity and impact investment. The primary focus area is the preservation of at-risk Elephants and Rhinos, through the economic upliftment of rural People in areas adjacent to the threatened species, or another definition of 'ERP', if you will.
epiuse.com, groupelephant.com, erp.ngo
About REALTECH JAPAN
Since its establishment in 2002, REALTECH JAPAN has continued to grow as a provider of SAP technical consulting, and has received high praise from clients, cloud vendors, hardware vendors, and consulting firms within the SAP market space. As a technical specialist of SAP systems, REALTECH JAPAN is committed to solving client challenges. They also provide consulting and delivery services related to SAP implementation, migration, and operation to a large number of clients.