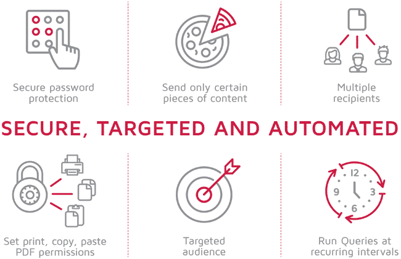 Query Manager allows you to automate report distribution, determine the audience to distribute it to and even send only certain pieces of content to certain recipients.
Additionally, you have the choice of many output formats including ALV, XML, CSV, XLS and PDF as well as on-screen output options. You get your data, your way.
Security is top priority and Query Manager respects existing SAP authorisations. In addition, complete control is at your fingertips so you can password-protect reports and also set permissions for PDF results as to who may print, or copy and paste, and much more. It is also possible to schedule Queries to run at recurring intervals, for instance, you may wish to communicate audit and compliance results daily.