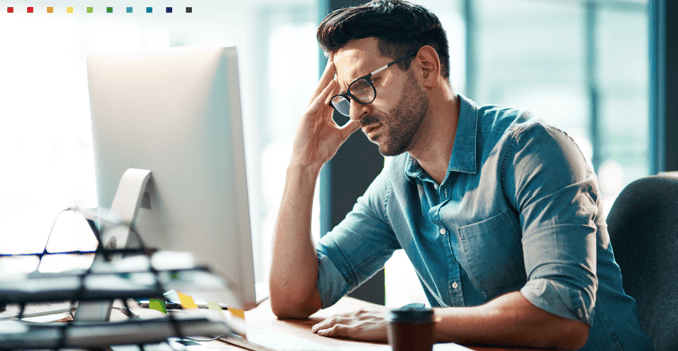 In the March 2020 SAPinsider State of the Payroll Market Survey, we learned that 62% of On-Premise customers stated that they currently have no plans to move their payroll processing, and that it will remain On-Premise in SAP. Of the remainder, 27% plan to continue processing in-house but will move hosting to the cloud, and 11% are evaluating fully outsourced processing models.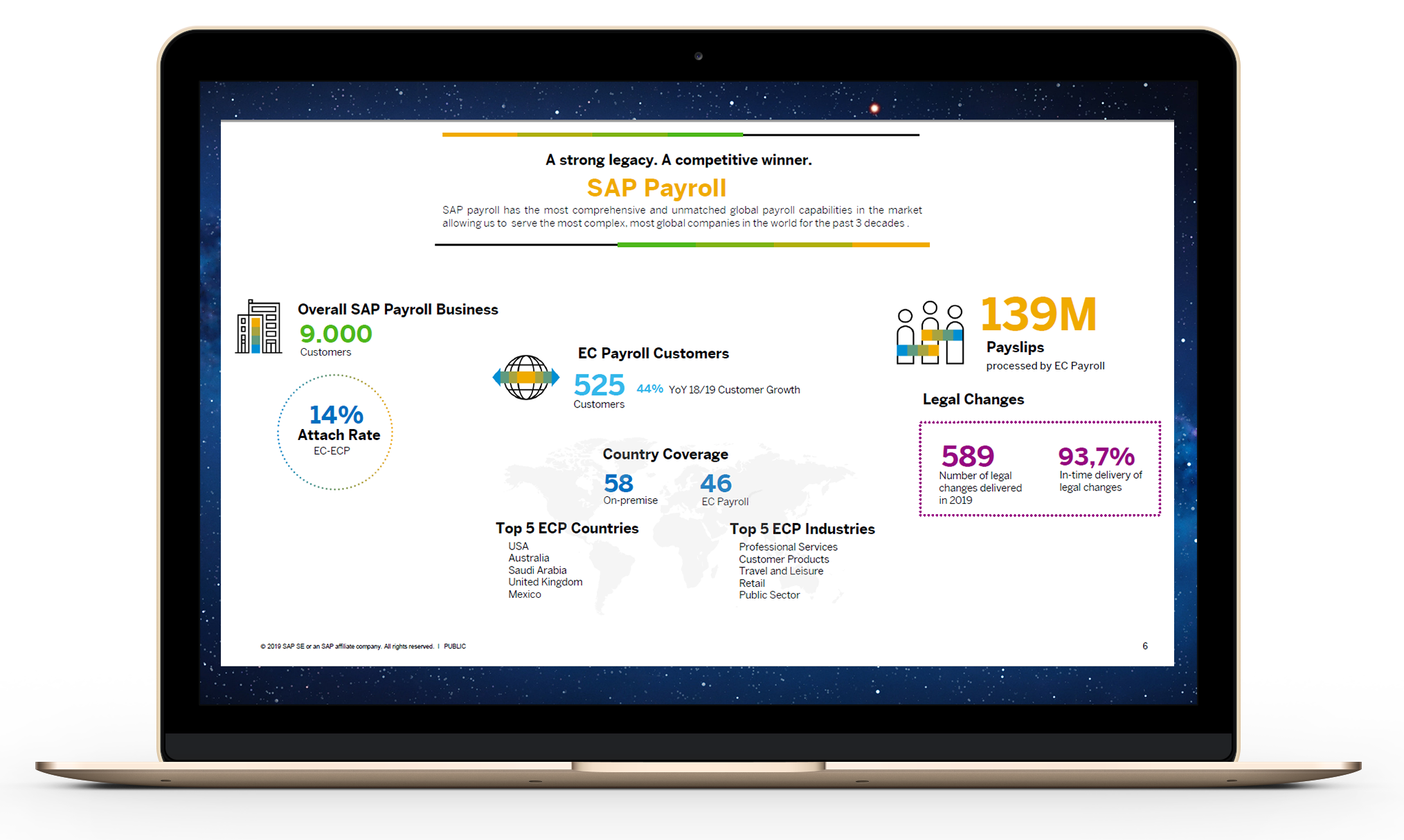 © SAP 2019
How many customers have SAP Payroll?

There are approximately 9,000 licenses sold for SAP On-Premise Payroll. As announced earlier this month, there are 525 licenses sold for SAP SuccessFactors Employee Central Payroll, as shown in the SAP April 2020 update above.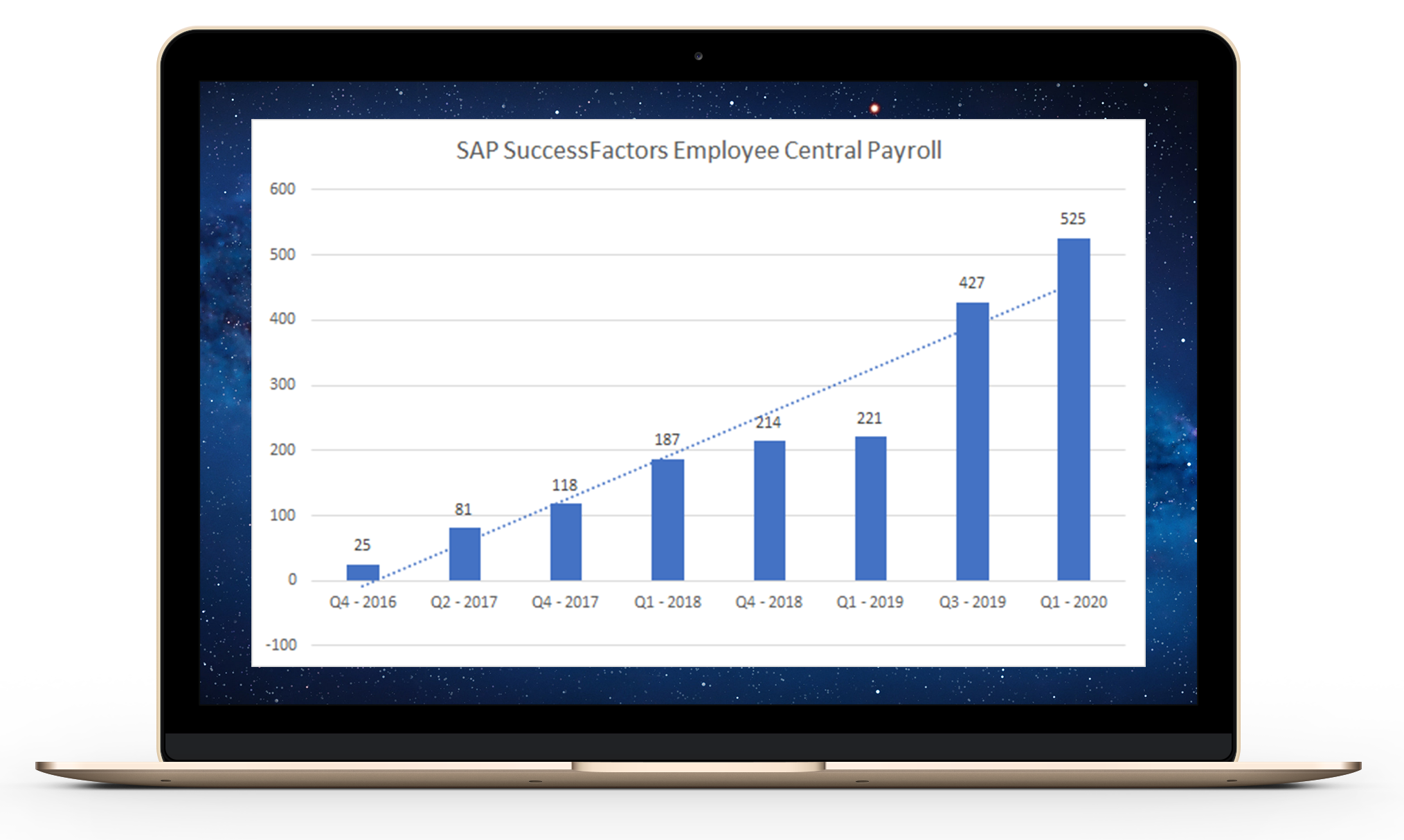 © EPI-USE Labs 2020




For those who have been keeping an eye on customers journeying from On-premise SAP HCM to SAP SuccessFactors in the cloud, the movement has been slower than expected. However, in the past year SAP SuccessFactors Employee Central Payroll has seen significant growth, as detailed in the chart above.

Last July, I published a blog called Can I keep my SAP Payroll? as a response to the most popular question I get from SAP customers. The answer I provided there is largely the same, which is:

Yes, you can keep your SAP On-Premise Payroll as existing customers can have guaranteed On-Premise support for their HCM system, including Payroll, through AT LEAST calendar year 2040, as detailed in the updated blog called

SAP announces maintenance changes for S/4HANA and SAP Business Suite 7

.

What are your Payroll Plans?

If you are one of the customers who have decided to stay On-Premise with your SAP Payroll, or deploy an additional Payroll using SAP SuccessFactors Employee Central (via the Side-by-Side model), or if you are moving to or are live with SAP SuccessFactors Employee Central Payroll, we can assist you with your reporting and document needs using the SAP-certified solution, Query Manager, as detailed in this blog: Payroll Reporting in SAP SuccessFactors.