SAP's approximately 13,500 HCM customers are all encouraged to begin their journey from SAP HCM On-Premise to SAP SuccessFactors and the cloud. I've talked quite a bit in our Let's Talk HCM blog series about the options that customers have while they make their journey, including these blogs here, here and here.
If you are not in the know on why customers are making the journey from on-premise SAP to SuccessFactors in the cloud, or what options they have to get there, please feel free to watch an on-demand webinar I gave on this subject in May 2019.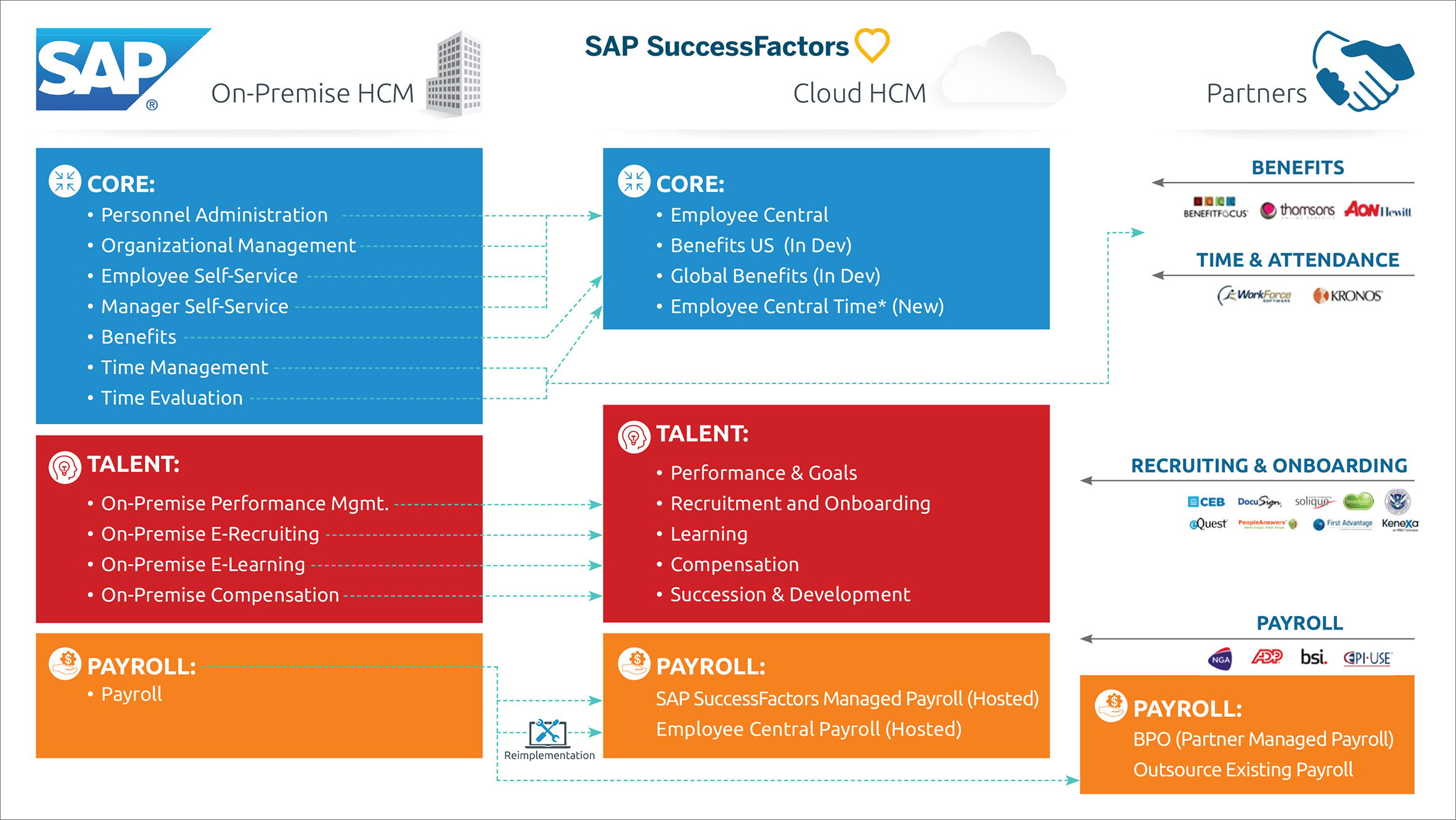 Regardless of where you are in your journey, you have a requirement for reporting. Integration is one of our most important strategic focuses on the HCM side for EPI-USE Labs, and we will continue development on integration to keep pace with our clients and the market to ensure that we are with them on this journey. The world-class, SAP-certified Query Manager reporting solution has been helping thousands of clients around the world just like you to solve their reporting challenges for all things SAP HCM, Payroll, time etc.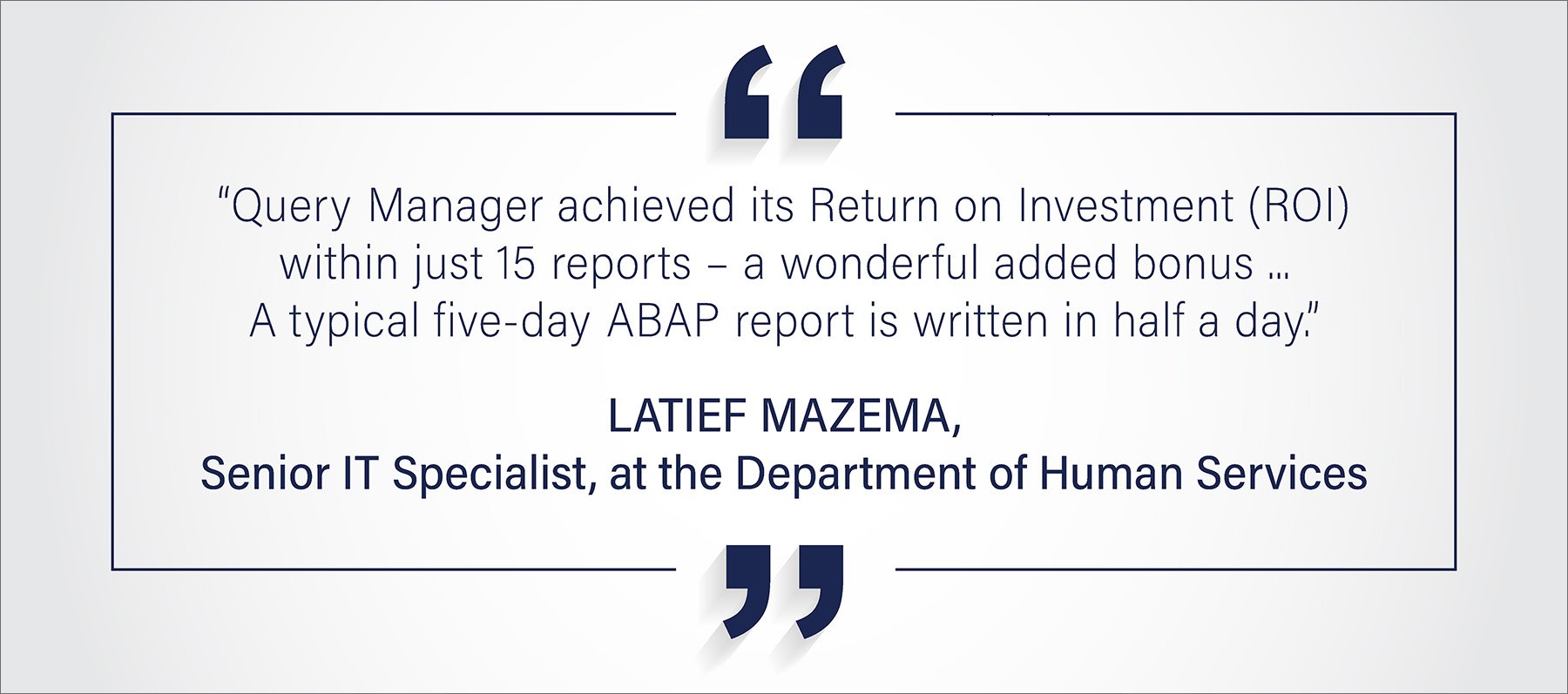 Did you know that Query Manager can also report on SuccessFactors data?
It doesn't matter where you are in your cloud journey, you can leverage the Query Manager SuccessFactors Integration Add-On to access your SuccessFactors data. Some of the popular applications of this for our current clients include:


Comparing data between SAP and SuccessFactors to identify differences
Whether it's for validation that data loaded correctly or for an ongoing audit, the Query Manager SuccessFactors Integration Add-On provides users with the ability to compare and validate data. See a sample report that shows fields from SAP and SuccessFactors side-by-side in a report.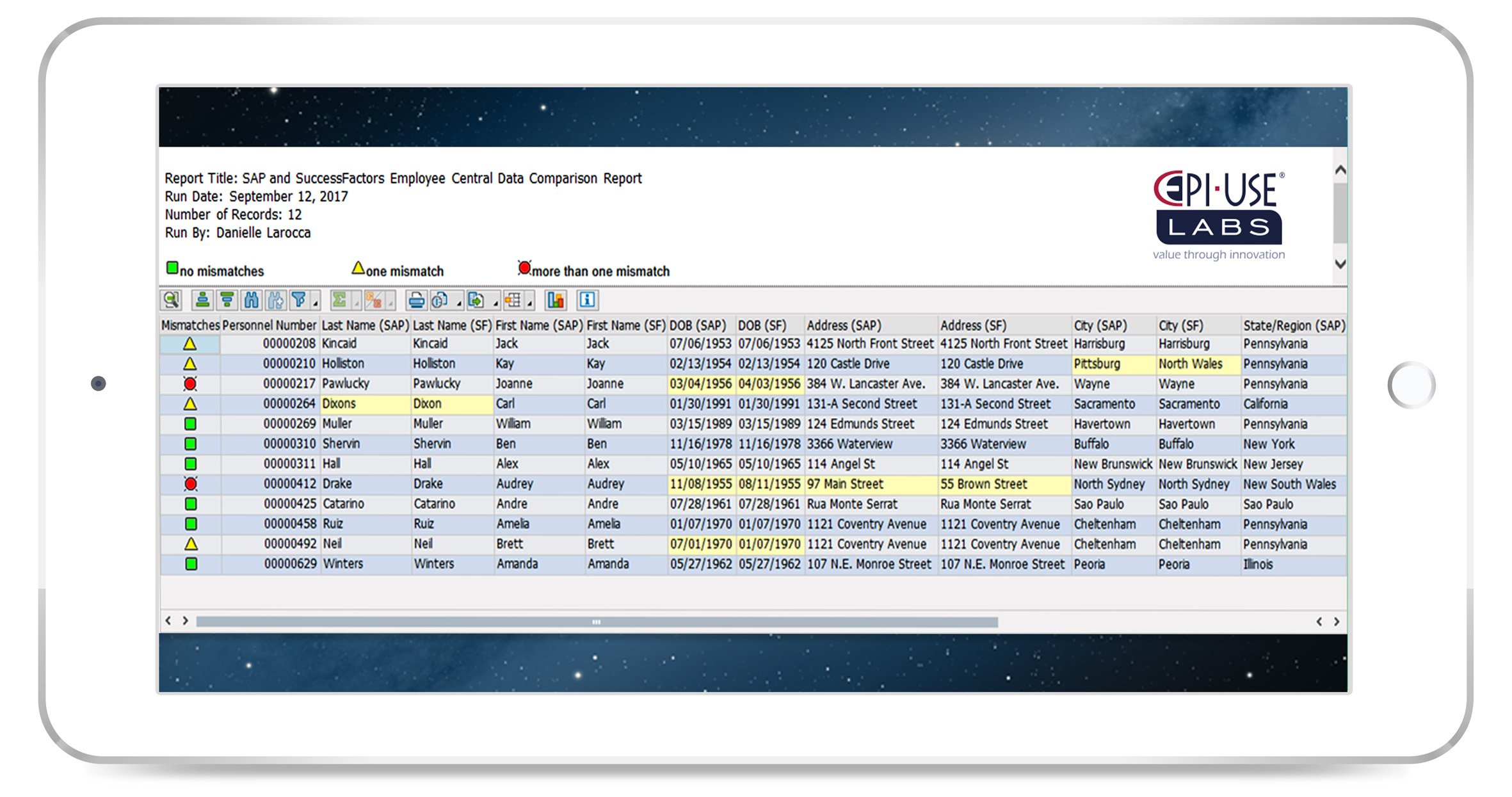 Employee Central Payroll Reporting
Whether your data is in SAP On-Premise Payroll, SAP SuccessFactors Managed Payroll or in SuccessFactors Employee Central Payroll, there is no solution that does a better job of reporting on payroll than Query Manager. If you are curious about which types of payroll reports are available with the solution, see here. To see a sample report with payroll data viewed through our web app for browsers and mobile devices, see below.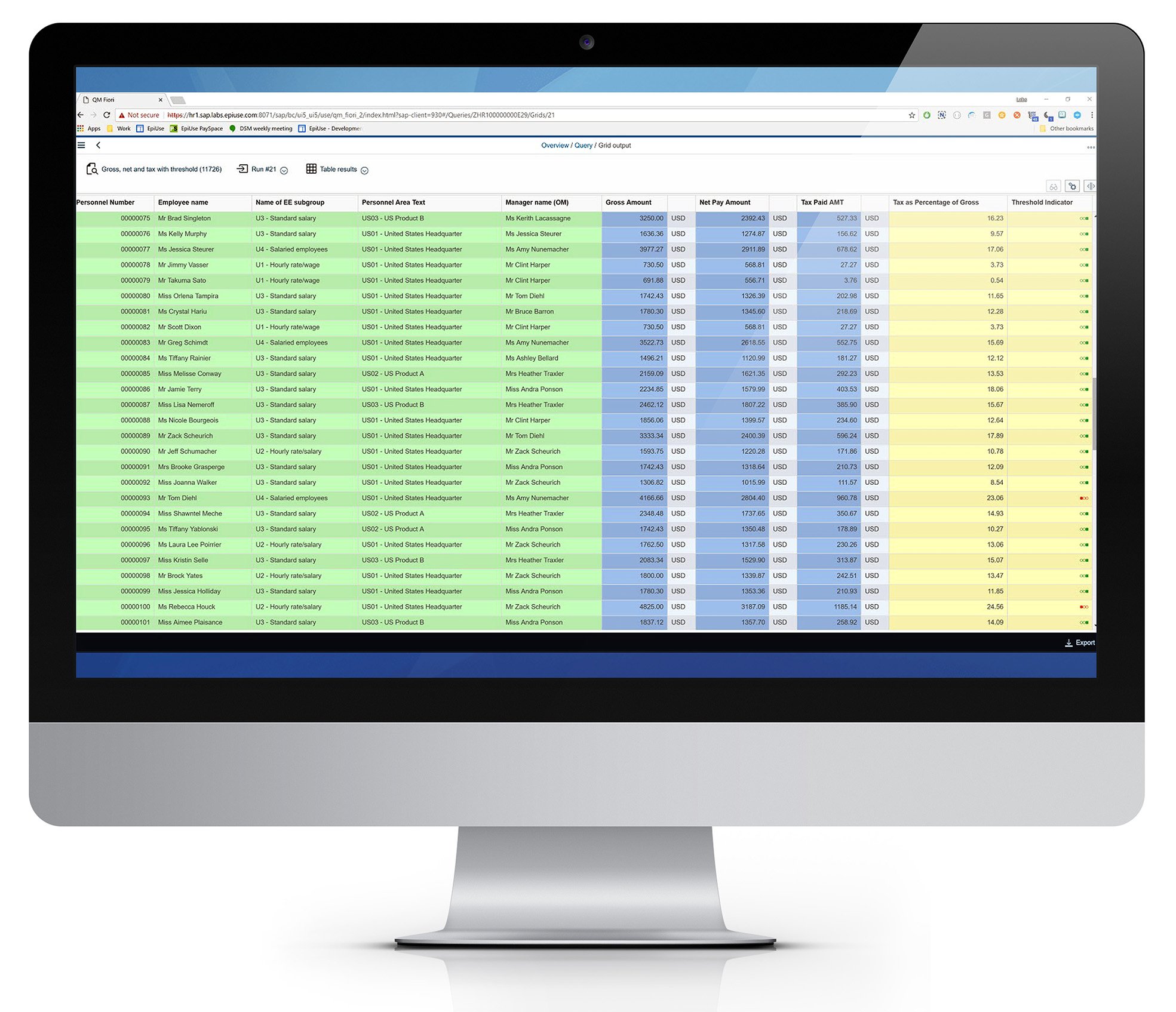 Validating that HCM and Payroll data is accurate as part of an upgrade project
Use of Query Manager to extract data from SAP HCM and its related configuration tables to assist customers in moving their data from on-premise to SuccessFactors.
You can use the Query Manager SuccessFactors Integration Add-On to help with data replication challenges
In the SAP SuccessFactors space, customers are doing quite a bit of data replication. As clients make their journey from on-premise SAP to SAP SuccessFactors, a popular challenge clients face is that they do not have a level of confidence that the data replication is working as it should, and they want the ability to audit that the data is consistent between the systems. The Query Manager SuccessFactors Integration Add-On compares the data between the two, and highlights any identified differences. You can then quickly identify any discrepancies in the data and take action accordingly. You can even schedule the report to show only a list of discrepancies for action, which can be automatically emailed to others.
Consolidated Headcount Reporting from SAP and SuccessFactors
Customers often have employees in various systems including multiple SAP systems, external SuccessFactors and other third-party systems. Customers want a consolidated headcount that includes the data from each of the disparate systems, and the Query Manager SuccessFactors Integration Add-On makes it easy to do this.
On-premise SAP HCM + SuccessFactors Recruitment data
A popular use of integrated reporting includes a report of employee core HR and Payroll data from on-premise in tandem with data from SuccessFactors Recruitment to identify things like cost for hire, determining correlations between master data and recruitment data (i.e. Millennials tend to apply via a mobile device and stay with the company on average of 2 years compared to Baby Boomers who enter through a third party referral and stay on average 7 years).
On-premise SAP HCM + SuccessFactors Employee Central data
In today's world it is imperative to ensure that an employer has a culture of diversity and inclusion. For those customers who have SAP On-Premise Payroll and SAP SuccessFactors Employee Central, the data related to ethnicity, age, race, religion, gender, disabilities etc. can sometimes be in disparate systems. A solution like the Query Manager SuccessFactors Integration Add-On gives you the ability to access all of this data in a single report. Accessing this information could assist in doing an evaluation to ensure pay equity among different groups, male, female, young, old etc. It can be leveraged to answer questions such as "What is the ethnicity and gender profile of our Highly Compensated Employees (HCE)?" or " What is the promotion history for men vs. women?".
Access your Query Manager data from SuccessFactors
All data is accessible via web browsers, mobile devices, self-service portals, HR Renewal portals or even from within SAP SuccessFactors Employee Central.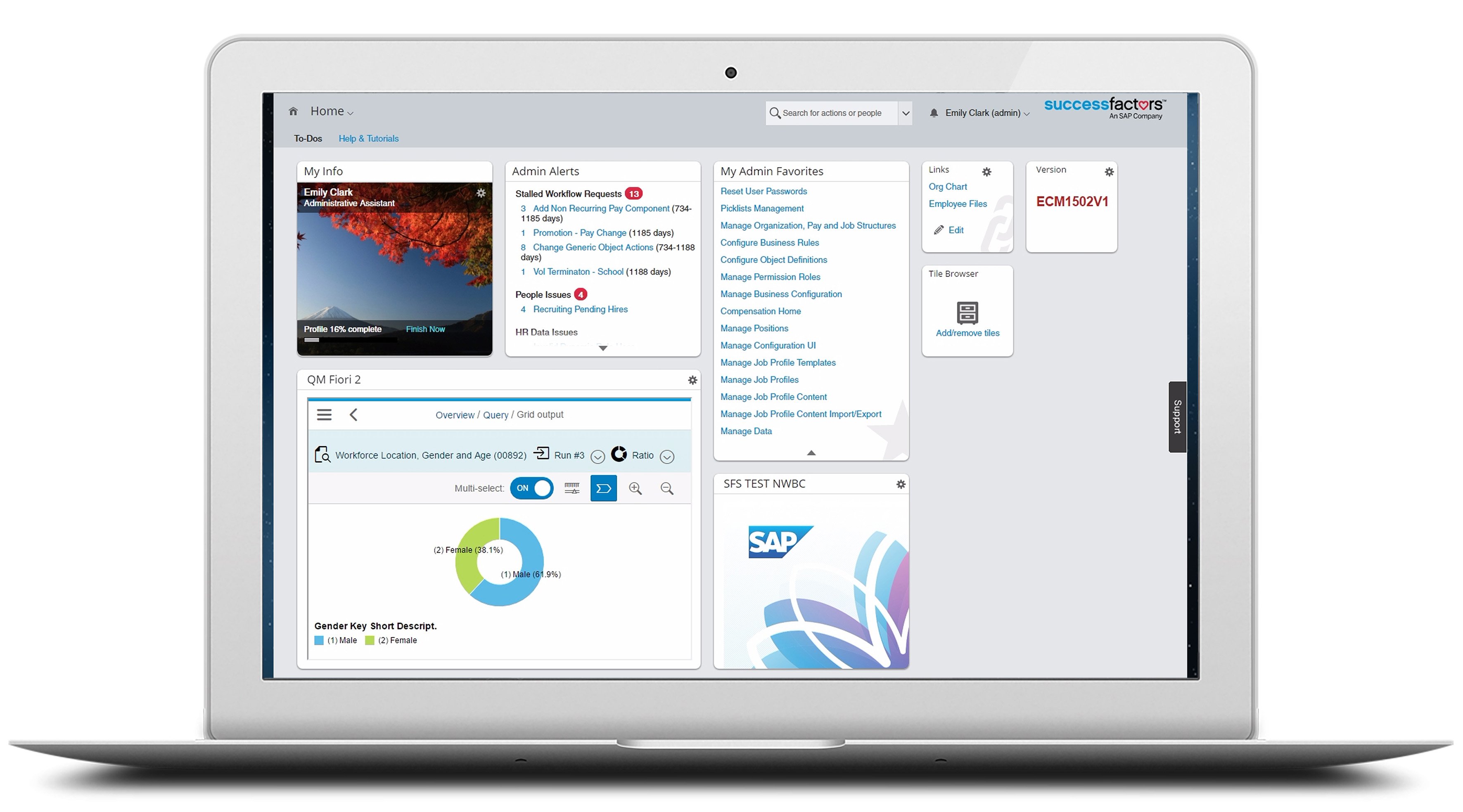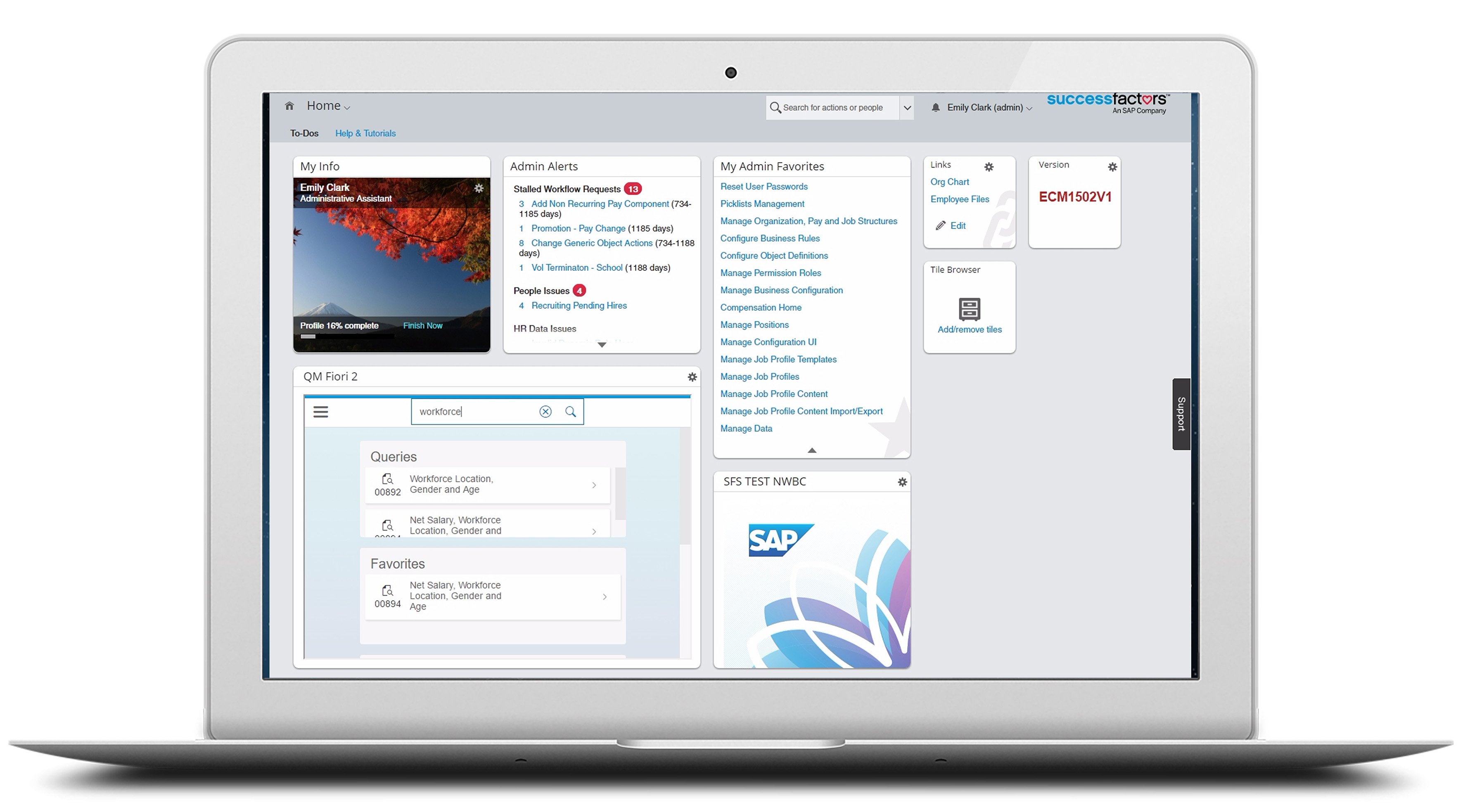 Query Manager is easy to use
Query Manager is designed to make it easy for an end-user to build their own reports. Users can simply select fields from the left side of the screen which includes fields from all areas within SAP HCM, Payroll, SuccessFactors, Configuration and virtually any other data source, and drag them on to the right hand side of the screen to build a report (see sample below). Users follows the roadmap at the top of the screen to easily create the reports they need, in minutes.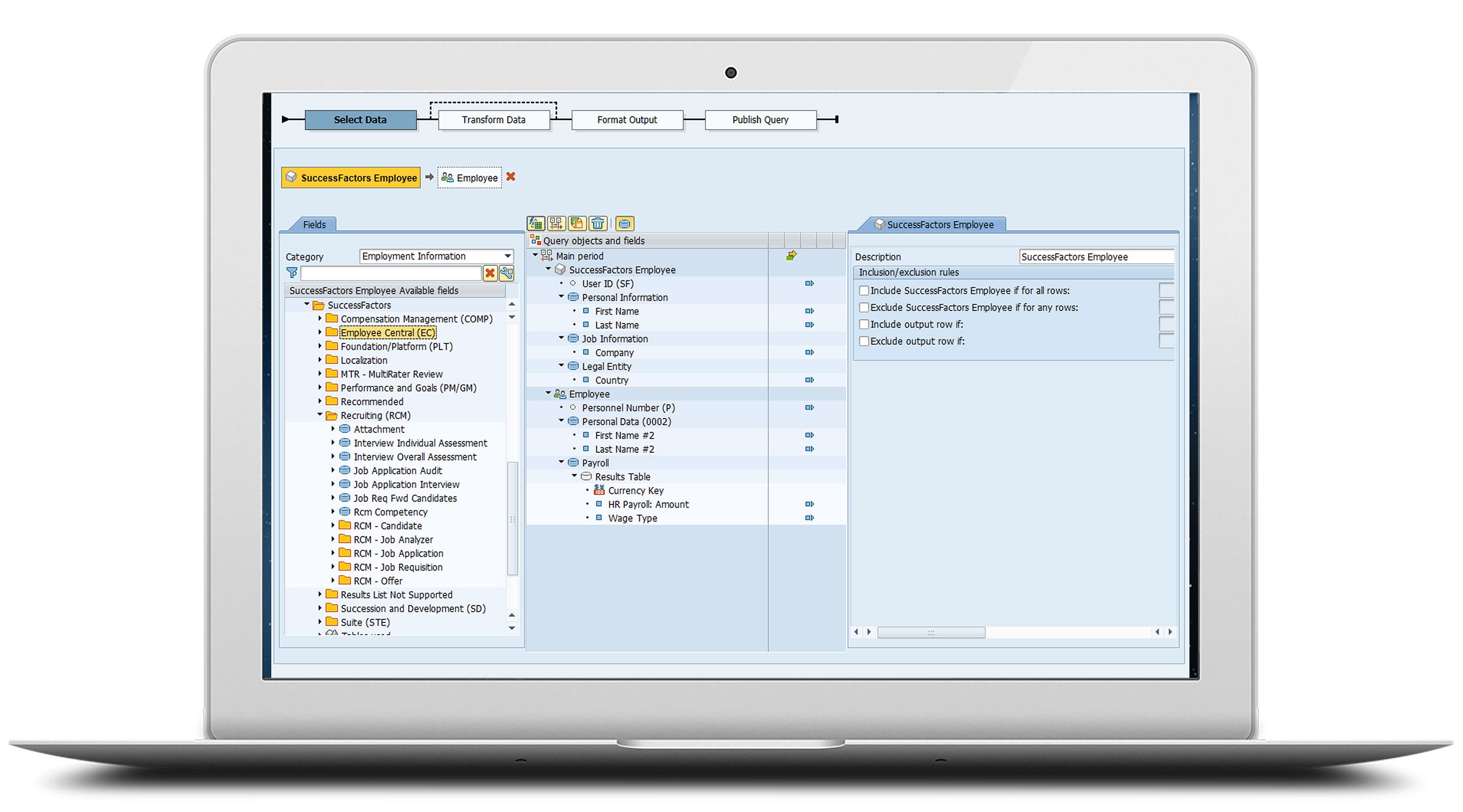 Query Manager is a SAP-certified Solution
Query Manager is a certified solution by SAP and it is also listed as an approved add-on available for SuccessFactors Employee Central Payroll (via SAP Note 2167337). It uses SAP's recommended OAuth2 with certificate-based SAML authentication and adheres to role-based authorizations.

There are many reasons why a customer would require access to SuccessFactors data with their SAP HCM data. The Query Manager SuccessFactors Integration Add-On makes it easy and secure. To learn more about Query Manager or the Query Manager SuccessFactors Integration Add-On, please feel free to reach out to me directly at danielle@labs.epiuse.com.