SAPPHIRE NOW has come and gone. If you didn't make it to the show, don't worry, here are all the highlights.
1. SAP CEO, Bill McDermott's Keynote: "We're here to help #TheBestRun businesses make the world run better"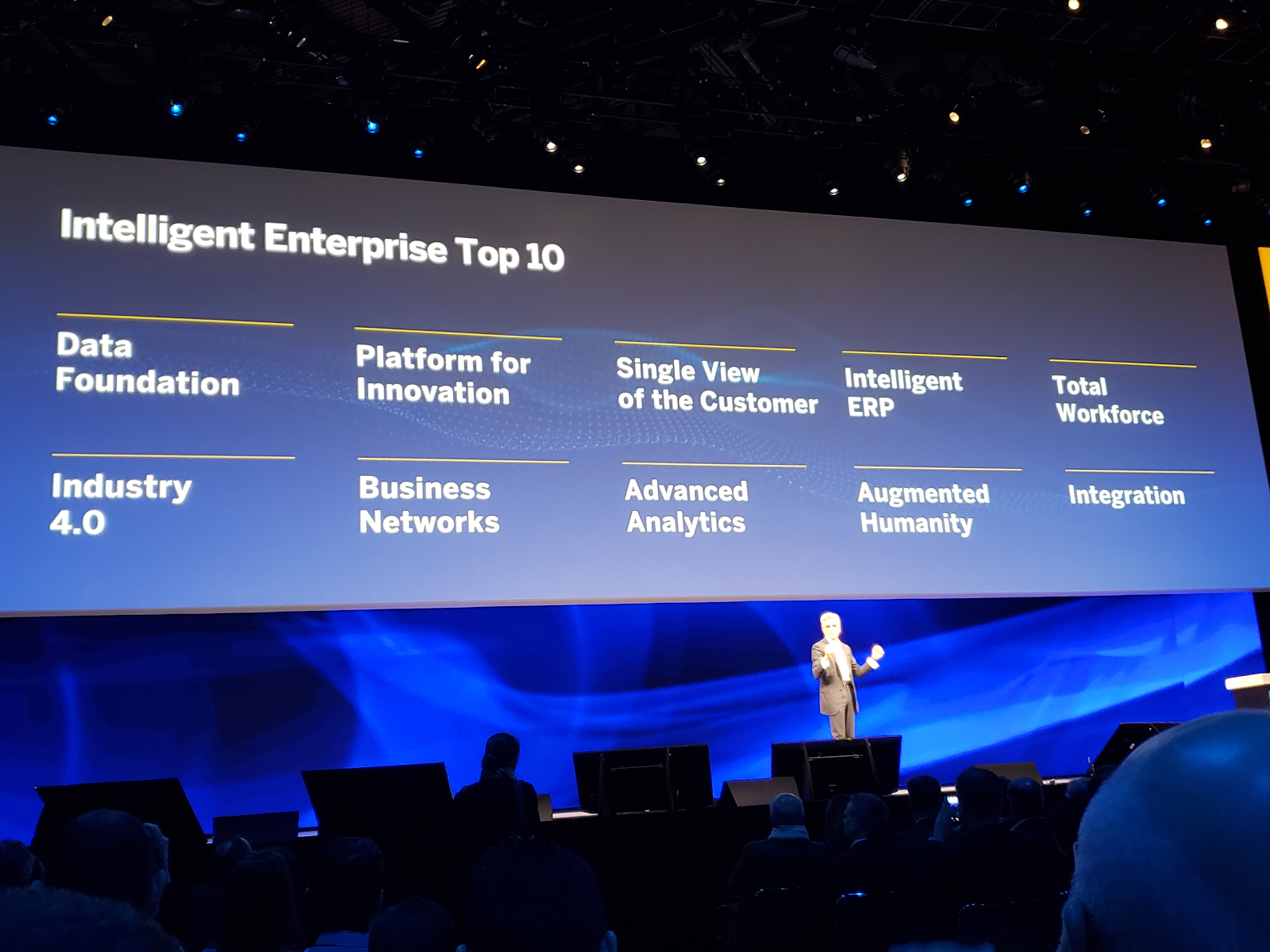 SAP put its focus on the "Intelligent Enterprise" which consists of SAP Cloud Platform as the central element, S/4HANA as the foundation and C/4HANA - SAP's modernized CRM software suite.
The other major announcement was the SAP HANA Data Management Suite (more on that below). You can watch a replay of the keynote here.
2. We are ERP: Elephants, Rhinos, People - Transforming elephant and rhino conservation (#TheBestRun)
"The world needs you now more than ever, people, planet, and profit: Progress for each relies on you as leaders of consequence, because the best run businesses make the world run better, and you are the best." - Bill McDermott, SAP CEO
One of SAP's big messages at SAPPHIRE was "The best run businesses make the world run better." Going "Beyond Corporate Purpose" is a part of our daily activities at EPI-USE Labs (a proud member of groupelephant.com). We achieve this with a bold, non-profit organization called Elephants, Rhinos & People (ERP).
Rhino horn is worth more than gold on the black market, and a set of elephant tusks can be worth thousands of times the per capita income in poor rural areas in Southern Africa. ERP and SAP believe these majestic creatures are worth more – immeasurably, infinitely more – than all the effort, innovation, and dedication it will take to save them. Powered by determination and SAP, ERP is now changing people's lives in poor rural areas, and saving more wild elephants and rhinos.
3. What's new in SAP SuccessFactors reporting from SAPPHIRE 2018
Reporting in the SAP HCM on-premise space has often been cited as the single biggest challenge for customers. It's troubling to think just how many of SAP's 13,000 on-premise HCM customers are still using tools like the Ad Hoc Query for reporting.
Past blogs have outlined the many shortcomings for on-premise HCM reporting, and the starts and stops related to getting real-time data from SAP for some of the most important areas in HCM reporting, like time and payroll.
While attending the 2018 SAPPHIRE show last week, Danielle Larocca learned that SAP is working to ensure that reporting and analytics is not going be a challenge in their future landscape.
Read the entire blog by SAP Mentor, Danielle Larocca.
4. GDPR (the General Data Protection Regulation)
GDPR was a trending topic at SAPPHIRE, with many sessions and interviews around the topic. The core of GDPR is about personal data and data privacy. Companies are thinking about appointing Data Protection Officers to handle privacy and governance, as well as updating their privacy policies, reviewing how they are handling and processing data and data retention. Basically anyone who handles customer data, whether it be marketing, sales or otherwise, needs to know about GDPR. If you stopped by our booth, you would have seen our GDPR Solutions for SAP, including our unique data scrambling solution Data Secure and our GDPR Compliance Suite (Data Disclose, Data Redact and Data Retain).
5. SAP C/4HANA
SAP announced the launch of SAP C/4HANA as the 4th generation Customer Relationship Management Suite (CRM). Read the announcement.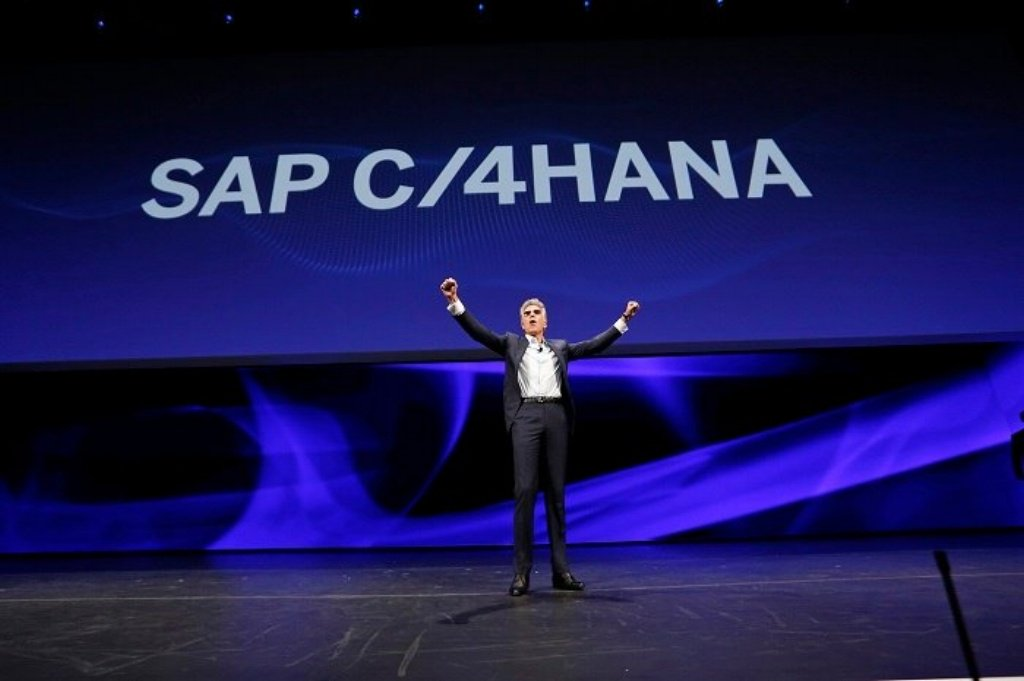 6. SAP HANA Data Management Suite
Hasso Platner announced the top 5 innovations in the SAP HANA Data Management Suite.
Data Pipelines

Text & Search

Spatial & Graph

Data Anonymization;

Persistent Memory
"SAP Data Hub allowed us to increase efficiency in our operations and delivery by 30 to 40%" - Hasso Plattner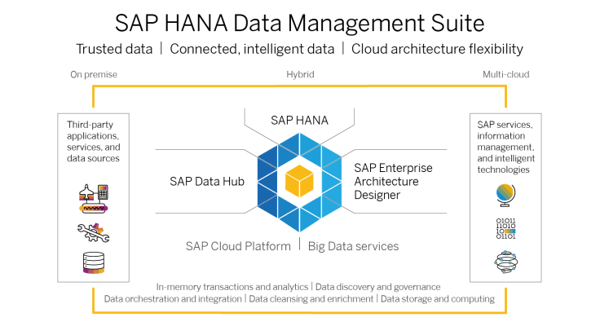 7. Day 3 of SAPPHIRE - focused on humanity and inspiration
Bill McDermott sat down with rocker Jon Bon Jovi to talk about his organization JBJ Soul Foundation, which is a non-profit organization dedicated to helping those dealing with the issues surrounding homelessness and hunger. You can follow his organization on twitter at @JBJSoulFound.
Jon had a great quote that reflected the vision of his organization: "If we are going to be judged one day for what we did, I hope it is about what we did to impact the world."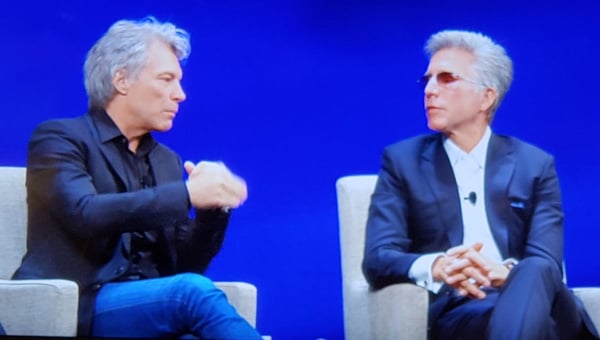 SAPPHIRE NOW wrapped up the event with an amazing performance by none other than Justin Timberlake. Fans went crazy at Amway Center where the concert was held and Justin put on an incredible show!
Our team had so much fun at the show! We always enjoy seeing our customers, colleagues and friends. We think it was the best SAPPHIRE yet (and apparently the largest according to Bill McDermott), with over 21,000 attendees. Can't wait for next year's event on May 7-9, 2019!
Here are a few pics from our booth and our team: Elephant stuffed animals for ERP, giving away umbrellas, and drinking craft beers from Orlando Brewing!
| | |
| --- | --- |
| People loved the cute elephants for #ERP! | Giving out umbrellas |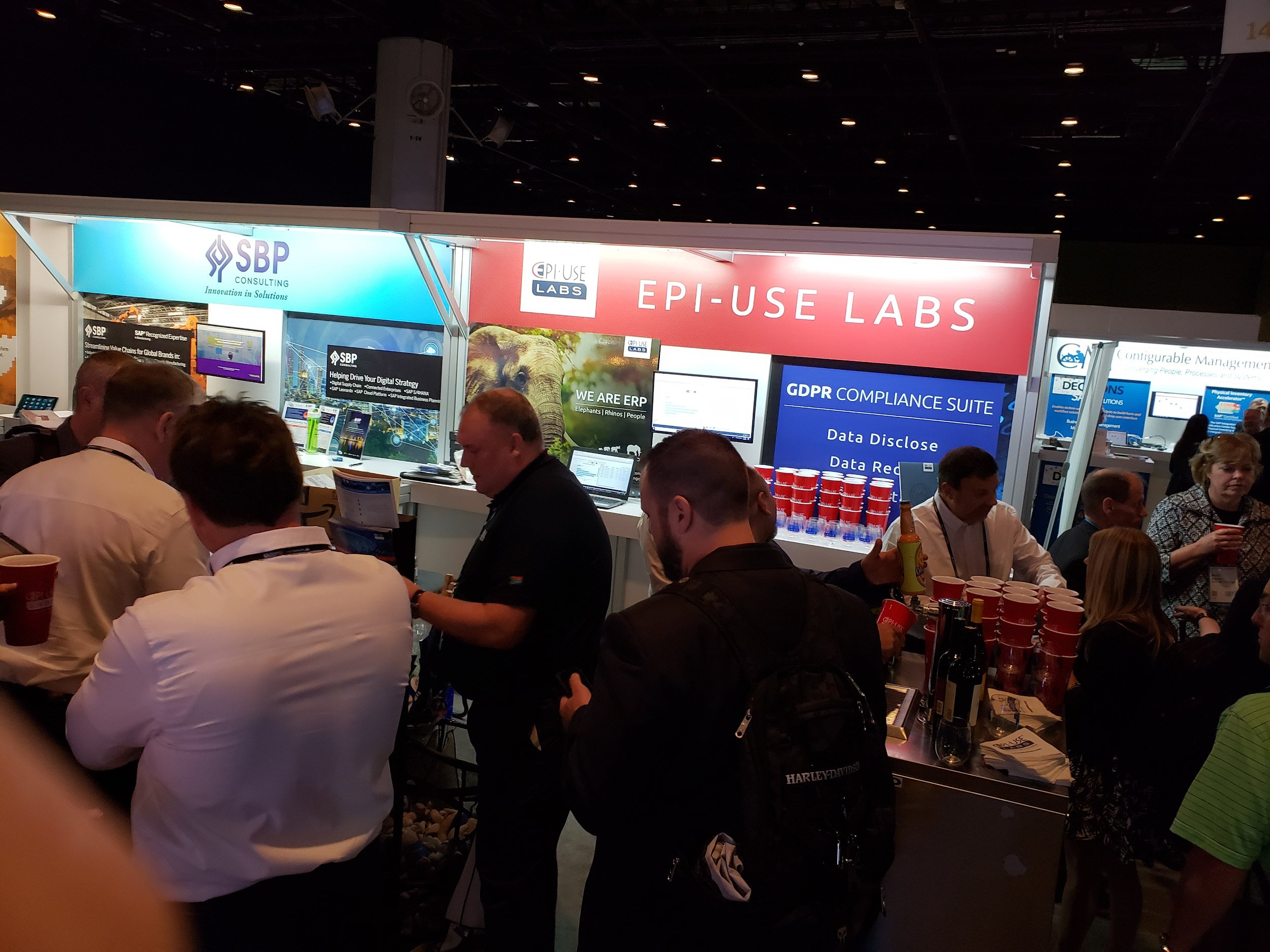 Having Orlando Brewing Company's very best pale ale!
Don't miss out on our next GDPR Webinar one month after the deadline on June 25th. Register below.