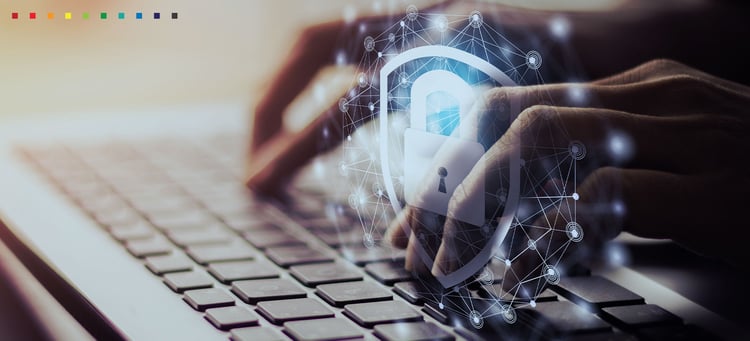 Since its hasty inception, the California Consumer Privacy Act (CCPA) has stirred up debate across the United States. As more states develop data privacy laws, many businesses struggle to comply with laws that often contradict each other. Read on to learn how the CCPA impacts you.
The CCPA landed on 1 January 2020
Regardless of differing opinions, the CCPA has taken effect, and companies doing business within the jurisdiction of California must comply with it.

The complexity of SAP® makes compliance with data privacy legislation particularly challenging. And without the right tools, CCPA compliance can seem like an insurmountable task.
Am I supposed to comply?
In broad terms, the CCPA applies to any for-profit entity that engages Californian consumers and households. For a more in-depth discussion on the thresholds for compliance, you can look at Chapter 2 of our guide here.

Even if your business is registered in a different state or country, the CCPA applies to your business. Some may argue that federal law doesn't have jurisdiction internationally (or even in other states), but that same argument was made for the GDPR and proven to be a myth.

In fact, when future courts levy fines and penalties against companies that are non-compliant, they are likely to test the CCPA's 'extra-territorial' nature. Nobody knows at this early stage how the courts will respond, but with the current emphasis on data privacy, they are likely to favor the consumer.

This uncertainty is a cause for concern, and a good enough reason not to be complacent about compliance.
What can I do to comply with the CCPA?
What you need to do will depend on the extent of your current data privacy efforts. Some organizations already have fully developed compliance programs in place, while others haven't needed to consider it until now.
I have no data privacy program
If you have no data privacy program in place, you should urgently start the process. You should consider: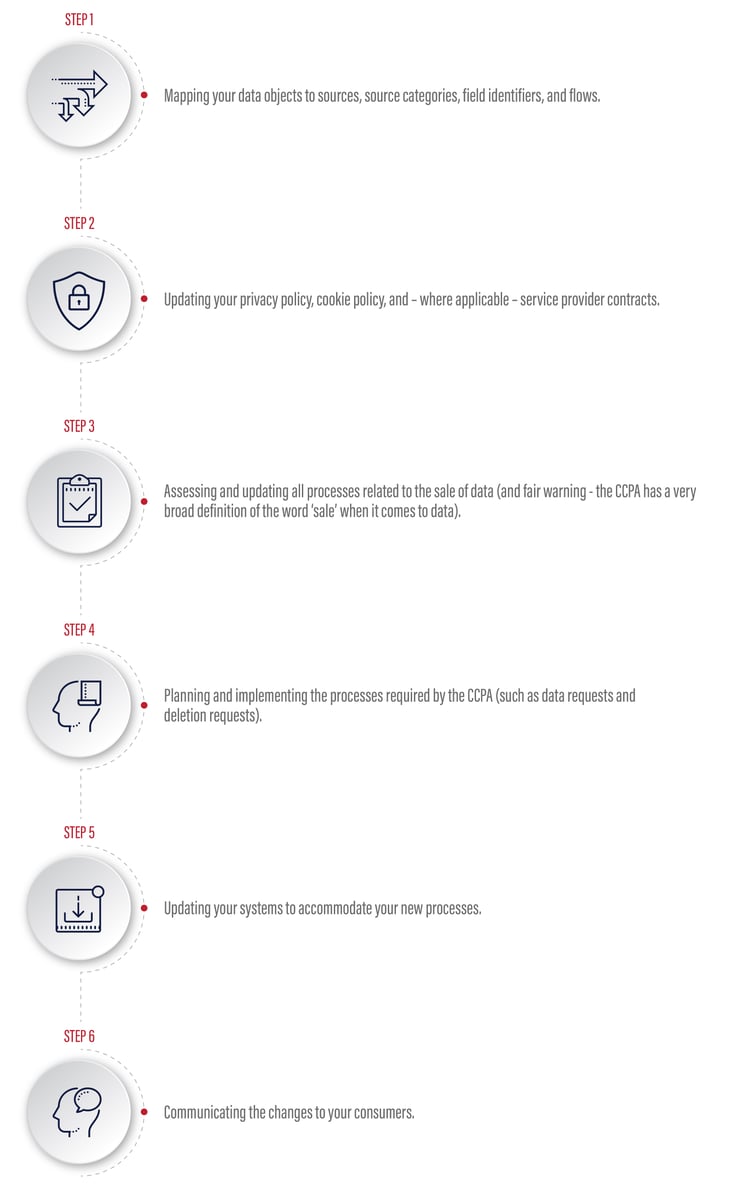 I am busy implementing a program in line with GDPR or other legislation

If you are currently preparing for compliance with other data privacy legislation, you will need to identify the differences in requirements between that legislation and the CCPA.

In many ways, the CCPA shares similarities with other legislation, allowing you to apply the same processes. However, compliance with GDPR, for example, won't guarantee compliance with CCPA, as there are some key differences.
I have a fully developed data privacy program
If you have a fully developed data privacy program, there are a few quick wins you can apply to get you closer to full CCPA compliance: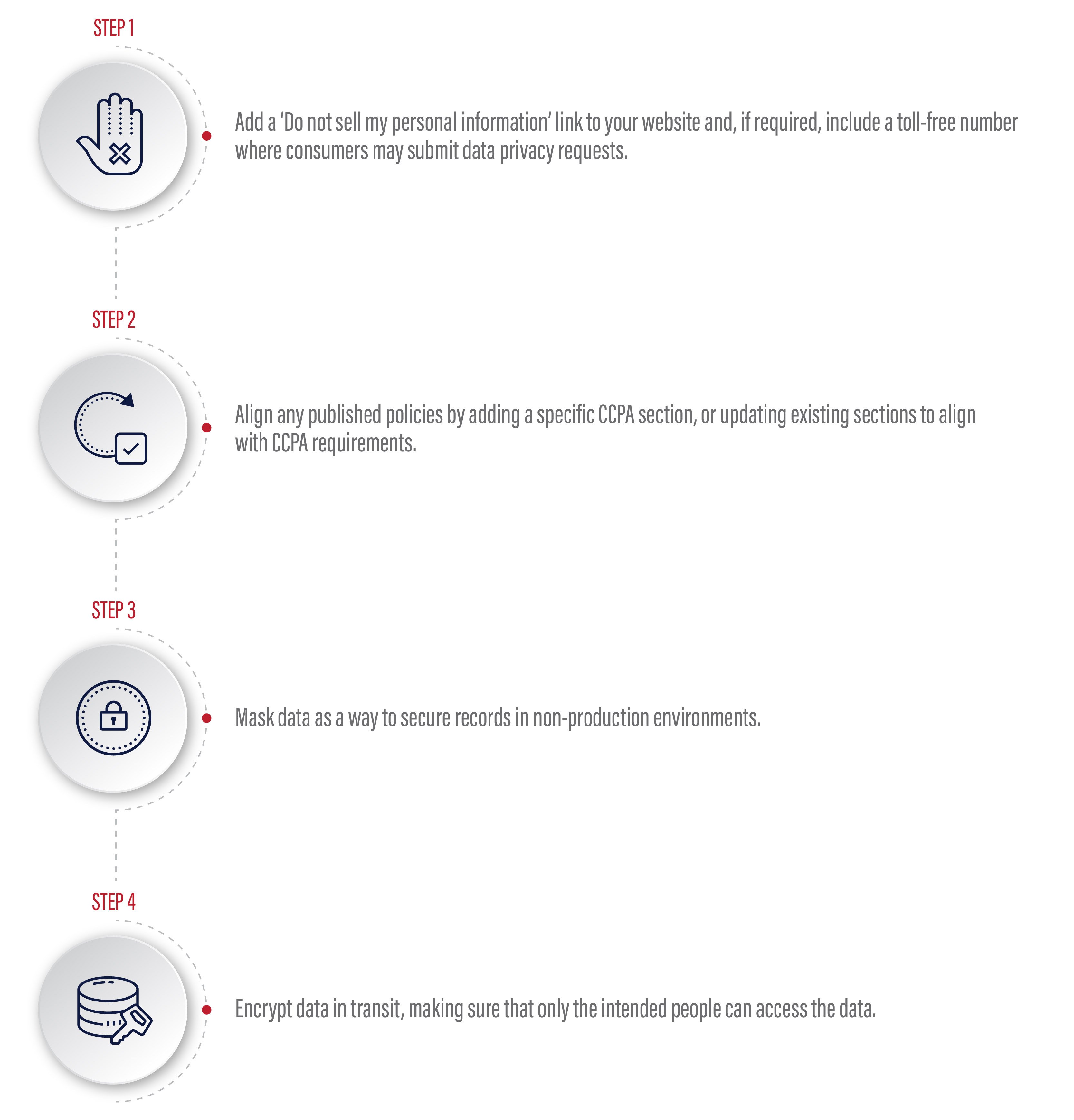 Need some help?
We understand the complexity of implementing data privacy compliance in large organizations, especially when it comes to complex SAP systems. Read our white paper on making compliance easier from an SAP perspective to understand your options.
Disclaimer
This blog is not intended as legal advice and should not be construed as such. Its purpose is to provide information for educational purposes only and makes no claims or guarantees with regards to efficacy, accuracy or full compliance with the law discussed herein.

Please consult with an appropriate legal advisor before implementing any part of a CCPA compliance project. EPI-USE Labs will not take any responsibility for misinterpretation or incorrect application of practical measures towards compliance resulting from the use of this information.