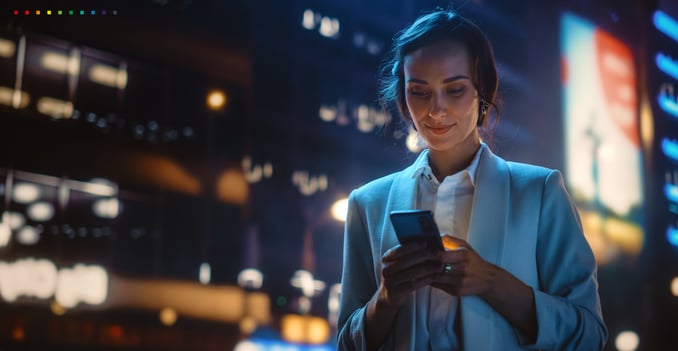 We take our VAR support obligations very seriously, often providing annual cost reduction opportunities, implementing additional value-add services that you may not be aware of, and acting as a trusted advisor and mediator for your engagement with SAP®.
Changing your SAP Support Partner can be a scary proposition and the need to be back in a steady state with minimal disruption is vital to the smooth running of your business. You will want the assurance of working with a Support Partner who has proven credibility, who has the expertise and who will put your needs first.
While we continually strive for the highest levels of client satisfaction, we know that when it comes to SAP support, what works for one client may not work for another. In our support offering, we have the expertise and flexibility to find a solution to suit your unique needs. Please check out our ebook for some helpful guidance on what to look for if you are considering a change of SAP VAR Support Partner.
Smooth transition
One of the key elements to consider in any change of support partnership is the smooth transition of service. Throughout my long career in SAP implementation and support, I have undertaken all types of transitions and have come across all the issues you could possibly imagine – and probably some you couldn't. In this blog, I will look at the importance of keeping the time and cost of transition under control, keeping the client updated regularly, following a tailored transition plan and having the right people in place throughout to ensure a successful transition into a steady state.
'Triple A' approach
Depending on the size and complexity of the system, and taking into account the scope of support, transitions can vary enormously in time and resource. However, a proven methodology is key. I can't really speak for any other consultancies here, so I'll tell you about our approach.

Our SAP Consultants and Transition Managers come with not only years of SAP expertise but often with industry experience. We are SAP Partner Center of Expertise (PCoE) certified and use an approach which has been developed and refined over the last two decades, keeping the transition period as short as possible without cutting any corners in quality.
To provide this flexibility, we use our 'Triple A' methodology ‒ Activate, Assimilate and Accelerate.
Activate:

Service Delivery Manager owns the process and takes typically three to five days for information gathering and system set up.

Assimilate:

Transition Manager owns the process. Consultants embedded into project during UAT/ELS. Consultants document solution and knowledge share to wider team.

Accelerate:

Transition Manager owns the process. Information gathering per functional area issued in advance of on-site meetings. This helps prompt discussion to capture processes, tailor developments and batch jobs. Additionally, as part of the Accelerate method, our consultants create Value Maps to identify areas of improvement and make recommendations to achieve ideal state.
It is important from the outset to have the right people in place to ensure a successful transition. Depending on your specific needs, a Transition Manager and a Service Delivery Manager would be assigned to your account. They will work with you and your team to create a Transition Plan. They will co-ordinate and track the progress of the transition and be the main points of contact throughout the entire process, ensuring continuity and the speedy resolution of any issues.
The Transition Manager will identify the technical and functional resource required to undertake the necessary knowledge transfers. Another key responsibility will be to highlight and document any risks or issues and manage these throughout the process.
Collaboration is the key
Speaking more generally, a collaborative approach is key to a successful transition. It is another important task that a Transition Manager should undertake, working with you to identify all critical business processes, to agree and document key performance indicators (KPI) and to agree the critical success factors (CSF) of the transition itself.
It is hugely important that you nominate someone as your own Transition Manager to help resolve any resourcing or priority conflicts, which may otherwise impact on the transition process. Your Support Partner should work with you to agree the standards to be followed and support the development of the Transition Plan.
Your nominated person should work closely with the Support Partner's Transition Manager to agree call logging procedures, service level agreements and reporting mechanisms. They will also need to facilitate any knowledge transfer sessions with an incumbent supplier and help with the completion of any outstanding documentation.
It is important that the support service changeover is communicated within the business and that end-users are consulted and advised of any new processes. Your Support Partner should be responsible for communicating and supporting the go live from their perspective internally to ensure that their support teams provide a seamless launch of service.
Face-to-face meetings with your key stakeholders have the additional benefit of building strong relationships from the outset. Your Support Partner's consultants should review business processes and procedures, including blueprint documents and functional and technical specifications. This ensures clarity around the system functionality and key processes. They should also review and understand the interfaces and batch jobs in place, and review configuration notes. The team should then transfer the knowledge gained to the wider partner consulting community. This will ensure that the go-live into BAU will be as smooth as possible with quicker turnaround times on incidents and changes, allowing you and your team to concentrate on running your day-to-day business.
Proven methodology and transition experience
We believe there are many benefits to having a mature transition process in place when changing your SAP VAR Support Partner. By working with our sister company G3G in providing this support offering, we have the expertise and flexibility to build a solution to suit your unique needs.
Our Transition Managers are highly skilled and are able to take much of the stress out of the process by understanding the key activities required to enable a successful transition. We have a robust, mature and repeatable methodology in place that is flexible to your unique requirements. Our consultants have worked on many different SAP systems, across many industries, and have a depth of knowledge that allows them to quickly understand and learn how your system and processes operate. An additional benefit is that during the knowledge transfer phase, our consultants are already looking at how the programs and processes could be improved to make your systems work more efficiently.
By working closely with your team throughout the process, strong relationships are developed, putting you and your business at the heart of things. From experience, our open and honest approach creates long-lasting partnerships based on trust and great client service.
Transition is, by default, a necessary period of change, usually from one SAP Support Partner to another, or from a large project into a BAU support state. Either way, this can be a worrying time for you and your team. If you'd like an informal chat about any areas in which we can help support you, please get in touch.
Proven methodology and transition experience
We are confident that we can provide better value for money and lower the costs of your existing VAR support contract. And with SAP's September deadline looming, we would be delighted to arrange a free half-day workshop with your team to explore what you should expect from a successful SAP VAR transition and ongoing support.