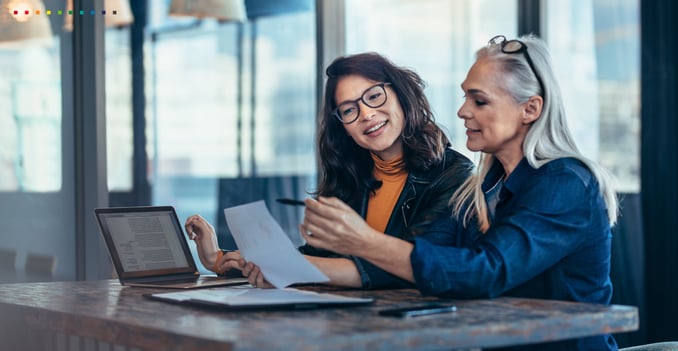 Did you know that you are under no obligation to remain with your current SAP® VAR Partner throughout the full life cycle of your SAP contract? But you must give notice to SAP of your intention to move to another VAR support provider before the end of September each year.
Switching your SAP VAR Support Partner is a big decision. It involves a lot of stakeholders who may be jaded from working with your current partner but still do not relish the thought of changing. But sometimes it is the right thing to do. If you are not getting the best value for money, or feel your systems or end-users are not well looked after, you should be exploring other options. So, how do you know when it is time to change your SAP Partner?
In my experience, there are usually three telling signs that indicate it's time to look for someone new.
Three signs it's time to switch partners
1. Not delivering on promises
As one of the first tests of your partnership, the ability of your SAP VAR Support Partner to connect quickly with your team to draw out your organisation's ways of working was critical. The team needed, at the very least, to be aligned on the processes, procedures and success measures by the time your support contract began. But it shouldn't stop there! Your Support Partner should continually demonstrate not just their understanding of your business needs but also your immediate and long-term growth strategy, and have the flexibility and capabilities to help you execute your plans. Their approach should also be proactive in offering innovative improvements and solutions to manage your SAP landscape.
If you have doubts about your partner's ability to work well with your team, it's time for a check point – perhaps an internal audit of service levels, alongside a 'drains up' conversation with your users.
2. Not achieving agreed service levels (SLAs)

If you have been with your current partner for a while, you will have a sense of how important your business is to them. Is the team spending enough time on site? Are you receiving the resources, support and commitment that you would expect from your SAP Support Partner? Has the level of communication and commitment waned since your first engaged with them?
One of the biggest warning signals of a support engagement going off track is habitually missed deadlines. If SLA milestones are repeatedly missed, ticket progress is not communicated efficiently, or issues are not escalated or resolved in an acceptable timeframe, it's time to start asking whether there is a commitment issue from your SAP Support Partner.
3. Declining trust in the team's capabilities

A successful SAP VAR support partnership is based on mutual respect and trust. Team dynamics are extremely important in your partnership, and you should have confidence in the team's collective capabilities. Where you once benefitted from the expertise of highly-qualified, experienced SAP consultants, are your issues now routinely dealt with by a more junior team – with the delays and frustrations this often causes? If you have identified an issue with the expertise or capabilities of one of your support consultants, the problem should be addressed by your partner immediately. If the issue is not properly addressed, mistrust ensues. Although all partnerships can experience uncomfortable hiccups along the way, when trust is eroded, it's more than uncomfortable – it's detrimental to your business's success.
Rules such as these will highlight employees who have had major changes in their data, and allow you to decide which are correct or improper. Changes could be caused by:
Characteristics of a strong SAP VAR Support Partner
Changing your SAP Support Partner can be a scary proposition, but the need to be back in a steady state with minimal disruption is vital to the smooth running of your business. Our latest ebook on the subject is available here and can help you navigate the whole process successfully.
There are many SAP Support Partners out there, and each will have their own unique selling points. You will want the assurance of working with a partner who has proven credibility, who has the expertise and who will put your needs first.
If you do decide to switch SAP partners, I would suggest ‒ as a starting point ‒ that you look for these characteristics from your next partner:
Executive-level commitment and clear issue resolution route
Experienced resources, certified in the latest SAP solutions
Industry and business process expertise (in your space)
Clear, open and honest communication (encouraged from both directions)
Proactive and able to identify and address potential risks to your SAP landscape quickly
Excellent client satisfaction ratings and referral rates
Long history of SAP Partner Center of Expertise (PCoE) certification.
SAP support is in the DNA of our sister company, G3G, and they continually strive for the highest levels of client satisfaction. We know that when it comes to SAP support, what works for one client may not work for another. By working with G3G to bring you this support offering, we have the expertise and flexibility to find a solution to suit your unique needs.
Free VAR workshop
With SAP's September deadline looming, we would be delighted to arrange a free half-day workshop with your team to explore what you should expect from a successful SAP VAR support partnership. And if you just have some questions that you would like to ask in the meantime, please do get in touch.