Cenoti™ connects your SAP® system to Splunk® Enterprise so you can manage your entire enterprise security monitoring via a single Splunk dashboard.
Evolutio and EPI-USE Labs have partnered to create proprietary software called Cenoti, which connects SAP with Splunk Enterprise. Cenoti allows companies to manage their entire security landscape with a single product, eliminating a common ERP security blind spot.
Addressing the increase in demand for data privacy compliance and enterprise security across SAP systems, Cenoti was launched at .conf19, which took place in Las Vegas from October 21-24.
Connecting Splunk to SAP with Cenoti allows customers to watch users and discover unusual behavior, track transfers and changes to sensitive data, and monitor critical KPIs. In addition, Cenoti provides pre-delivered Splunk dashboards and use cases for security, fraud, system health and operations. Some of these dashboards can be seen below:
SAP System Health:
Keep your SAP application servers healthy. Monitor peak use, system response times and work process queues. Spot trends in resource utilization and job execution.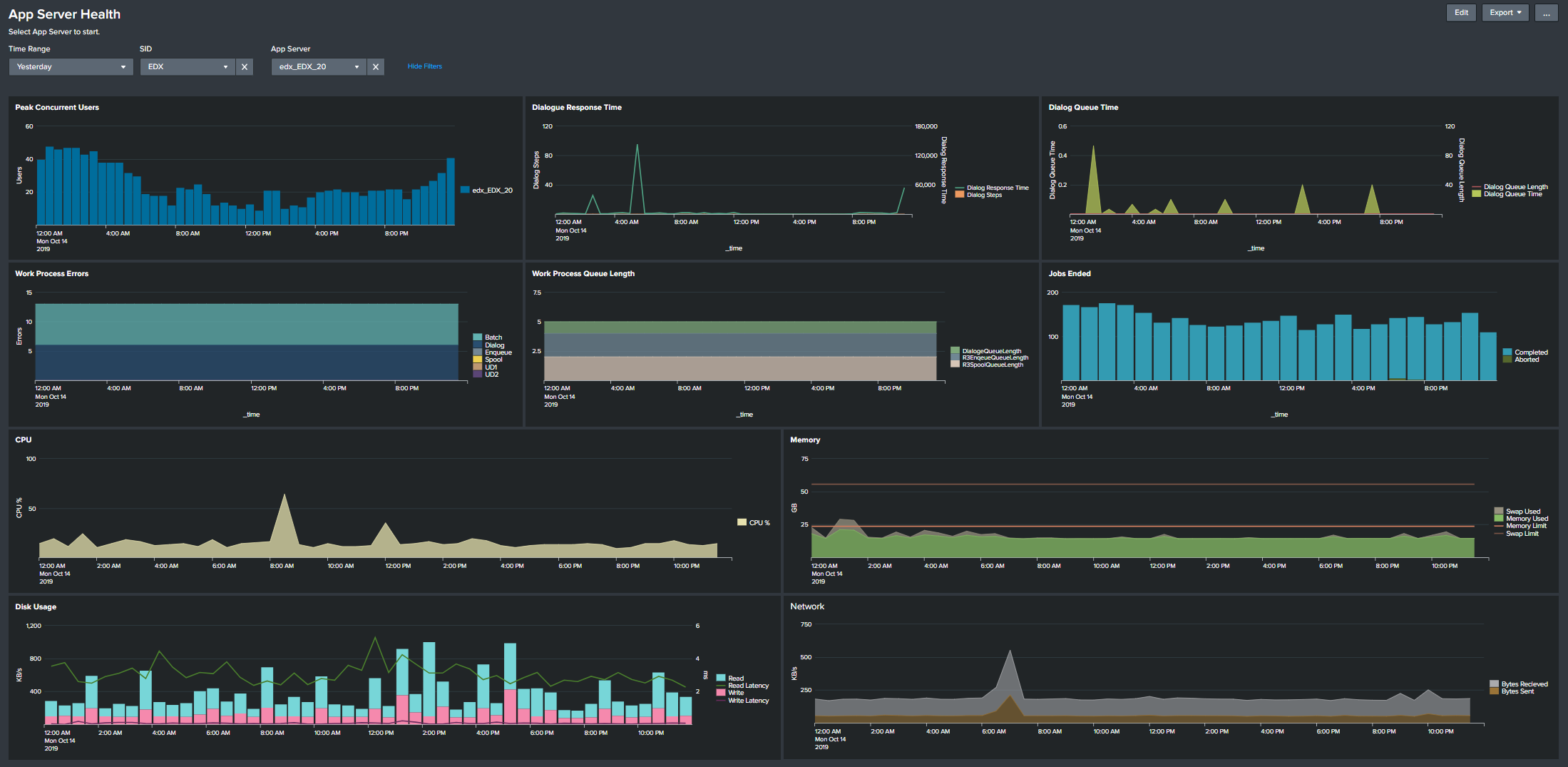 SAP Transaction Codes Report:
See what Transactions are being used on your SAP Instances.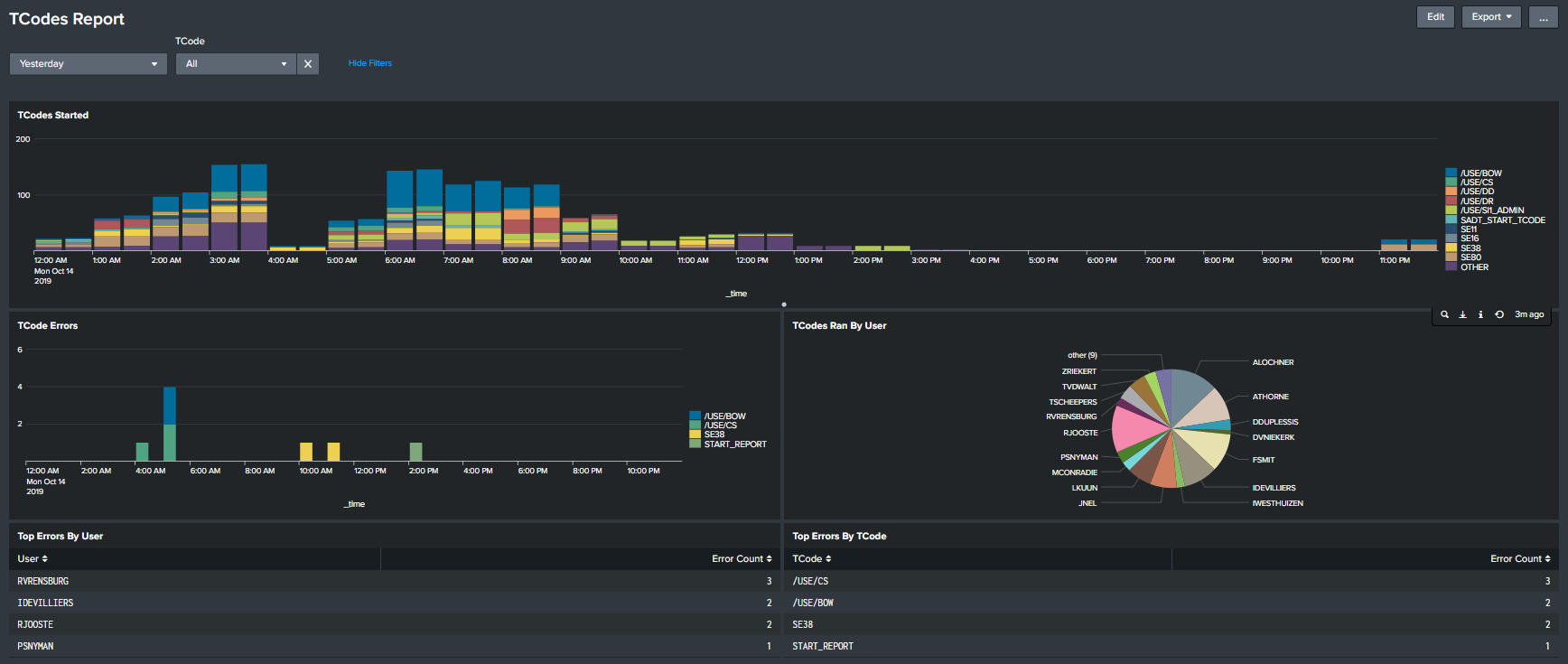 SAP User Change Report:
Monitor Data changes made by your SAP users.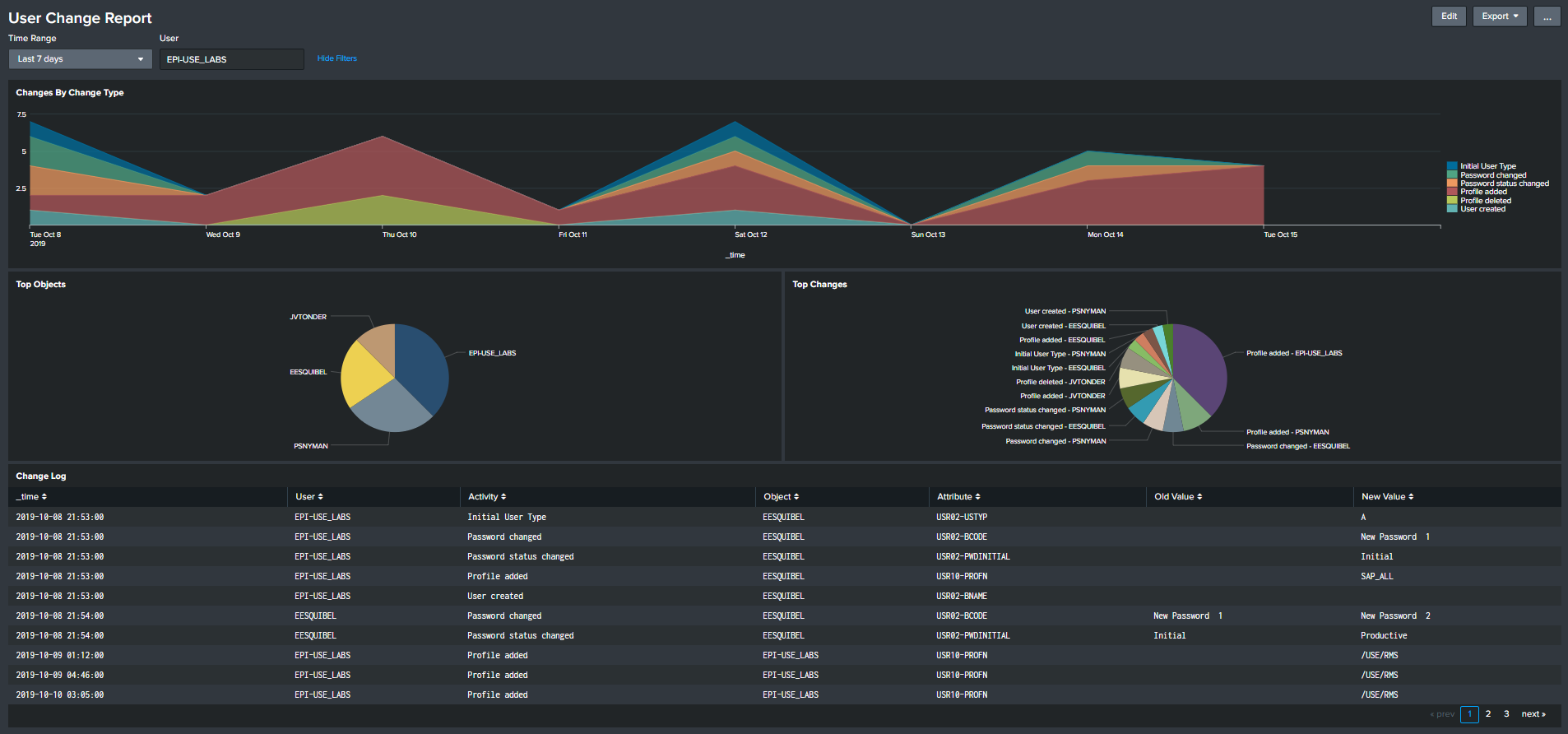 "Evolutio is thrilled to be a part of .conf19 this year and launching Cenoti to help our customers meet their security compliance requirements, getting real-time insights into their internal SAP systems using one single product." Adam Ties, CEO, Evolutio

About Evolutio (https://www.evolutiops.com):
Evolutio is an early-stage business, founded in May 2018 by Adam Ties and Laura Vetter, and is headquartered in Chicago, Illinois. Evolutio operationalizes data platforms like AppDynamics and Splunk to monitor, troubleshoot and secure enterprise systems. By integrating application performance and information security monitoring into operations, Evolutio's clients get a powerful strategic overview of the impact of system performance and incidents on costs and productivity. Evolutio has enjoyed rapid success, having already secured multi-year licensing and services agreements with marquee clients.
About EPI-USE Labs (https://www.epiuselabs.com):
EPI-USE Labs provides software and services to enhance the performance, security, and management of their clients' SAP® systems. Their software, value-added solutions, and managed services create better, more powerful and secure SAP systems used by more than 950 SAP clients worldwide.
About groupelephant.com (https://groupelephant.com):
EPI-USE Labs and Evolutio are members of the groupelephant.com family. groupelephant.com is a largely employee-owned group of boutique services and software companies, employing more than 2,700 people across the world. groupelephant.com also owns and funds a non-profit entity called Elephants, Rhinos & People (ERP) focusing on the preservation of at-risk elephants and rhinos through the economic upliftment of rural people in areas adjacent to these threatened species.
Media Contact:
Adam Ties
CEO, Evolutio
314.762.7382
adam@evolutiops.com
Paul Snyman
SVP EPI-USE Labs
415-342-9722