Join us at the SAP for Utilities event in Chicago, IL on October 9th-11th, North America's Leading Event for Utilities Organizations Using SAP.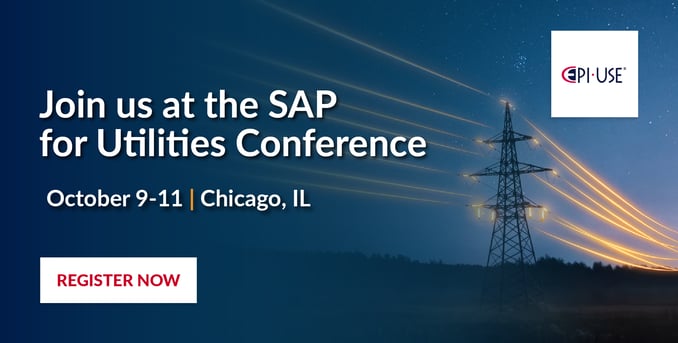 EPI-USE Labs is proud to be a Gold sponsor at the 2023 SAP for Utilities Conference - Booth 315
Join us at North America's leading event for utilities organizations using SAP in Chicago on October 9th-11th. Learn how to leverage the full potential of digitization: to benefit from innovative technologies; and to further streamline, modernize, and standardize business processes. Connect and engage with visionary thought leaders, SAP customers, subject matter experts, and solution providers to move your organization forward.
How can we help SAP Utility Companies?
Companies running SAP's Utilities Industry Solutions (IS-U) have a particularly difficult challenge in getting good test data. EPI-USE Labs Data Sync Manager (DSM) for Utilities offers an effective and efficient solution and provides the flexibility and power that all IS-U customers require.

SAP IS-U customers face an uphill battle when trying to get accurate test data. Both IS-U and CRM environments tend to increase quickly, with a large amount of data relating to business partners, installations, premises, point of delivery, and other technical master data.
Stop by booth 315 to learn about:
Creating a lean testing environment with a subset of business partners and all their related data, so a full history of the accounts. You can then add additional data on demand by copying data for specific accounts as and when needed

Using EPI-USE Labs' IS-Utility experts to "restart/ refresh" your test system landscape. Once you have a new system landscape, you can refresh it using Client Sync, or you can continue to use Refresh as a Service (RaaS) from EPI-USE Labs

Empowering your business users to copy data on demand and replicate Production scenarios and provision testing data-sets that match the scope of the changes being delivered

Migrating and Modernizing your SAP workloads to AWS.

We provide a variety of migration services to help you move data and applications to the cloud quickly and securely.
Don't miss our Ask the Experts session
Managing Privacy Data Removal Requests Within Your SAP Productive Environment
Presented by James Watson | Utilities and Security Solutions Product Owner, EPI-USE Labs
Add to your agenda now
Details: Many know the utility industry is a high-data volume industry, containing large amounts of Personally Identifiable Information (PII) of Data subjects. But did you know at 44% of all attacks, customer PII is the most common type of record compromised (per the Ponemon IBM Cost of a Data Breach report)? The U.S. now has 10 state-level signed laws providing a Right to Access and Deletion of PII for these Data Subjects. The SAP IS-U data model provides challenges in the deletion of data, and EPI-USE Labs have been providing our tried and tested "Redaction" solution under GDPR throughout European Utilities.

Key Takeaways:
How to find and map the PII risk in your SAP environment
How Redaction meets the compliance need while simplifying the IS-U challenges
Proactive Identification of data that should be removed
Industry and SAP IS-U-specific subject knowledge to address your challenges
Want to chat with us before the event? Book a meeting with us now.
Stop by booth 315 to win an Oculus Virtual Reality Headset!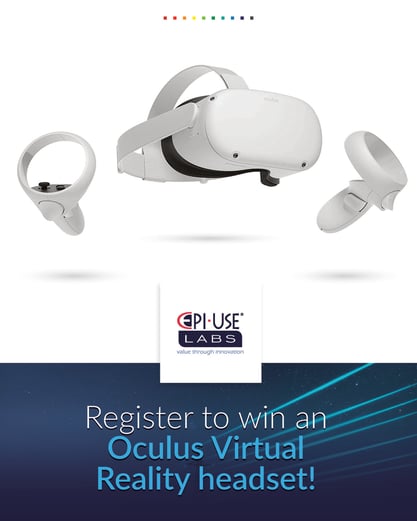 Follow @EPIUSELabs on LinkedIn for event updates and all the latest #SAP4U news!
We can't wait to see you in Chicago!