Every year, we invite our clients and partners in APJ to an exclusive event as a thank you for working with us. This year's event is taking place on 1 August at the InterContinental Sydney.
The event brings industry leaders from various sectors together to learn, analyse, share experiences and enjoy a day that will have an exciting ripple effect on company systems and working methodologies.
Delegates will enjoy the following sessions:
A practical approach to SAP landscape management
Digital HR: people and platforms
The impact of data security and privacy laws
Reporting outside of HCM
Hands-on practical sessions
EPI-USE Labs product specialists, customers and strategic partners will talk about best practices and future product and service line developments. The event will be an interactive experience with hands-on practical workshops and industry trending sessions.
Limited spaces are still available.
We are proud to announce our guest speaker: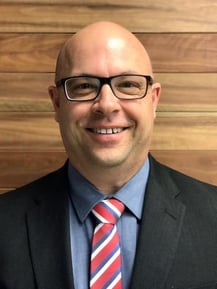 Daren Granville | Talking about your Tax by the ATO
Daren currently works as a Senior Director in the Small Business, Single Touch Payroll area. Daren has worked at the ATO for over thirty years and has both project and leadership experience across our service delivery, debt collection and compliance functions.