Date: 18 - 20 June 2018
Registration: 8.30 am
Location: CityCube Berlin, Germany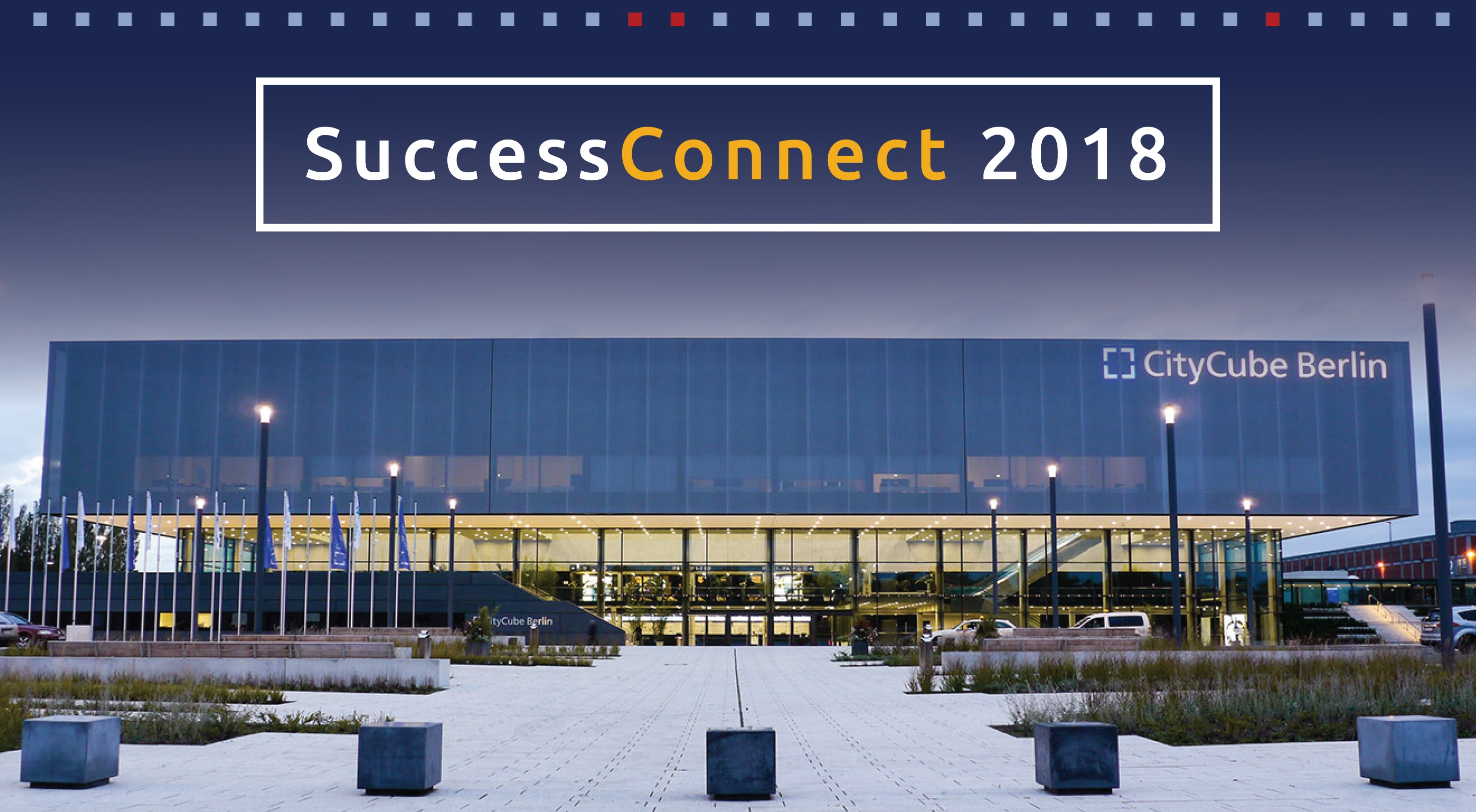 Join us at SuccessConnect taking place from 18 to 20 June, 2018, at CityCube Berlin, Germany. Looking forward to meeting you at our booth P3!


SuccessConnect is an HR event like no other. Purpose drives people, and people drive performance.
As an SAP partner, we make it our business to stay abreast of the latest SAP innovations and to pass on this value to our customers. That's why we will be attending this year's SuccessConnect event in Berlin.

With the theme of 'People - Passion - Purpose', this is an event that will help you put your people at the heart of your digital transformation. As a company committed to leading with purpose in the digital age, we would love you to be there.
Join us at SuccessConnect to discover how SAP SuccessFactors solutions can fuel your digital journey and how HR can drive this transformation.

Take inspiration from this year's keynote speakers, and hear how they are changing their industries. Gain practical insights and best practices from targeted breakout sessions, roundtable discussions, and pre-conference training. Meet the experts, and connect with over 3,000 of your peers from around the globe. Our solution experts will be there to address your specific business needs and to help you get the most out of your SAP SuccessFactors solutions.