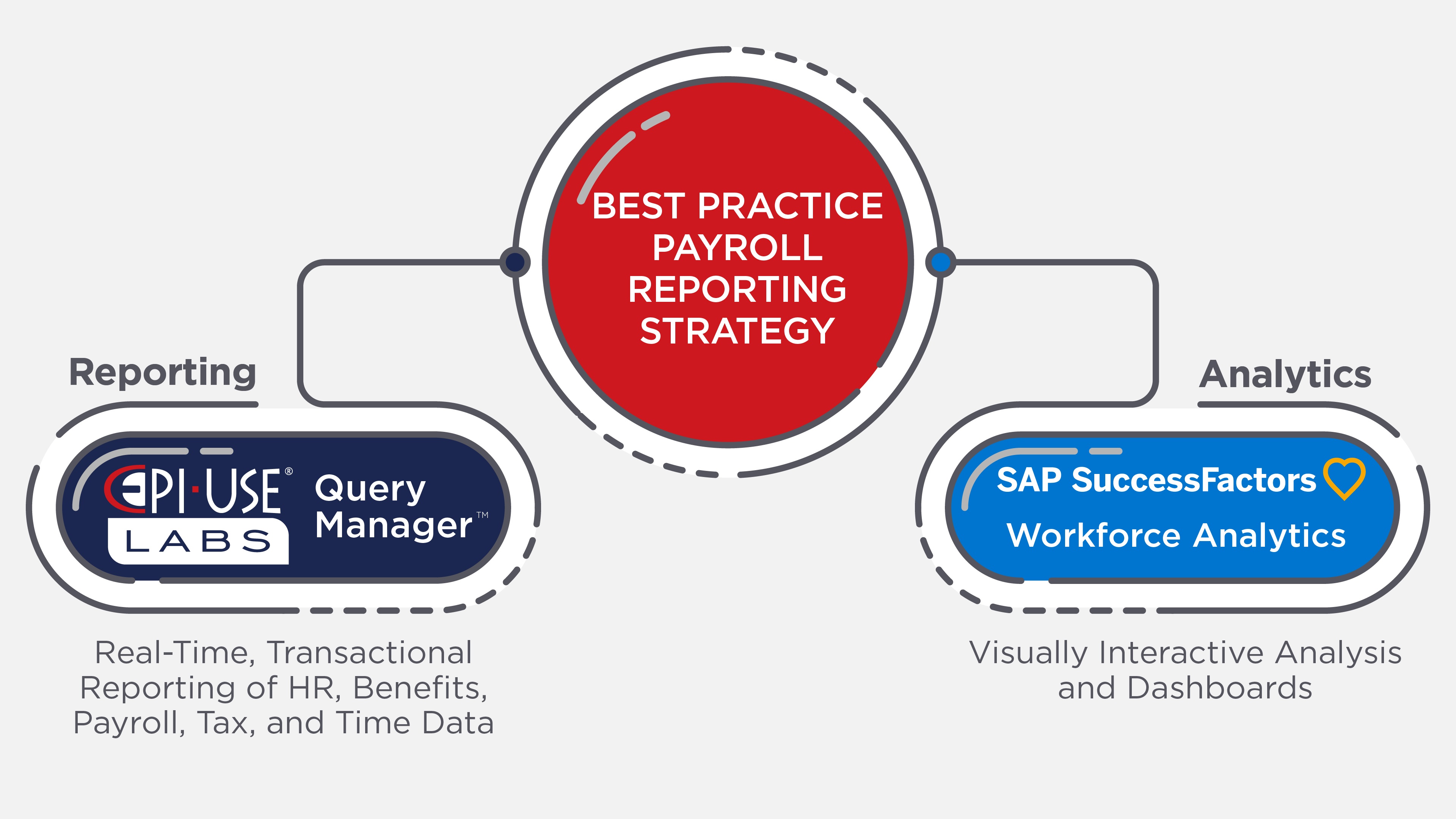 Comparing Apples to Oranges
Query Manager is the leading reporting solution used by thousands of SAP HCM customers around the world every day to solve SAP HCM reporting challenges, including:
1. Reliance on IT to produce reports (using technology like custom-coded ABAP)
2. Multiple solutions/utilities + Excel needed to create reports for various modules
3. Transactional and Payroll data not included in BW

As SAP HCM became more mature, and with the acquisition of SuccessFactors, Query Manager has added functionality that allows users to execute reports via a browser (including mobile devices) and includes the ability to report on data from both SAP and SuccessFactors at the same time.
Some of the most common themes about Query Manager reporting include:
1. No implementation required to install (it's simply an SAP transport), you can be up and running in minutes
2. All data is live, in real time, and you can include data from virtually any data source*
3. The tool is easy to use and automates the delivery of reports via email, your portal MSS, etc.
Query Manager sounds great, so why is comparing it to the highly regarded SAP SuccessFactors Workforce Analytics like comparing apples to oranges? In this blog, I review three of the main reasons why.